Our Post Incorporation Services @ CAC Nigeria: Change of Company Name – Relevant to this subject matter are; Corporate Affairs Commission list of registered companies, CAC change of business name in Nigeria, and company change of name requirements.
This post, Our Post Incorporation Services @ CAC Nigeria: Change of Company Name, therefore, will give you reasons for changing your company name. It will give you details of  the CAC requirements for the change of name, and how to go about it. Furthermore, it will direct you to those who will do it for you better and faster.
Our Post Incorporation Services @ CAC Nigeria: Change of Company Name
And now you ask why do people change their business names? Here are some of the reasons.
Why do businesses change their names?
What are the pros and cons of changing business name?
Why change your business name?
Is the change of business name a merger strategy?
Are you changing your company name to avoid debt?
Is it just to rename a small business and make it bigger?
What are the benefits of changing company name?
Did you make the mistake while incorporating it?
Is the name no longer relevant to modern time business?
Furthermore,
Has the name been compromised – politically counded?
What are the legal effects of change of company name?
What are the socio-political implications of changing a company name?
Is your company name too small or too big?
Does it have a legacy that is hurting business?
Do you think your company name is holding you back one way or the other?
As a matter of fact, if you have taking your time to go through these questions, you would see a reason for changing your company/business name. Yu can now go ahead.

Our Post Incorporation Services @ CAC Nigeria: Change of Company Name
YOU NEED A CHANGE
And now is the right time. If you contact us, we will guide you better. Meanwhile here are the requirements for the change of your business name at the Corporate Affairs Commission office in Nigeria.
REQUIREMENTS FOR CHANGE OF COMPANY NAME @ CAC:
You have to submit two other new names to us to do the name availability search  and reservation for you immediately
You have to submit through us a board resolution for this change. The resolution must be signed by a director and the secretary or 2 directors only.
A fresh memorandum and article of association reflecting the new name
A formal application requesting for this change, and giving reasons for the change. This must be signed by 2 directors or a director and secretary.
You have to submit your former company certificate for cancellation.
You have to bring your company annual returns up-to date
Updated section 553 of  CAMA, where applicable
Payment of the appropriate fees.
This notice and filling must be done within 15 days of passing the resolution. Click here
Our Post Incorporation Services @ CAC Nigeria: Change of Company Name
How do We Help You?
Our approach I good for everyone. Simply give us the personal data of every persons involved. We will generate the other information for you. This is the only way you can do this very fast.
We are Chartered accountants. Our firm Complete Full Marks Consultants Limited, is an accounting, auditing, taxation and management consulting firm. We are CAC accredited agents and consultants. So we are sure of how to help you better.  Just contact us.
Contact us if you have need of us, via,
e-mail: cfmclimited@gmail.com
Phone: +234 8034347851, +234 8097900795
Website: www.completefmc.com
Post incorporation changes: Change of Company Name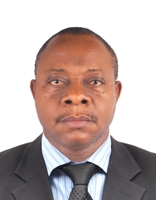 Founder/Managing Partner of Complete Full Marks Consultants Ltd. An Economist turned Chattered Accountant and Tax Practitioner with over 37 years of industrial experience.