Cooking Gas Business Plan Start-up Cost Analysis
Cooking Gas Business Plan Start-up Cost Analysis – Every thing about cooking gas business plan start-up cost analysis is here. Start-up expenses are those expenses you must incurre before or during time of business initial running. If you underestimate start-up costs, you will start your business in a haphazard, unplanned way.
As a matter of fact, Business Start-up Cost analysis or artiulation is  very inportant while planning to start business. They re costs attached to significant stages or events in the development stage of your business. Cooking Gas Business Plan Start-up cost analysis is most important for your business smooth take off. These re financial cost attatchement to  production processes , equipment, administration, marketing etc.  while planning your business.  They are cost articulations that relate to cooking gas business plan, cooking gas refilling business in nigeria, mini cooking gas plant, LPG gas business plan, gas supply business plan, cooking gas plant design, small scale or large scale cooking gas plant business in Nigeris. Cooking Gas Business Plan Start-up Milestone.
Cooking Gas Business Plan Start-up Cost Analysis
As a matter of fact, before you start any business that relate to cooking gas and its accesseries you have to seat down and make the calculations that would help you build your business plan. No matter the type of business plan you want to do, these are necesary. You could do a 5-page, comprehencive, or customized busines plan, but this has to be done.
Incidentally, this article is necessitated by constant calls and mails asking what shall I do? how do I go about this? If you re one of those who want to start this business or in fact any business, this procedure is important. This article is good for start-up business men/women, fellow consultants who write business plan for others, researchers and students of relevant related courses like accounting, management, economics etc. Just read on.
Cooking Gas Business Plan Start-up Cost Analysis
On the other hand, Cooking Gas Business Plan Start-up cost analysis listed here are general ones, your business location, capacity/size  etc. will certainly influence what should be here.
One particular thing you must do is to keep good records of your expenses. In doing that you have to classify your expenses into Fixed assets expenses (CAPEX) and administrative/operating expenses (OPEX). While fixed assets will live long  in the operation, the operating expenses will not. On this you have to note those expenses you can bear/write-off immediate through your income statement, and those that look like operating expenses but for which the company will continue to enjoy for  some time to come and capitalise them. For instance, the cost for registration of company with CAC, licences (where permanent), re to be capitalised and amortised over some years ahead.
Cooking Gas Business Plan Start-up Cost Analysis
Consequently, Cooking Gas Business Plan Start-up cost analysis is what you must do now.  So let's go on.
The Fee for registering the business 
Cost of equipment and installations
Legal expenses for obtaining licenses and permits 
Accounting services (software, P.O.S machines and other software)
Marketing promotion expenses for the grand opening
Cost for hiring Business Consultant 
Insurance (general liability, workers' compensation and property casualty) coverage at a total premium
Cost for payment of rent for 12 month and renovation inclusive
Other start-up expenses including stationery and phone and utility deposits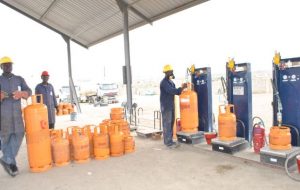 Cooking Gas Business Plan Start-up Cost Analysis
In addition:
Operational cost for  first 3 months (salaries of employees, payments of bills et al)
The cost for Start-up inventory (cooking gas, gas cylinders, gas cookers and accessories et al)
Cost for store equipment (cash register, security, ventilation, signage)
Cost of purchase of a distribution truck (fairly used)
The cost for the purchase of furniture and gadgets (Computers, Printers, Telephone, Fax Machines, tables and chairs et al)
Official Website design cost
The cost for  opening party
Miscellaneous –  Very important, to take care of those items you might forget.
Cooking Gas Business Plan Start-up Cost Analysis
How do I go about some of these thing?
If this is your question now, you re welcome. Complete Full Marks Consultants Limited is a firm of Chartered Accountants, auditing, taxation and management consultants. The customised business plan we will write for you will cover all of these costs. We will do the researc/survey ourselves and put the figures down for you.
In addition, we will help you register your business/company with CAC, handle your tax matters with FIRS or SIRS, Do your business plan, do your accounting, auditing  as external auditors or for your internal control management. Look, we will get your PENCOM. ITF, NSITF compliance certificates for your contract bidding.
Contact us on cfmclimited@gmail.com or call  +234 8034347851 for these assignments.
If you enjoyed this post, please share to reach your contacts. Remain connected with us by clicking on our Facebook platform for your regular updates.
Cooking Gas Business Plan Start-up Cost Analysis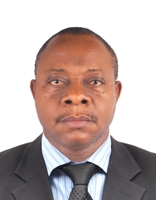 Founder/Managing Partner of Complete Full Marks Consultants Ltd. An Economist turned Chattered Accountant and Tax Practitioner with over 37 years of industrial experience.