REQUIREMENTS FOR REGISTERING NAFDAC REGULATED PRODUCTS/NAFDAC  PRODUCT REGISTRATION PROCESSES IN NIGERIA – The related topics are – NAFDAC PRODUCT REGISTRATION COST, NEW NAFDAC REGISTRATION FEES, NAFDAC REQUIREMENT FOR LIQUID SOAP,NAFDAC REGISTRATION REQUIREMENTS FOR PURE WATER, NAFDAC REQUIREMENTS FOR BAKERY, LIST OF NAFDAC REGISTERED PRODUCTS, NAFDAC FAST TRACK REGISTRATION AND NAFDAC REGULATED PRODUCTS LIST.
Consequently, requirements for Registering NAFDAC Regulated Products: National Agency for food and Drug administration and control Product, Registration Processes become very important. NAFDAC means National Agency for Food and Drug Administration and Control.  NAFDAC was established to regulate and control the activities relating to food, drugs, cosmetics, medical devices, chemicals and packaged water.
Therefore, registering your product with NAFDAC is one of the business start-ups processes that are very important when you are starting a related business. It's  the second most important thing after establishing and registering your company and product with CAC. Since the establishment of NAFDAC it becomes a criminal offence to manufacture, import, export , advertise, sell or distribute a product in Nigeria without registration with NAFDAC. In fact,  a NAFDAC number on your product gives it better acceptance in the market.
REQUIREMENTS FOR REGISTERING NAFDAC REGULATED PRODUCTS/NAFDAC  PRODUCT REGISTRATION PROCESSES IN NIGERIA
However it's actually a huge huddles to cross registering your product with NAFDAC. The processes are simple, takes only 3 months,  but meeting the conditionalities are what is demanding. This is because factors like, capital availability, location of business, product inputs,  environmental factors, health implications, etc. must be met before your product is registered. You must start by giving our necessary information about your business intentions.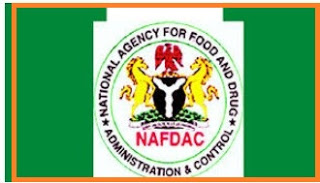 REQUIREMENTS FOR REGISTERING NAFDAC REGULATED PRODUCTS/NAFDAC  PRODUCT REGISTRATION PROCESSES IN NIGERIA
SUPPLY OF INFORMATION
To Register NAFDAC Regulated Product, the following are required from you.
Submit your application form with all relevant documents for registration and application letter in accordance with the issued guidelines.
Provide NAFDAC with the relevant information and description of the facility for inspection where it relates to registration and importation of NAFDAC regulated products.
Provide samples of the products to be registered when notified by NAFDAC for laboratory analysis.
Ensure all payments are made as at when due.
Ensure all documents are complete and with the appropriate description to prevent unnecessary delays.
CATEGORIES OF REGISTERATION
The categories of products that can be registered include food, drugs, chemicals, biological, medical devices and cosmetics. And there are guidelines for different product categories  e.g. under food there is guideline for imported food, export of semi-processes food and so on.
REGULATIONS: Get informed about the category regulations as on –
COSMETIC REGULATIONS
FOOD REGULATIONS
DRUG REGULATIONS
CHEMICALS REGULATIONS
HERBAL REGULATIONS
DRAFT REGULATIONS
REQUIREMENTS FOR REGISTERING NAFDAC REGULATED PRODUCTS/NAFDAC  PRODUCT REGISTRATION PROCESSES IN NIGERIA
GUIDELINES: Get these category guidelines too.
GUIDANCE DOCUMENT FOR CTD
GMP GUIDELINES
FOOD GUIDELINES
DRUG GUIDELINES
CHEMICAL GUIDELINES
MEDICAL DEVICES GUIDELINES
BIOLOGICAL GUIDELINES
COSMETICS GUIDELINES
HERBAL GUIDELINES
GLOBAL LISTING GUIDELINES
CLIINICAL TRIALS
VETERINARY GUIDELINES
PORT INSPECTION
DRAFT GUIDELINES
PRODUCT REGISTRTION STEPS.
Let's Consider  Steps Involved in Registering a Simple Local Based Food And Drink Production
How to Register Your Product With NAFDAC – NAFDAC regulated product.
STEP 1
Go to the NAFDAC office or zonal offices near you to start the process.
After supplying necessary information as listed above, you have to have your factory inspected by the Inspection Directorate of NAFDAC. If you are ok, you will be awarded a Certificate of Recognition as a manufacturer.
(a) After you've been authorized as manufacturer, then purchase nd complete the application form prescribed by the agency.
(b) Every item to be produced will have to be registered one after the other (no group product registration).
( c)  You have  to submit three vetting samples of your product to the establishment after a satisfactory inspection.
( d) Every payments should be made strictly to National Agency for Food ad Drug Administration and Control (NAFDAC) and no one else. The tariff is as follows:
Food –                        N50,000 + 5% VAT
Sachet Water –           N30,000 + 5% VAT
Bottled Water –          N50,000 + 5% VAT
( e) To apply for registration you have to write to:
The Director
Registration and Regulatory Affairs
NAFDAC
Central Laboratory Complex
Oshodi, Lagos.
The application should state the name of the manufacturer, generic name of the product (e.g. biscuit) and brand name of the product.
REQUIREMENTS FOR REGISTERING NAFDAC REGULATED PRODUCTS/NAFDAC  PRODUCT REGISTRATION PROCESSES IN NIGERIA
STEP 3
Submit all necessary documents together with the application to process your registration.
STEP 4
When submitting the samples of the product or products , thse labelling requirements must be met.
(i) Your label must be clear, accurate and informative
(ii) Your label must carry –
Brand name of food
Name and address of manufacturer, distributor, marketer etc
NAFDAC Registration number provision or slot
Batch Number, Manufacturing and expiry date
Net content
Complete list of ingredients
NOTES
Compliance with these conditions will ease and facilitate your registration.
You have to be ready for queries or enquiries that could arise from your applications. You have to  ensure you respond to such promptly. If you fail to do so especially within the stipulated 30 working days, your application will be suspended indefinitely.
If your application sailed through nd you are issued with a Certificate of Registration, you still have to seek approval from the agency before you can advertise it. This is a separate approval. Your certificate could be withdrawn if you advertise without approval. Note also that filling or paying for an application form does not automatically confer the status of registration on you.
A successful application attracts a Certificate of Registration with a validity period of five years whereas products with listing status have a validity of two years.
GET REGULAR UPDATES
If you have any issue to talk about, you can do that through the comment box.
You are advised to always come to this site, if possible through
www.completefmc.com,
for your updates. If you follow/like us on any of our social media you will be sure of your updates. Submit your email address on the follow by email tab on this page to ensure such regular updates too.
See thee.
    NAFDAC  PRODUCT REGISTRATION PROCESSES IN NIGERIA
Do you need help?
Finally, for Requirements for registering NAFDAC regulated products and related businesses a bankable business plan is necessary. In fact, as business plan builders, Completefmc.com develops business plan in entrepreneurship with the required financial projections for startups and existing businesses. So, ask for your food processing business plan whether for lean startup business plan or large scaling up business plan.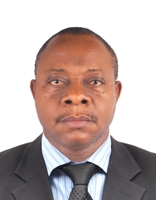 Founder/Managing Partner of Complete Full Marks Consultants Ltd. An Economist turned Chattered Accountant and Tax Practitioner with over 37 years of industrial experience.