Federal Medical Centre, Owerri Residency Programmes, Apply
Federal Medical Centre, Owerri Residency Programmes, Apply – Residency programme is a postgraduate training program. It allows the resident to perform as a licensed practitioner but to train under the supervision of an experienced preceptor. The cornerstones such practice residency include direct patient care and practice management.  Join Federal Medical Centre Owerri medical team today – Federal Medical Centre, Owerri Residency Programmes, Apply
Currently, at
Federal Medical Centre, Owerri
– we re committed  versatile team spirited hospital system which sustains efficient, high quality, affordable, and specialized services further enhanced through Research and Human Resource development.
Applications are invited from suitably qualified candidates for:
Federal Medical Centre, Owerri Residency Programmes, Apply
Residency Programme

Location: 
Owerri
Description
As a matter of fact, applications re invited for Residency programmes at Federal Medical Centre, Owerri in the following departments:
Orthopaedics
Paediatrics
ENT
Surgery
MaxiloFacial Surgery
Internal MedIcine
Family Medicine
Others are:
Obstetrics and Gynaecology
Radiology
Anaesthesiology
Ophthalmology, and
Pathology (Morbkl, Chem. Path, Haematology and Microbiology).
Qualifications
To qualify for appointment, candidates must possess primaries, NYSC discharge certificate and current practising license.
Federal Medical Centre, Owerri Residency Programmes, Apply
Application Closing Date
26th November, 2018.
Interview Date
7th – 11th January, 2019.

How to Apply
Consequently, interested and qualified candidates re required to obtain 
Application Forms
 from  Office of  "Head of Administration Federal Medical Centre, Owerri
"
.
Therefore, all completed Application Forms along with detailed Curriculum Vitae, Photocopies of relevant Certificates, Current practising license and provisional registration with their council should be addressed to "the Medical Director, Federal Medical Centre, Owerri" and submitted to  "Office of Head of Administration".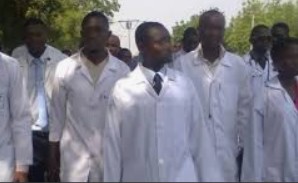 Federal Medical Centre, Owerri Residency Programmes, Apply
Note
Only eligible candidates will be shortlisted and invited for interview.
Again, all interview will take place from 7th – 11th January, 2019, and
Candidates must present original copies of  credentials for verification, while
All applicants should be wary of Invitations on Facebook and other social media purportedly asking for monetaly inducement for  "Medical Director" as a means of gaining appointment to the above posItions. Intake to trainee positions is purely on merit.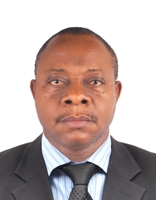 Founder/Managing Partner of Complete Full Marks Consultants Ltd. An Economist turned Chattered Accountant and Tax Practitioner with over 37 years of industrial experience.