Senior Contracts Management Officer – CHGS2 @ AfDB Apply online – This is to be done through AfDB online recruitment portal following every application instruction. As an experience position, advantages are in working experience at African Development Bank. Other  AfDB recruitment related issues include workforce salary structure, internship salary and African Development Bank consultant salary. Senior Contracts Management Officer – CHGS2 @ AfDB Apply online
For those of you interested in internationally related jobs, this post, Senior Contracts Management Officer – CHGS2, is for you. All about this recruitment exercise is here, especially how you can build a career working for this International/Interregional Bank. The position is in Côte d'Ivoire.
Senior Contracts Management Officer – CHGS2 @ AfDB Apply online
The Bank:
The bank and its activitied can be summarised as follows:
Established in 1964, the African Development Bank (AfDB) is the premier pan-African development institution, promoting economic growth and social progress across the continent.
There are 80 member states, including 54 in Africa (Regional Member Countries).
The Bank's development agenda is delivering the financial and technical support for transformative projects that will significantly reduce poverty through inclusive and sustainable economic growth.
In order to sharply focus the objectives of the Ten Year Strategy (2013 – 2022) and ensure greater developmental impact, five major areas, all of which will accelerate our delivery for Africa, have been identified for scaling up, namely; energy, agro-business, industrialization, integration and improving the quality of life for the people of Africa
NOW APPLY AS:
Senior Contracts Management Officer – CHGS2
Grade: PL5
Position N°: 50000327
Reference: ADB/18/195
Closing date: 02/11/2018
Country: Côte d'Ivoire
THE COMPLEX:
The Vice-Presidency, Human Resources and Corporate Services (CHVP) Complex ensures:
The delivery of efficient, people-centered, client-oriented, corporate services to ensure overall institutional effectiveness in all aspects of the Bank's corporate services.
The Complex leads efforts to ensure the competitiveness of the Bank as the employer of choice and is responsible for providing leadership in the formulation and implementation of Bank's strategies on people, IT, general services and institutional procurements, language services, business continuity, and health and safety strategies
THE HIRING DEPARTMENT/DIVISON:
The primary roles of the General Services and Procurement Department (CHGS) are to manage the Bank's assets, oversee all corporate procurement of goods, services, works and real estate, coordinate all staff travel and transport of Bank's goods and staff, catering services and other logistics arrangements and the mail services and keep staff informed about services offered.
To this end the CHGS department formulates and applies rules for procurement, storage, and maintenance of furniture, office equipment and supply; design, prepare and implement programmes for the construction or acquisition and maintenance of buildings and premises; formulate and ensure the proper and effective application of administration policies within the Bank in such areas as communications, transport, travels, security, protection and safety of the Bank's staff and property; and perform related duties.
The department is responsible for managing the Bank's fixed assets (valued at over UA 100,000,000). The CHGS department comprises 3 divisions supervised by the Director General Services and Procurement. These divisions are: (i). Operations and Maintenance Division (CHGS.1); (ii). Corporate Procurement Division (CHGS.2); and (iii). Support Services Division (CHGS.3).
The Division is responsible for the formulation, application of the formulation, application and evaluation of procedures and practices covering purchasing and contracting for goods, works and services for the Bank.
Senior Contracts Management Officer – CHGS2 @ AfDB Apply online
THE POSITION:
The job holder is required to provide advice and guidance on all aspects of contracting functions, providing expert advice on contract administration, develop and monitor contract administration program to support the implementation of work related to contract issues.
Duties and responsibilities
Under the supervision of the Principal Procurement Officer, the Senior Contracts Management Officer has the following responsibilities:
1. Provide advice and guidance on all aspects of contracting functions including providing contracting expert advice, advising management and clients on wide ranging and highly complex technical and other issues relating to institutional procurement.
2. Develop, execute, and administer highly complex contracts for diverse services/commodities (e.g. information technology, telecommunication, software licensing of significant complexity).
3. Develop and implement procedures for contract management, contract performance and contract administration
4.  Ensure timely follow-up and review of supplier performance evaluation
5. Ensure suppliers meet the Bank's mandatory contractual requirements for the duration of the contract
6.  Develop tools to address unsatisfactory performance
7. Provide guidance on contract matters to procurement managers or other operational staff, including training to new procurement staff in contract management practices and procedures
8. Ensure signed contracts are communicated to stakeholders to provide visibility and awareness, interpretation to support implementation
9.  Oversee service level agreement compliance
10.  In close connection with end users, ensure contract close-out, extension or renewal of contracts
11.  Plan and monitor quality of contract team's output, reviewing all contracts prior to execution for appropriateness, completeness and accuracy.
12.  Lead work with other colleagues to maximize use of staff resources and streamline efforts, taking into account aggregate forecast of client requirements, as well as procurement trends, to ensure efficient planning overall.
13.  Develop and monitor contract administration program pre and post award, providing guidance and direction to support the implementation of work relative to contract issues.
14.  Develop and manage contract renewal schedules for all ongoing requirement contracts.
15.  Plan, develop and implement outreach programs providing guidance on contracts administration, as well as oversight (e.g. ex. post and ex ante audits). Supports clients' efforts in creating annual works program estimates and plans.
16.  Work independently under general direction of section chief and guide and mentor junior staff,
17. Prepare special reports, statistics and forecasts and carry on other assignments as required by supervisor.
Senior Contracts Management Officer – CHGS2 @ AfDB Apply online
Selection Criteria:
Including desirable skills, knowledge and experience
1. At least Masters Qualifications in administration, business, economics, law, procurement and supply chain management, engineering and any related qualification.
2.  Minimum 5 years' relevant experience
3. Innovation and Creativity: The commitment to search for and produce innovative and creative approaches to activities in order to enhance performance and create added benefits to the Bank and its clients.
4. Communication: Provides clear and concise oral and written communication; presents oral information with clarity and appropriate style and adapts language and style to suit the requirements of a particular audience.
5. Problem Solving: Applies business knowledge to the resolution of problems and identifies solutions to the benefit of the client (internal and external) and the organization.
6. Client Orientation: Ensures that the client is considered to be of primary importance in all transactions and interactions. Strives to understand, and when appropriate, anticipate client needs, and ensures that the client receives the best possible service from the Bank.
7.  Team Working and Relationships: Works with others to maximize the effectiveness of the team as a whole, sharing the knowledge and workload. Develops strong working relationships with colleagues and contributes to creation of a positive team environment.
8. Operational Effectiveness: The Commitment to ensure that full use is made of the systems, procedures and culture within the organization in order to deliver the required results.
9.  Employ awareness of business trends to make effective decisions
10. Demonstrate professional knowledge and skills, anticipate and manage risks, apply the fundamentals to ensure reduced risk to business deliverables of the Bank
11.  Demonstrate the required technical knowledge for the job.
12. Excellent negotiation, communication and interpersonal skills. Ability to understand, conceptualize and resolve complex contractual problems
13.  Strong analytical skills to strategic vision, as well as ability to pay attention to details and work under pressure.
14.  Break down complex information into component parts
15. Understand, interpret and apply the Bank's rules and procedures and public procurement principles
16. Analyse information to develop a conceptual understanding of the meaning of a range of information
17.  Act with integrity and maintain confidentiality at all times
18.  Observe the highest standard of ethics, honesty and accountability
19.  Ability to communicate effectively (written and oral) in English or French, preferably with a working knowledge of the other.
20.  Competence with MS Packages (Word, PowerPoint, Excel), SAP, Outlook, SRM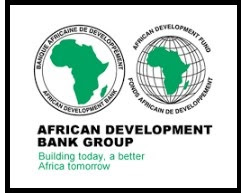 Senior Contracts Management Officer – CHGS2 @ AfDB Apply online
THIS POSITION IS CLASSIFIED INTERNATIONAL STATUS AND ATTRACTS INTERNATIONAL TERMS AND CONDITIONS OF EMPLOYMENT.
Should you encounter technical difficulties in submitting your application, please send an email with a precise description of the issue and/or a screenshot showing the problem to: HR Direct
HRDirect@AFDB.ORG
Apply online here:
Get Your desired job here also: READ -.
Senior Assessment Centre Assistant – CHHR3 @ AfDB Apply online
African Development Bank (AfDB) Recruiting Office Manager – PCSC
Secretary/Receptionist – RDGS @ AfDB
Evaluator general – BDEV0 @ African Development Bank Group (AfDB),
AfDB Recruits Finance Operations Assistant – PIFD3 This October
AfDB Recruiting Division Manager Urban Development – PICU2 This October
Principal Railway Infrastructure & PPP Officer – PICU1 @ AfDB
Senior Treasury Officer – FITR1 @ AfDB This October
AfDB Recruiting Unit Head – Non-Sovereign Credit Risk – PGRF1: Apply Here
AfDB Recruiting Finance & Administrative Assistant – RDGW:
And, AfDB Recruiting Chief Business Coordinator: Apply Here
AfDB Recruiting Treasury Risk Officer- IT (FIFM2) & How toApply
Chief Oil Sector Officer – ECRN @ AfDB & How to Apply Online
2019 Mo Ibrahim Foundation Leadership Fellowship Program Apply
AfDB Career
AfDB Current Job Vacancies
Others
Senior Contracts Management Officer – CHGS2 @ AfDB Apply online
NOTES:
To apply for this position, you need to be national of one of AfDB member countries.
Applicants who fully meet the Bank's requirements and are considered for interview will be contacted. Only online applications submitted with a comprehensive Curriculum Vitae (CV) and copies of the required degrees will be considered. The President, AfDB, reserves the right to appoint a candidate at a lower level. The African Development Bank is an equal opportunities employer. Female candidates are strongly encouraged to apply. www.afdb.org
The African Development Bank Group (AfDB) does not ask for payments of any kind from applicants throughout the recruitment process (job application, CV review, interview meeting, and final processing of applications). In addition, the Bank does not request information on applicants' bank accounts. The African Development Bank Group declines all responsibility for the fraudulent publications of job offers in its name or, in general, for the fraudulent use of its name in any way whatsoever.To apply for this position, you need to be national of one of AfDB member countries.
Help Us Share This:
If you  enjoyed this post, Senior Contracts Management Officer – CHGS2 @ AfDB Apply online, and require more information, send your requests through our comment box on this page. For your recruitment updates visit our
career and recruitment page
, or follow us on our Facebook handle by clicking ' Like us'. Meanwhile, use our social media share buttons on this page to reach your friends.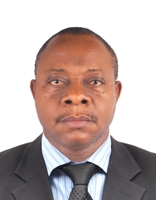 Founder/Managing Partner of Complete Full Marks Consultants Ltd. An Economist turned Chattered Accountant and Tax Practitioner with over 37 years of industrial experience.