Security Officer Recruitment @ Oil Coy
Security Officer Recruitment @ Oil Coy – a leading Oil, Gas and Green Energy company, with an exponential growth plan is recruiting. This firm  is currently setting the pace in treatment and re-cycling as an alternative green energy source in Nigeria. It  seeks the services of an experienced professional to fill the position below:  Security Officer Recruitment @ Oil Coy. 
 Furthermore, Green energy is energy that comes from natural sources such as sunlight, wind, rain, tides, plants, algae and geothermal heat. These energy resources are renewable. That means they're naturally replenished. Security Officer Recruitment @ Oil Coy
Job Title: Security Officer
Location: Nigeria
Key Responsibility
Implement the security plan of the company, including intelligence gathering, access control management, relating with government security agencies and improvement of security system
Qualification and Experience
Bachelor's degree in Criminology, Security Management Sciences, Arts, Humanities and Social Sciences, with a minimum of Second Class Upper Division;
At least 5 years post NYSC cognate experience in industrial security
In addition, have professional qualifications and registrations to practice industrial security.
Able to use Microsoft suite and other security related computer systems
How to Apply
Furthermore, if you are interested and qualified you should send your detailed CV's to: jistconsulting@gmail.com

Note: Only successful shortlisted candidates will be contacted.
Green gas
As a matter of fact, green gas (or biomethane) is a type of gas created from biodegradable material that can be used as altrernative energy in the same way as traditional fossil fuel gas for cooking and heating in the home.
Get more 
recruitment
 information here. Do your best to share this post, Government Relations and CSR Supervisor Recruitment @ Oil Coy, to reach your friends. Follow us on any of our social media buttons for your regular recruitment update.
Security Officer Recruitment @ Oil Coy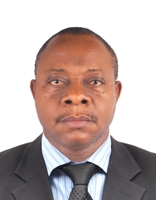 Founder/Managing Partner of Complete Full Marks Consultants Ltd. An Economist turned Chattered Accountant and Tax Practitioner with over 37 years of industrial experience.