Senior Manager: Business Assurance & Compliance @ AEDC Plc
Senior Manager: Business Assurance & Compliance @ AEDC Plc – This is about Abuja Electricity Distribution Plc (AEDC) with HQ at Wuse zone 4, Abuja recruitment. Other information relates to functions of AEDC, salary structure, latest AEDC recruitment, application form and procedure.
Senior Manager: Business Assurance & Compliance @ AEDC Plc
As a matter of fact, Abuja Electricity Distribution Compamy operates in the following states; Kogi, Niger, Nasarawa and Abuja with its Head Quarters at Wuse zone 4, Abuja. AEDC Plc is presently recruiting for the position below:
Job Title: Senior Manager: Business Assurance & Compliance
Location: Abuja
Job Description:
Senior Manager: Business Assurance & Compliance @ AEDC Plc
This role will:
Assist in the analysis of all risk exposures to the business;
Support compliance to the relevant laws, regulations, standards, codes, and defined Enterprise Risk Management (ERM) Policies, Processes and Procedures (PPP) rolled out;
Provide opinion on PPPs alignment with best practices and make recommendations for improvement.
Furthermore. The role will:
Serve as a guide and sounding-board to aid compliance/prevent non-compliance with relevant laws, regulations, ERM as well as other business policies within the company.
Key Roles/Responsibilities:
These  include:
Firstly, updating identified risk items on the risk management system and gathers data on all risk related projects.
Secondly, making valuable input into the development and implementation of  Company's Risk Management frameworks, processes and procedures which includes Enterprise Risk Management, Insurance Risk Management, Crisis Risk Management, Business Continuity Management, Fraud Risk Management, and Information Security Risk Management in collaboration with relevant stakeholders.
Thirdly, preparing and collating reports on risk management activities within AEDC.
Furthermore, contributing to the development and execution of plans to embed risk management culture in conjunction with the Business Units across the company, in alignment with the ERM Framework, and the implementation of improvements to risk management capabilities within Business Units in AEDC.
In addition, regularly monitoring  and reviewing the implementation of agreed management /mitigating actions or risk treatments to appraise and verify the adequacy of undertaken actions by functions/risk owners; tracks the status of previously accepted recommendations and needful action in case of non-compliance.
Again, liaising with relevant functions in the company to suitably identify existing legislations and/or ongoing regulatory developments that will have a direct or indirect impact on the business, with subsequent escalation to the Executive Management team (EMT), assessment of the likely impact on the business and its risk profile, and designing the company's response in line with the company's regulatory risk appetite.
Then, in liaison with relevant functions/departments provide advice to business units on legal and regulatory obligations and on the creation and implementation of regulatory/legal compliant policies and procedures.
And monitors the company's compliance with relevant laws, regulations and internal risk policies.
In addition to updating risk management system, monitors regulatory developments and recommends modifications to existing practices.

Senior Manager: Business Assurance & Compliance @ AEDC Plc
Education Knowledge & Experience
Minimum Qualification Required:
A First Degree in Accounting,
Business Administration,
Management,
Economics,
Engineering or a related field.
Additional Qualification Required:
An MBA
Professional Risk Management Qualification (e.g. CRMA, CMIRM, IRMCert), would be an added advantage
ACCA, ACA would be an advantage.
Minimum Experience Required:
In addition to general working experience, minimum of 8 years' practical experience in an industry/commercial entity with experience in the development and implementation of Enterprise Risk Management (ERM) Programme and Business Continuity Management (BCM) Plans.
A strong background in managing business risk or risk-based auditing.
Risk Management (either as Risk Manager or in Enterprise Risk Management Consulting).
Experience with exception reporting; risk assessment, documentation, implementation and/or design of internal controls.
Power Sector Business Savvy will be an added advantage.
In-depth knowledge of the industry's standards and regulations as well as corporate governance best practices.
Senior Manager: Business Assurance & Compliance @ AEDC Plc
Required Skills/Competencies
An analytical mind able to "see" the complexities of procedures and regulations.
Result-oriented with 'a can do' attitude.
Good interpersonal relationship.
Excellent planning and organizing skills.
Excellent communication skills (both written and oral).
Business performance measurement and management.
Stakeholder relations management.
Business process improvement.
Tenacious, highly motivated and resilient individual.
Team worker with the ability to drive cross functional KPIs development & implementation.
Computer and information technology appreciation.

Application Closing Date
23rd October, 2018.
READ ALSO:
Nigeria Federal Fire Service (FFS) Shortlisted Candidates 2018/2019
Enlistment into The Nigerian Navy DSSC Course 26: Application Form 
Petroleum Trade & Transport Analyst @ OPEC Vienna 
Energy Model Analyst @ OPEC Vienna
Senior Manager: Business Assurance & Compliance @ AEDC Plc
Method of Application & Conditions:
Interested and qualified candidates should send their Curriculum Vitae and a Cover Letter to: Sm.bizac@abujaelectricity.com.
The subject of your email should be position applied for e.g. Senior Manager, Business Assurance & Compliance.
Failure to follow the instructions will lead to disqualification of your application.
The Cover Letter should be addressed to:
The MD/CEO,
Abuja Electricity Distribution Company Plc,
1 Ziquinchor Street, Off IBB Way,
Wuse Zone 4,
Abuja, FCT -Nigeria
Attention: The Director, Corporate Services.
Note: Only soft copy of applications will be treated.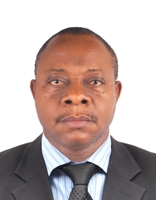 Founder/Managing Partner of Complete Full Marks Consultants Ltd. An Economist turned Chattered Accountant and Tax Practitioner with over 37 years of industrial experience.