Guinness Nigeria Plc  Recruits  Business Analyst
Guinness Nigeria Plc  Recruits  Business Analyst – The recruitment portal is here.  Recruitment criteria and other reruitment conditions re here.
Guinness Nigeria Plc is a major market for Diageo: Guinness Nigeria operates in unique and fast growing alcohol industry of over 15mhl beer potential. It's the only company that does Total Beverage Alcohol (TBA) in Nigeria. It's an on trade dominated market but with  fast growing off trade channel.
We re recruiting to fill  position below:
Job Title: Business Analyst
Location: Lagos HQ
Level: Experienced
Reports To:  Business Engagement &Transformation Solution Delivery Lead
Guinness Nigeria Plc  Recruits  Business Analyst
Function Context
A global community of professionals, information systems is passionate about creating value for Diageo by: driving exceptional business performance through design and delivery of integrated processes, systems and data; and driving down total costs through excellence  service delivery.
This function offers roles at global and local levels to lead  development, implementation, support and continuous improvement of information systems.
Role Context
Business Engagement & Transformation (BE&T) organization is accountable for business partnering, solution delivery and user experience management. BE&T works across  Diageo Business Service portfolio of projects, transformations and service offerings to drive market performance and outcomes. BE&T Africa team has two functional domains: Commercial and Supply & Back Office, each headed by  Solution Delivery Lead.
The Business Analyst will support  Solution Leads in ensuring  we are completely aligned with our markets and delivering quality services and solutions through understanding and managing market's needs, design and deliver solutions and ensure brilliant user experience that create value and support markets business growth ambitions. Business analyst role includes three key elements:

Ensuring  business requirements re defined and addressed
Identifying and evaluating relevant solutions to business problems
Assuring realization of business benefits.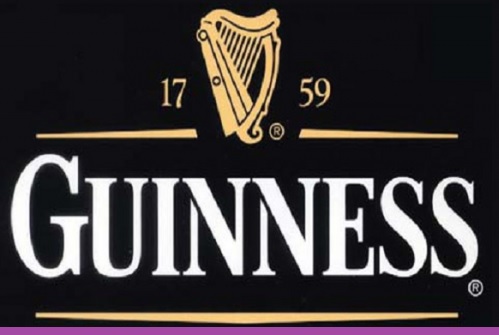 Guinness Nigeria Plc  Recruits  Business Analyst
Top Accountabilities
Leads on-going reviews of business processes and develops CPI and optimization strategies by leveraging existing assets, proposing enhancements or establishing need for new solutions.
Develops continuous process improvement interventions and facilitates Lean projects to improve processes. Works with key business stakeholders, as multi-jurisdictional 'LEAN champions', to build continuous improvement environment to support  ongoing program of change·
Identifies local business demand and feeds through to Solution Delivery Lead, User Experience and Service COEs as appropriate
Determines if/how business needs can be met through existing solutions across DBS service towers
Assists  Solution Delivery Lead with development and documentation of  business case for portfolio and CPI projects
For deployed solutions, prevents or corrects defects, making changes, enhancements and maintenance of the system to enhance  value of the system. Includes system validation reports and evaluating  system to find when  replacement or deactivation is needed
Guinness Nigeria Plc  Recruits  Business Analyst
Qualifications and Experience Required
Specific Experience and credibility in given global process area / function.
Bachelor's Degree required in  relevant field
3 – 5 years' experience interpreting business requirements, recognizing impact on business processes, and making recommendations in significant supply or back-office projects is  key requirement
Experience in LEAN Six Sigma methodology
Experience in Agile project delivery methodologies.
Demonstrated capability to build and maintain good business relationships.
And a Demonstrated capability to effectively work in cross-functional teams.
Demonstrated ability to work independently
Knowledge of SAP in OTC domain will be  added advantage.
Get related publications here:
Guinness Nigeria Plc  Recruits  Business Analyst
Application Closing Date
Not Specified.
How to Apply
Interested and qualified candidates should:
Click here to apply online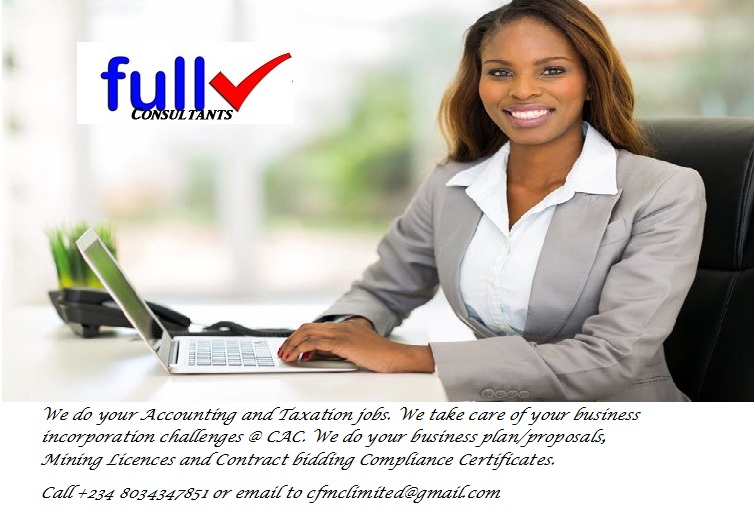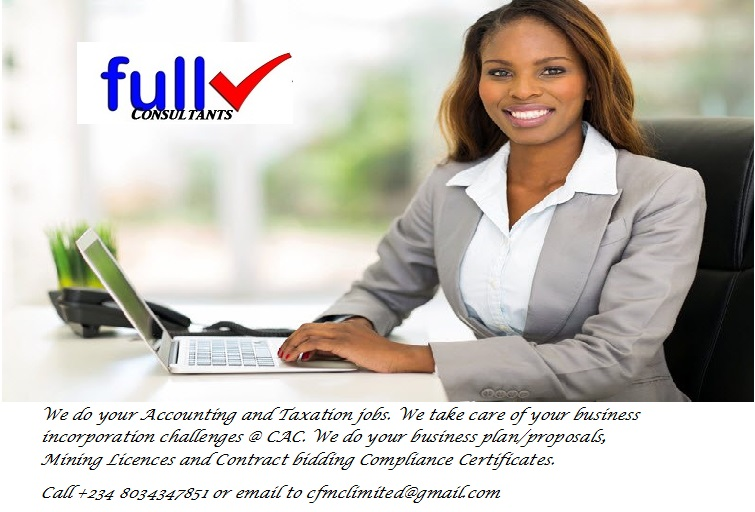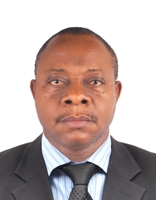 Founder/Managing Partner of Complete Full Marks Consultants Ltd. An Economist turned Chattered Accountant and Tax Practitioner with over 37 years of industrial experience.