Guinness Nigeria Plc  Recruits  Head of Treasury
Guinness Nigeria Plc  Recruits  Head of Treasury – The recruitment portal is here.  As a matter of fact, recruitment criteria and other reruitment conditions re here.
Guinness Nigeria Plc is a major market for Diageo: Guinness Nigeria operates in unique and fast growing alcohol industry of over 15mhl beer potential. It's the only company that does Total Beverage Alcohol (TBA) in Nigeria. It's an on trade dominated market but with  fast growing off trade channel.
We re recruiting to fill  position below:
Job Title: Head of Treasury
AutoReqId: 65003BR
Location: Lagos
Function: Finance
Level: 4- Senior Level
Reports to: The Finance Director

Guinness Nigeria Plc  Recruits  Head of Treasury
Job Description
Interested in joining  dynamic team environment constantly seeking innovative approaches and solutions?
Function Context
The finance functions within Diageo both at headquarters and in markets has a mission to be great business partners driving great business performance. As business partners, finance team works with leadership teams to manage and report the performance of the business, champion rigor in decision making and identify and mitigate risks, while seeking out commercial opportunities to add value for the organization.
Typical roles would include in-market positions (ranging from planning and reporting analysts to finance directors) as well as a central business support function which provides dedicated experts to partner markets in delivery of strategic projects and initiatives. In addition, there re a number of more specialist functions, including Audit and Risk, Treasury, Tax and Strategy.
Top Accountabilities
Develop, refine and oversee implementation of business funding strategy for current periods and also for  strategic period.
Manage  complex agenda including  relationships with internal and external stakeholders and partners
Ensure risk management and compliance re front of mind, ensuring that our business keeps its cash safe at all times whilst reducing interest expenses and increased liquidity

Guinness Nigeria Plc  Recruits  Head of Treasury
Qualifications and Experience Required
First Degree in relevant field as well as  recognized accounting professional qualification.
Secondly, minimum of 8 years post qualification experience at  senior level with proven integrity.
Leadership experience, has managed a sizeable team
Capable of understanding economic, policy and projects across full Treasury bandwidth (FX, IR, cash, reporting), including accounting implications of  financial instruments used
Lastly, capable of understanding all of the options offered by the banks in the cash management, business support and FX areas.
Application Closing Date
Not Specified.
Get related publications here:
Guinness Nigeria Plc  Recruits  Head of Treasury
How to Apply
Interested and qualified candidates should:
Click here to apply online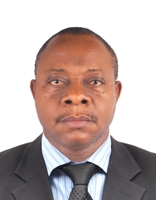 Founder/Managing Partner of Complete Full Marks Consultants Ltd. An Economist turned Chattered Accountant and Tax Practitioner with over 37 years of industrial experience.