Manufacturing Business Plan Product Promotion Segment
Manufacturing Business Plan Product Promotion Segment – Are you writing or intending writing  business plan for your manufacturing business outfit? Do you want  business plan that promotes your product? Again, are you interested in winning reasonable market share of your market right from onset? As a matter of fact, if you have any of these challenges, this article has the solution you desire.
As a matter of fact, these re Manufacturing Business Plan Product Promotion strategies.  Business plan template for promotion company business plan sample and sample business plan advertising and promotion. On the other hand, these strategies come into play while writing your product promotion segment of manufacturing company business plan. Therefore, this article is very essential for those who write or appraise the performance of business plan.  Check out 5-Page Production & Manufacturing  Business Plan for Yourself. and roles of business plan for start-ups.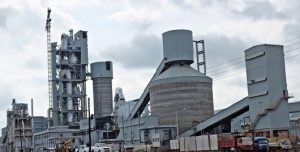 Manufacturing Business Plan Product Promotion Segment
What is Product Promotional Strategy?
Firstly, Product promotion strategies re marketing devices employed  to make the public aware of your product, to influence them to purchase it, and to establish a long-term relationship that will make them repeat customers. But, let me ask:
How do you write a manufacturing business plan without putting in place strategies to promote the product?
Can you forecast your revenue if you don't know how to generate the revenue?
How can you work out the viability of the project  break-even analysis if you can't generate the unit cost of production?
Can you work out the unit pricing if these other product variables are not known.
Consequently, I want us to now see promotional approaches or "do you call them"  promotional strategies to promote your product, and thereby generate information you require to work on the project viability.
Manufacturing Business Plan Product Promotion Segment – Product Promotional Strategies:
Social Media – This working like magic these days. You should be able to convert the use of your social media from fun based to business income based. Your Facebook, Instagram, website, YouTube, SMS, email platforms to promote your business.
Online Marketing – See if your product can sell online. There re lots of website platforms you can use other than your own website. Just find out.
Promote Contests – Those businesses who promote sporting and educational activities win a lot of market share.
Design Product Giveaways – Don't only give away the loss leaders, deliberately giveaway special goods for promotion sake. You may call them concessional  products.
In addition, are:
Work out Customer Referral Incentive Program – Deliberately create this platform for referrals.
Apply Causes and Charity Approach –  Companies who identify with Internally Displaced People (IDPs) in Nigeria with their products are identifying with noble cause thereby promoting their products.
Special Branded Promotional Gifts  – Actually, make this special gifts at occasions or seasons. They will promote your products.
Organise Customer Appreciation Events –  an in-store customer appreciation event with free refreshments can work like magic in retaining and drawing new customers.
Make After-Sale Customer Surveys – Contacting customers by telephone or through the mail after a sale is a promotional strategy. Such calls to customers could help you gather some relevant information.
Manufacturing Business Plan Product Promotion Segment
At this point, you can now write your business plan, otherwise, contact us.
So, lets talk!:
From all we did above, you would agree with me that this is the technical segment of your business plan. Truly, it's better done by professionals like us. I speak from experience. As an Economist turned Chartered Accountant, I must tell you the truth. But my promise to you is that no matter the level of technicality, my firm with my team will get it right for you.
Call us on +234 8034347851 or mail us via cfmclimited@gmail.com for that your business plan.
Manufacturing Business Plan Product Promotion Segment