Management Issues For Modern Poultry Farmers
These re management issues that concern poultry farm business generally. If you must succeed as a poultry farmer, you must take care of these management issues. This post, therefore, addresses these issues as it benefits young farmers/entrepreneurs, agro-researchers, students and the general public. In fact, this post is useful for those of us who write business plan for poultry farmers. Therefore, before you set out to plan for your poultry farm business, consider these Management Issues For Modern Poultry Farmers.
Management Issues For Modern Poultry Farmers – Optimising Poultry Farm Productivity:
Optimising productivity is directly and positively correlated to the management issues on this post. Therefore, it's the management strategies that keep the birds healthy. And again, it's the healthy birds that maximise production. Management of the quality feed is very important, You have to note the consumption rate of your birds. Note also that at heat time the consumption rate for layers slows down. Having said all of these, the following management issues affect productivity and should be checked.
Medications which include vaccination of the birds at the appropriate time is a productivity related matter. Go through this post for your updates.Poultry Farming Broiler Vaccination & Medication For Today's Farmer 
Quality and quantity of feed matters also. And then, comes the management of this same feed. Read this to harness appropriate options for feed management. Poultry Farming Feed Management Tips For Today's Farmer  
Management Issues For Modern Poultry Farmers
One important modern business factor of production you must not neglcet is business information. If you don't make emquiries, you will get nothing. Click here to kick-start your business information enquiry needs.Business information Enquiries on Poultry Farming in Nigeria  
Furhtermore, comes heat stress management of your poultry farm. If you ignore this, you may loose the entire firm. Get a checklist here, Poultry Farming – Heat Stress Management Tips   
And now again, is all environmental and physical measures that will save your farm. Just click to read on Poultry Farming – Bio Security Measures 

Management Issues For Modern Poultry Farmers
Here are other poultry management practices contained in this post – Poultry Farming Routine Management Practice for Today's Farmer.
We specialise in business plans, corporate support services that will help your business grow. They work like magic. Our type of business plan can't be turned down by any investor or money lender.
Keep in touch with us by clicking on ny of the social media buttons here. Follow us on our Facebook platform if you wish to link up with us. Contact us for your needs on +234 8034347851 or email cfmclimited@gmail.com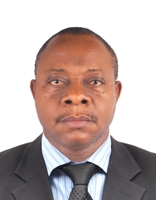 Founder/Managing Partner of Complete Full Marks Consultants Ltd. An Economist turned Chattered Accountant and Tax Practitioner with over 37 years of industrial experience.