Sample Canada Student Visa Interview Questions & Answers
Sample Canada Student Visa Interview Questions & Answers are here. Are you interested in studying in Canada? Have you been denied a student visa before? Here re the remedies for visa denial. You are aware that ttudent Visa is the type of visa that non-immigrants have to apply to pursue education in Canada. The various forms of educational institutions and programs that come under this visa are:
Language training program
Conservatory courses
Private elementary school
High school
University or college
As a matter of fact, this Sample Canada Student Visa Interview Questions & Answers, show cases what usually happens in Canadian immigration interview and study permit questionnaire Canada answers. Canadian embassy interview questions for spouse visa and job interview questions and answers.
So, if your question's; is interview required for Canada visa? Or, how do I prepare for a student visa interview? Here are your interview preparatory tips.
Interview Preparatory Tips:
Make your application
Arrange for your interview date
Practice your English and be sure you are good at it.
Gather all documents you need to take to the interview
Prepare for what to do during the interview – how to comport yourself during the interview
Prepare an explanation – exercise on would be questions
Talk about ties to your home country – Yes, your country is good, you re not running away.

Sample Canada Student Visa Interview Questions & Answers – Sample Interview Questions:
As a matter of fact, during the visa interview, the consulate officers would ask questions to verify the details/documents provided in your applications. As such, most of these questions re specific to the visa category and the type of visa programme you have applied for.
We have here simple, complex and multiple common questions asked during the student visa interview at the Canadian Embassy/Consulate. So let's go on with them together.
How are you doing today?
This is a common questions, meant to calm you down. So briefly say – good, thank you, how about you?
Have you been to Canada before?
This is interactive. So, say yes/no. and briefly talk about your previous travel and include details such as the date, purpose of the travel, duration of stay, etc.
To further your education, why did you choose Canada?
This is the opportunity to talk about your past studies and future study plans in Canada with regard to your present purpose of travel. You may also need to explain why you re unable to find something similar in your own country. You could highlight the access to world-class teaching facility in Canada as one of the reasons for choosing Canada for higher studies. This answer may generate others like;
Why did you choose this particular college/university?
Based on your research on this school, you should be able to highlight the advantages of joining that particular college/institute/university. In addition, if there are certain unique values of the institute highlight such unique advantages.
Did you apply for any other college/university?
Be truthful here. Mention briefly about those your applications. The Consular Officer may ask further questions to see how determined you re to pursue your higher studies.
Which program will you be joining and why?
At this juncture, make sure you're aware of the course/program from start to end date. You must have done some researches to understand the importance of the course/programme. So, it's time to highlight the benefits of it. Therefore, based on your past studies, experience and interest, you can prepare a statement that describes how this particular program/course will help you build your career.
In addition, who is going to cover your expenses in Canada?
Be truthful here and explain if it's going to be by your parents or a bank loan or your employer. Remember that this question will corroborate with details provided by you in the visa application form.
Where did you study in Nigeria?
Here simply mention the college/institution and city from where you completed your undergraduate course. Remember that it has already been covered in your documents supplied during application.
What are your parent's occupation?
Mention the occupation of your father and mother. Also be ready for further questions regarding your parent's income status.
Are you traveling with someone or alone?
With confidence explain why it's so.
Do you have any relatives or friends in Canada?
Let your answer be yes or no. Therefore, if you have relatives, mention your relationship with them. If you don't have, show your eagerness to meet new people and make them your friends and family in Canada.
Where do you stay in Nigeria?
Mention the name of the place and also express how much you would miss the place and how you would like to come back once the course/program is completed.
Where will you be staying in Canada?
You may need to provide the address of your stay. Explain too, whether it's a temporary arrangement or not.
Do you plan to work in Canada?
If your visa allows you to work while studying, express your desire to do so. Explain that the work is to boost your career or to support yourself.  However, if your visa doesn't allow you to work in Canada, inform the Officer that you have no intentions of working in Canada and that you would like to return once the course/program is completed.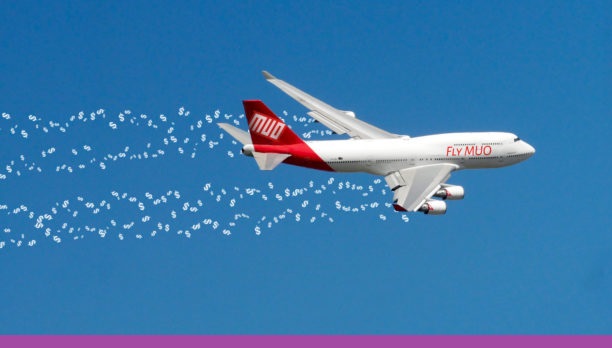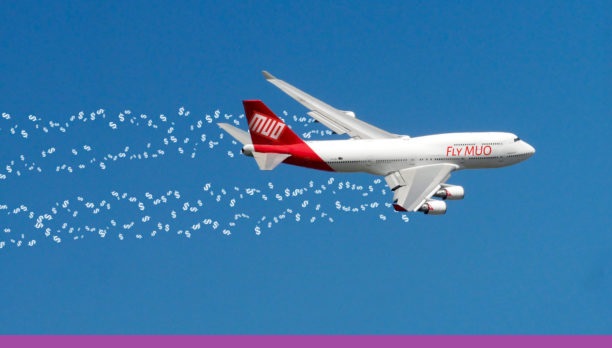 Sample Canada Student Visa Interview Questions & Answers – Sample Questions Continues:
Why have you changed the field of your study?
If this is correct, you need to specify the reason for doing so. Your reason should be strong enough and backed up by logical reasons.
What re your career plans after you complete your studies?
This question is very important to the consulate officers. They need to find out if you will return back home or not. Therefore, you need to say that you will return to your home country after you complete your education in Canada.
What do you know about the city in which your college is located? Where is this college located? By research you should know so much about the city where you are going to reside.
Which universities did you send your application to and which ones accepted you?
Did you contact any professors from the college that has accepted you and were you offered a scholarship by the school/college?
Are you presently employed somewhere and what's the duration for which you've been employed?
Which organisation re you currently employed by and what re your roles and responsibilities?
Can you provide a reference on your current job by your boss or supervisor?
What is your current salary?
Why do you want to quit your job and pursue higher studies in Canada?
Have you ever applied for a F1/student Visa previously?
Why should you be granted an approval for study Visa?
READ ALSO:
Sample Canada Student Visa Interview Questions & Answers
Concluding Note:
Remember that it's your profile as per your application form that prompts the type of questions you are asked at the interview. So think of other relevant questions. Questions pertaining to the duration of the stay, college/university re regular and specific to the course/program. In general, make sure you're confident and truthful while answering the questions.
Sample Canada Student Visa Interview Questions & Answers
GET A PROFESSIONAL ASSISTANCE HERE:
You may need professional assistance on these. In fact, we offer professional assistance to students who study in foreign countries. Our assistance covers –
Visa application procedures with relevant supporting documents
Embassy interview arrangements,
Air ticket reservations,
Accommodation reservations,
Document authentication,
Police character report
And any other relevant support services including your airport management logistics.
For any of these professional assistance, Call +234 8034347851 or email cfmclimited@gmail.com
In conclusion, we offer these visa application and interview rescheduling information and the associated coachings on your Canada, UK, US Visa interview free here. But now, you need to do us a favour by letting others have these informtion. Just do it as a humanitarian service. Do that by sharing this post or following us on our Facebook and twitter handles.This will ensure you all get your regular updates. Remember, sharing is caring.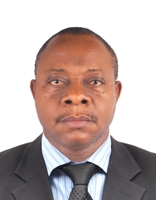 Founder/Managing Partner of Complete Full Marks Consultants Ltd. An Economist turned Chattered Accountant and Tax Practitioner with over 37 years of industrial experience.