Nigerian Millionaires From Palm Oil Export
Palm oil is the hidden treasure for Nigerians. Many have not disovered how to make millions of Naira out of it exporting palm oil from Nigeria to UK, USA, and other continents. This article is on demand and supply of palm oil in Nigeria and how to export palm oil from Nigeria to other continents. There are also those for palm kernel shell export business in Nigeria and buyers looking for palm oil. Get to know how Nigerian Millionaires From Palm Oil Export and how to join them.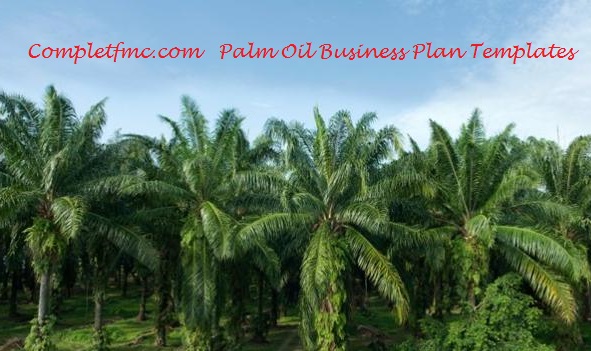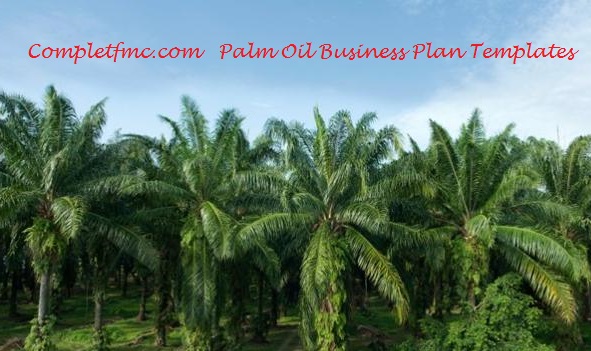 Oil Palm Consumption:
As a matter of fact, Oil Palm is currently the most consumed edible oil in the world. Malaysia and Indonesia being the top major producers. 2018 United States Department of Agriculture (USDA) global data for production of oil palm shows a continueos rise in production from 1.2 million MT in 1964 to 73.3 million MT in 2018. Nationally, Indonesia ranks first with 41.5 million MT and Malaysia, second with 39.5 million MT. These two countries account for about 80.1% of global production between 2016 and 2018. Nigeria's production is put at 1.0 million MT. This's the gap that must be clossed.
Nigerian Millionaires From Palm Oil Export
On the other hand, palm oil consumption has also expanded significantly. This is primarily due to higher global income associated with it. Other factors include the fact that oil palm is affordable and it's versatility usage compared to other oil crops. Evidently oil palm consumption data showed a jump to 69.6 million MT in 2018 against 1.2 million MT consumed in 1964.
Furthermore, Oil palm production and export historically had contributed substantially to Nigeria's external reserves and agricultural GDP as palm oil and palm kernels exports composed 15.0% to 20.0% of the country's total exports. This sector in Nigeria has since witnessed a downturn with contribution to global market share of a meagre 1.4% as at 2018 according to data from the United States Department of Agriculture (USDA).
RELATED TEMPLATES:
Nigerian Millionaires From Palm Oil Export
Listed companies like Okomu Oil Palm Plc (OKOMUOIL) and Presco Plc (PRESCO) is witnessing notable and faster pace of improvements. This is in revenues and profitability in growth in production and expansion. This is because they've focused on expanding production, especially over the last three years. They have expanded investment by increasing total land area under cultivation. Again, expanding milling and refining facilities to meet up with expected additional output.
Overall, we believe there's A Boom Ahead for the sector. We expect positive earnings and profitability for all investor in this setor. This is because we also expect a record significant price growth and capital appreciation over this period. It will also provide annual dividend income for investors.
Nigerian Millionaires From Palm Oil Export – Investment Opportunities:
It's our view that business opportunities and inome gneration in will soar shortly. Again, this is because investments in expanding milling and refining capacity in the industry is growing too. With the sector's positive support from government since 2015, by oil palm import restrictions introduced by the Central Bank (CBN) – has provided premium pricing opportunity for players in the industry. Furthermore, is the federal government posture towards supporting agriculture. This has enabled low cost capital expenditure financing by industry participants compared with other sectors in Nigeria.
In additin, there re attractive opportunities presented by current supply deficit within the sector. And growing demand due to Nigeria's rising population.
In line with all of these – Nigeria plans to increase production by 700% over the next eight years. This is to help improve Nigeria's foreign-exchange earnings that are largely dependent on crude oil exports.
The New Policy
This new policy is expected to boost local production to about five million tons from 600,000 tons a year by investing as much as 180 billion naira ($500 million) beginning this year – the trade and investment ministry said in a report.
"Our policy objectives over an eight-year period (between 2019 and 2027) will see that we locally produce 100% of local crude palm oil demand by 2027, increase revenue from importation via duties and deliver 225,000 full time jobs and at least 450,000 seasonal jobs," it said.
We understand also that the new policy removes the 75% duty rebate granted on refined palm oil imports. It also extends the current three-year tax holiday for all producing and processing companies to five years. Furthermore, it will introduce a five-year restriction of crude and refined palm oil importation to large-scale refineries and crushing-plant owners.
It further stated that;

Farmers will be given access to loans at 9% per year through a central bank-administered lending to expand cultivation by at least three million hectares.
Presco Plc, the country's largest producer of palm oil, is driving an expansion plan that expects a 500-ton capacity refinery to begin operating in first quarter of 2020. This is with an additional increase of its milling capacity from 60 tons an hour to 90 tons an hour by next January. The Chief Executive Officer Felix Nwabuko said this in a conference call with investors on Thursday.
By 2022, the company expects to increase its capacity to 210 tons an hour, with an additional 60 tons per hour in milling facilities, he said. Nigeria currently ranks as the world's fifth-biggest producer in palm oil. It accounts for less than 2% of global production, according to U.S. Department of Agriculture.
Nigerian Millionaires From Palm Oil Export – Economic Opportunities:
Economic opportunities in Palm Oil business is therefore enemouse. This is where people, organisations and governmenets will make their millions in the near future. You can key in at any part along the palm oil business value chain. You can be a farmer, palm oil producer with a milling plan, marketer and exporter. Whichever one you choose, there is a business plan template for it from us. Call us on +234 8034347851 or email us on cfmclimited@gmail.com for your palm oil business information and start-up support services.
READ ALSO:
HOW WE MAY HELP YOU!
Furthermore, do you know you can get more business plan samples and templates here? That's why, we wish to inform you that everything you need about Business plan is in this site. Therefore, we feel you should first navigate and explore what you have here before looking elsewhere. So, we recommend you use:
the Google site search for completefmc. That is, type whatever you want to search for on google by adding /completefmc at the end to get you right inside this site. e.g. palm oil business plan templates/completefmc will take you to other such posts on this site. Just try it now.
Finally, there is friendship in sharing. So, please, share this using our social media share buttons here to reach your contacts. That's how to sustain bond of friendship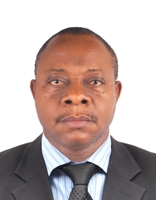 Founder/Managing Partner of Complete Full Marks Consultants Ltd. An Economist turned Chattered Accountant and Tax Practitioner with over 37 years of industrial experience.