Nigerians Make Millions out of Palm Oil Export – How to Join
Nigerians Make Millions out of Palm Oil Export – How to Join. You need to know how Nigerians make their millions from palm oil business in Nigeria. Do you want to know those buyers looking for palm oil in UK, Canada and US? Do you want to know how to export palm oil from Nigeria to other continents of the world? You would also want to have the list of palm oil companies in Nigeria. These are the reasons why you must read through this article and click on the highlighted links for comprehensively benefiting from this article. Those are the link for the millions. This is how to join Nigerians Make Millions out of Palm Oil Export.
Palm Oil:
This single commodity, Palm oil, makes about 50 percent of edible oils consumed worldwide. Did you hear that?
That is, apart from being a popular ingredient in African food – especially used for soups, stews, pottage and for frying nuts etc. – palm oil has one of the most versatile uses of any plant oil. So, because of this, the global palm oil market has so grown to hundreds of millions of dollars every year. This is the market I want to introduce you into now. It's a lucrative business idea. I have done a lot of business plan for many. You may be lucky to be the next person.
Nigeria still needs more production outlets to meet its local market demand. Yet, the export sector booms. As at today, only Malaysia and Indonesia produce enough for their local markets. So, you see, all other parts of the world need to import palm oil for their local consumptions. Therefore, let's explore the many lucrative business opportunities available for entrepreneurs in red palm oil business in Nigeria.
RELATED TEMPLATES:
Nigerians Make Millions out of Palm Oil Export – How to Join
Who and Why huge demand for Palm Oil Globally?
In food industry, Palm oil is –
A versatile vegetable oil – it's used in different ways in different cultures,
Capable of variety of usage for industries and markets.
In food, it's a substitute for fat e.g. in making condensed milk, coffee cream, ice cream and margarine.
One of the best oil for frying.
These are some of the reasons why palm oil is highly demanded at homes, restaurants and food processing industries etc.
In Non-food industry, Palm oil is
As raw material in the production of soaps, detergents, greases, lubricants and candles.
Pharmaceutical Need of Palm oil:
The derivatives of palm oil are commonly used in the pharmaceuticals and cosmetics industry.
In addition, it's used in the production of printing ink, drilling fluids and water-treatment products.
Nigerians Make Millions out of Palm Oil Export – How to Join – The Markets:
The market cover;
Local trade in palm oil, and
International markets as Crude Palm Oil (CPO)
These are reasons why it commands a high premium price and due to its high demand from several industries, localities, countries and continents.
Nigerians Make Millions out of Palm Oil Export – How to Join – The Business Opportunities:
As you can see above, opportunities abound for any entrepreneur who wants to make money in the growing and successful global palm oil business. Let's just explore some of the opportunities in this market and their enormous potentials for investors and business communities.
Oil palm plantation:
This is a wonderful business opportunity. The modern fast yielding seeds begin to yield commercially from the sixth year. And you will reap the fruit of your labour for upward of 30 years. In some case, it could take care of your two generations – your children and your grandchildren. There is one I know in my village right now, for the grandchildren. Nigeria, and indeed all West African countries are in a good geographical region that favour palm tree plantation. It's a region which produces the best results for oil palm plantations. We will set you on-going with our well-structured business plan for palm oil plantation.
Palm oil milling and processing plant:
Traditional palm oil processing is phasing out rapidly. In fact, it can't coup with the modern palm fruiting. With minimal use of human power, modern mills process harvested palm fruits into final grade palm oil with little or no waste at all.
The milling process typically involves sterilizing, threshing the bunches to free the palm fruit, heating, mashing the fruit and pressing out the crude palm oil mechanically. Then, the crude oil is further treated to purify and dry for storage and sale.
If you invest in a milling plant you will make your money in many ways. You can commercially process for others and charge them fees, buy the unprocessed fruits and then process for yourself, and of course, own a plantation to feed your milling plant. Our business plan gives your all details about what you should be doing with your milling plan. We have just finished one for a firm.
Become a Big Palm Oil Trader:
Such traders buy processed palm oil in large quantities. Then, they can depending on the timing of the business stock them to sale later, for export or in the local market.
For this purpose you have to study the trend of the market. During the harvesting times prices fall while they rise at less harvest times. From September to January of the following year, the non-harvest time sets in and prices soar some times to as much as 100 percent high. Palm oil's ability to retain its natural conditions over a long time even at high temperatures, allows it to withstand long storage periods up to one year.
Our business plan will conduct researches that suits your environment and periods of the year for you.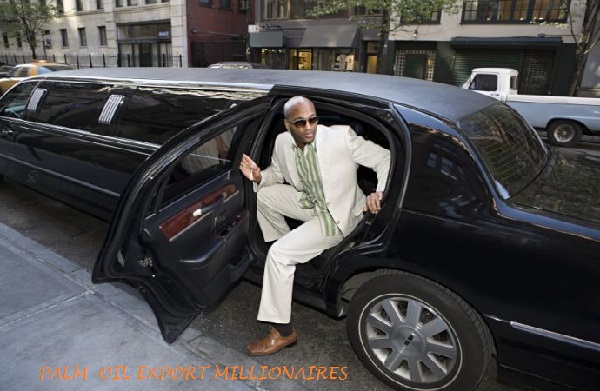 Nigerians Make Millions out of Palm Oil Export – How to Join
In Conclusion:
If you have read through, and visited our highlighted links you must have known about those buyers looking for palm oil in UK, Canada and US. I'm sure, you now known how to export palm oil from Nigeria to other continents of the world. The list of palm oil companies in Nigeria is also highlighted.
READ ALSO:
How to get more information in this Website:
As a matter of fact, do you know you can get more business plan samples and templates here? That's why, we wish to inform you that everything you need about Business plan is in this site. Therefore, we feel you should first navigate and explore what you have here before looking elsewhere. So, we recommend you use:
the Google site search for completefmc. That is, type whatever you want to search for on google by adding /completefmc at the end to get you right inside this site. e.g. palm oil business plan templates/completefmc will take you to other such posts on this site. Just try it now.
Finally, there is friendship in sharing. So, please, share this using our social media share buttons here to reach your contacts. That's how to sustain bond of friendship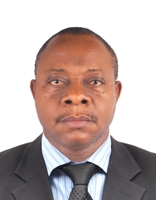 Founder/Managing Partner of Complete Full Marks Consultants Ltd. An Economist turned Chattered Accountant and Tax Practitioner with over 37 years of industrial experience.