Federal Contractors Registration for Compliance Certificates
Perhaps your question is; How do I bid on government contracts? And that is to ask – How do I get government contracts? Ok. The answer is that you must have the necessary but relevant certificates to win such contract. Therefore, How to Get Government Contracts is to get Federal Contractors Registration for Compliance Certificates. You may wish to know the list of companies registered with bureau of public enterprises registration (BPP) by login to www.bpp.com. Compliance Certificates for Federal Government Contracts in Nigeria is what you need for federal contracts.
In fact, for a good beginning, to bid on government contracts, start by searching the Federal Business Opportunities website for contracting opportunities. Furthermore, always visit the newspaper vendor stand for FEDERAL TENDERS JOURNAL.  This is the official listing journal of scheduled federal government procurement notices. So, you can start by   choosing small contracts to apply for that you are confident your business can fulfil. These will help you create a profile for your business in the System for Award Management database.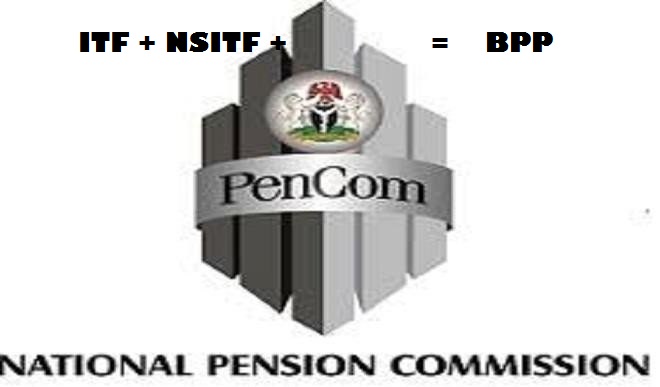 Federal Contractors Registration for Compliance Certificates – THE NEEDED COMPLIANCE CERTIFICATES:
Furthermore, here re the relevant bidding requirements. Click the topic of your choice and get details of procedures, how and where to get them. Even though none is more important than the other, but I like to prioritise them in this order.
1. PENCOM Compliance certificate – Get a Copy of the almighty PENCON certificate is here. We will certainly get it for you.  Click here for details and how to contact us for your  PENCOM certificate.
2. ITF Compliance certificate – In this certificate, government wants to enforce your ability to take care of your personnel skills. So, this certificate is very important for government if you need their contract. Click for more details here, and how Completefmc will get you the certificate.
3. National Social Insurance Trust Fund (NSITF) Compliance certificate for Contractors is another essential document that qualify you to bid for any federal government contract. If you follow our guidelines you will get one quickly. Click for details here.
4. BPP Data Base Registration for Contractors is very Key to your winning any contract in Nigeria. 
Federal Contractors Registration for Compliance Certificates – HOW TO OBTAIN THESE CERTIFICATES:
Having known the need for obtaining these certificates, here are how you may get one quickly. One your business is of the necessary profile for obtaining federal government contract, you have to make effort to get the first issue of the certificates.
Get the First Issue:
The first issue is very necessary. Once you scale through this huddle, it becomes an annual ritual for you to get subsequent ones. Therefore, get your legal and financial (operational) documents ready. These documents include your incorporated documents, like your certificate of incorporation and other related documents. Then audit your business accounts to obtain you financial statements and then process your tax returns for your company income tax clearance certificates.
Again, ensure your staff members have pension account with any of the approved pension fund managers. Get also a life assurance policy for two of your directors. These are needed for PENCOM compliance certificate.
If you have problem here, contact us for help. We will ensure you got your certificates in good time.
Renew an old certificate:
Furthermore, you need to renew your compliance certificate each year for next year business operations. As far as we know, for now, the requirements for these certificates are on preceding year basis. That is to say, you use certificate for 2019 business operations to do 2020 businesses.
Therefore, for such renewals, we are also ready to be of assistance to you. Remember, there are no short cuts for these certificates, just comply with the regulations and procedures and you have them issued to you promptly.
HOW TO GO ABOUT THESE CERTIFICATES:
This is simple. Contact us at Complete Full Marks Consultants Limited today for any of the requirements of the listed certificates above.  We will take it up from there. As professional accountants, tax practitioners and Management Consultants, we will ensure you have the best services.  Get more information on this website concerning your contract bidding compliance certificates by clicking HERE. Contact us on +234 8034347851 or at cfmclimited@gmail.com.
Overall, don't, keep this information to yourself alone. Make efforts now to share this to reach your friends and colleagues.  Use our social media buttons on this page to do that. In fact, if you follow us on our Facebook or tweeter handle, you will enjoy more updates from us. Thank you .