Nigeria's Textile Industry can Create 2 million Jobs – CBN Emfiele
Textile industry can create 2 million jobs, and save $4bn in foreign exchange.  CBN governor opines that Nigerian textile industries can create 2million jobs. He emphasised that 2 million jobs re up for Nigerians in textile industry if vitalised. Godwin Emefiele, the Governor of the Central Bank of Nigeria (CBN), has revealed that the country's textile industry can create not less than 2 million jobs if well harnessed. This was his view while expressing confidence that the industry is poised to make the Nigerian economy self-reliant. Nigeria's Textile Industry can Create 2 million Jobs is a reality by CBN Emfiele.
Emefiele made this expression while speaking at a stakeholders' meeting with textile, garment producers and cotton farmers in Abuja. In his opinion the textile industry can also:
"reduce over $4 billion import bills annually, and save our hard earn foreign exchange, while accelerating the industrial development of the country, and making Nigeria a global player in the textile and garment subsector."
Nigeria's Textile Industry can Create 2 million Jobs – CBN Emfiele
Increased Internally Generated Revenue (IGR)
However, on the industry's contribution, Emefiele maintained that the country's textile industry is capable of transforming the economy by reviving the cotton and garment sector. According to him that will improve Internally Generated Revenue (IGR) across the three tiers of government.
Textile Industries in the '80's
Recalling how the country's textile industry was contributing immensely to the economy, he stated that in the 1980s and 1990s, Nigeria was recognised as Africa's largest textile industry. That was with over 180 textile mills in operations, employing close to over 450,000 people. Thereby contributing over 25% of the workforce in the manufacturing sector.
Indeed, the CBN governor regretted that the textile industry is now different entirely from what it used to be. This is because most of the factories have all stopped operations. He then stated that only 25 textile factories are operational at below 20% of their production capacity. The workforce of the textile industry, therefore, stands at less than 20,000 employees.
Nigeria's Textile Industry can Create 2 million Jobs – CBN Emfiele – Earlier Reports:
Furthermore, we had in our earlier publications reported how Nigeria loses over N790 billion ($2.2 billion) to the smuggling of textile goods annually. This again, Emefiele stated during the official flag-off of the distribution of seeds and other inputs to cotton farmers in Katsina State for the 2019 planting season. That was under the auspices of the National Cotton Association of Nigeria.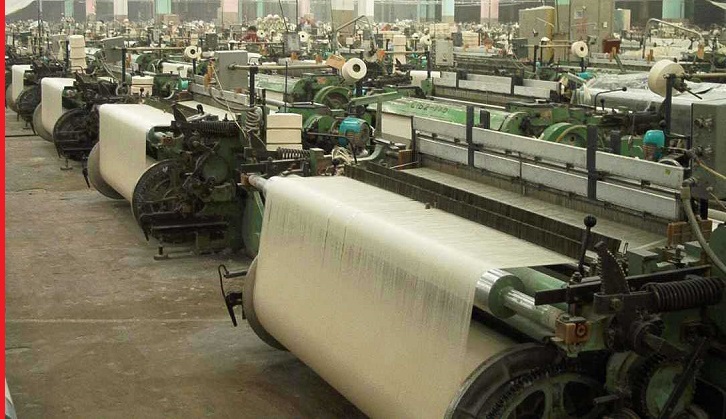 The ginners, spinners, and about one million farmers who were planting cotton as their source of livelihood also lost their jobs – CBN Governor.
Nigeria's Textile Industry can Create 2 million Jobs – CBN Emfiele – 20 Factories with 2019:
In another development, the CBN by its quest to revive textile industry, following its commitment to ensuring that at least 20 textile garment factories return to full operation before the end of 2019, is soliciting for partnerships that would enable the agenda bear fruits. As part of its strategy, the apex bank has engaged in interactive sessions across the country with some taking place in Owerri, Imo State and Lagos. In fact, the engagement drew representatives from the National Union of Textile, Garment and Tailoring Workers of Nigeria (NUTGTWN) and other private sector unions affiliated to the Nigeria Labour Congress (NLC), organised labour, which comprises of the NLC, Trade Union Congress (TUC) and United Labour Congress (ULC).
Related topic: Features of Cryptocurrencies:
The forums closely followed three critical steps previous taken by the apex bank:
Adding textile among the 41 foreign exchange restriction list;
The unequivocal threat to blacklist any organisation involved in smuggling textile and
Recently the CBN set up a committee for revival of the country's cotton, textile and garment industry. This is with the view to with the mandate to revive a minimum of 50 textile firms by 2023.
As a matter of fact, the apex bank, in the short run, plans to revive 20 textile firms within the 2019 fiscal period.
This he said is the good news. According to him, the CBN has decided to take the bull by the horn to revive the textile sector with identification of over 100,000 cotton farmers who, would be supported with the best seedlings and fund to support the textile value chain.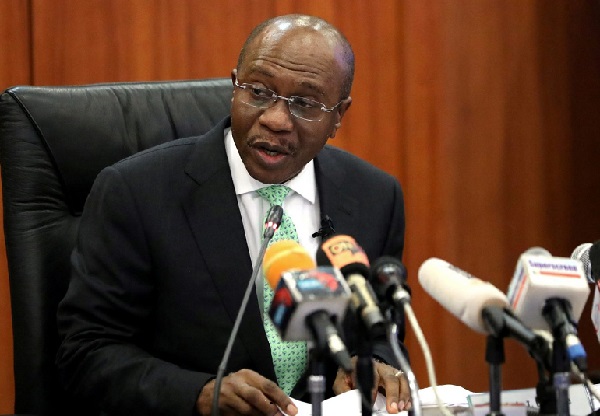 YOU CAN KEEP YOUR BUSINESS ON WITH ANY OF THESE OUR BUSINESS PLANS: CONTACT US FOR ONE.
Nigeria's Textile Industry can Create 2 million Jobs – CBN Emfiele
In conclusionl, you can better somebody's like by sharing this post. We offer you such opportunity here. So, use our social media share buttons on this page to share this to reach your friends, colleagues and other loves ones. Follow us on our Facebook and tweeter handles to your regular upkeeps.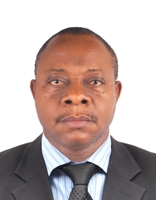 Founder/Managing Partner of Complete Full Marks Consultants Ltd. An Economist turned Chattered Accountant and Tax Practitioner with over 37 years of industrial experience.