Bankable Business Plan for CBN Entrepreneurship Loan Grants
Bankable Business Plan for CBN Entrepreneurship Loan Grants is essential to winning CBN sponsored entrepreneurship loans. As a matter of fact, the Youth Entrepreneurship Development Programme (YEDP), Medium Enterprises Investment Scheme (AGSMEIS), NYSC, Agribusiness and other loan schemes are involved.  Furthermore, CBN loan application form, empowerment CBN loan 2019 without collateral are all associated with CBN entrepreneurship programme ongoing. However, Bankable Business Plan for CBN Entrepreneurship Loan Grants is the solution.
Bankable Business Plan for CBN Entrepreneurship Loan Grants – Entrepreneurship Funding:
As a matter of fact, funding your business can be either through equity or debt. Equity funding involves third parties providing some of the capital involved. In fact, that means owning part of the business. And if the investors are aggressive takeovers, you may lose your business to the investors.
In furtherance, the alternative to equity funding is debt funding. Notwithstanding, many still consider debt funding negatively. But the truth is that debt funding can help accelerate business growth and position your business to take advantage of opportunities in the market. In addition, debt funding is not always expensive. In fact, currently, organisations such as CBN and the Bank of Industry (BOI) provide loans with single digit interest rates specifically targeted at SMEs and or for particular industries to encourage industry growth.
Available CBN loans include:
Micro small and medium Enterprises (MSME) Development Fund,
The Nigeria Incentive-Based Risk Sharing System for Agricultural Lending (NIRSAL) fund
The Commercial Agriculture Credit Scheme (CACS) Fund.
On the other hand, the BOI loans are tied to the CBN loans and re targeted at particular industries such as Nollywood, fashion and agriculture to name a few. In fact, some of the loans available from BOI include:
Adire Kampala and AsoOke fund,
Fashion Fund,
Fish farming and processing
And Nolly fund targeted at the Nigerian Creative arts industry 'Nollywood'.
Furthermore, in addition to the CBN/ BOI loans, banks also provide special loan products for MSMEs. In this regard, Union Bank has a range of non-collateral products for SME customers. For example, it has Cash flow lending for which customers are required to have an average monthly turnover of N50,000, and can borrow a maximum limit of N3m with zero collateral for those who have banked with Union Bank over a period of at least six months. Union Bank also offer School Finance, which offers schools up to N5m payable within one term. Other banks like Access bank, FCMB, Polaris banks have similar windows for entrepreneurs.
Bankable Business Plan for CBN Entrepreneurship Loan Grants
The business plan you require for this loan:
If you wish to write own business plan, here are hints on how you can do that. Please organise your write-up as follows:
Executive Summary.
Business Profile.
Management Experience.
Loan Request.
Loan Repayment Plan
Collateral – if applicable
Personal Financial Statements – indicating your capacity to manage such loan
Feasibility Analysis – inclusive of breakeven analysis.
Business Financial Analysis/Statements – showcasing your business current net worth.
YEDP, NYSC AND OTHER BENEFICIARIES:
The Youth Entrepreneurship Development Programme (YEDP) was launched since March, 2016. This programme aims at enhancing the deployment of the ingenuity and resourcefulness of Nigerian youths for maximum economic development. This was in recognition that the youths re in a position to propel Nigeria's economy to the much-needed economic recovery and diversification.
It's in record that in the third quarter of 2015, the National Bureau of Statistics (NBS) indicated that out of the 36.3 million Nigerian youths representing 48% of nation's labour force, 13.6 million or 37.7% of them were either unemployed or underemployed. The truth, therefore, is that this situation could not be allowed to remain.  We know that many of our youths have very bright ideas and big dreams but are constrained by scarce seed funding.


YEDP TARGETS:
The YEDP programme aims at fixing the triple-barrelled constraints of insufficiency, high cost and strict conditions of loan capital usually faced by youth entrepreneurs and start-ups. This scheme offers credit of up to N3 million to eligible youth or N10 million for groups of 3 – 5 youths. This is at an interest rate of 9% per annum. Tenor is simple too. Broadly, it depends on project complexity and cash flow. However, it's between 1 year for working capital loan and 3 years for term loan. In fact, the collateral requirements are quite simple. It's the academic and NYSC certificates, third party guarantees and other movable assets that are required.
In this case, target beneficiaries are members of the National Youth Service Corps (NYSC). Others are – non-NYSC (but not more than five years post-NYSC) and those who possess a verifiable tertiary institution certificate. Then are the artisans with First School Leaving Certificate or a technical certificate or accredited proficiency certificate from the National Board for Technical Education (NBTE), whichever is applicable. In fact, beneficiaries can be encouraged to migrate to other CBN interventions to obtain more funding if they utilize the YEDP facility properly.
Application Guidelines:
Furthermore, the application guidelines for the programme is simple, but it indicates that activities eligible for financing include start-ups and expansion projects in agricultural value chains – fish farming, poultry, snail farming, etc. Others are for cottage industry, creative industry – tourism, arts and crafts – and Information and Communications Technology (ICT) + others.
What you must do to win this entrepreneurship loan:
Bankable Business Plan for CBN Entrepreneurship Loan Grants is the only option you have to obtain this loan.
CBN Loan Solutions:
The solution is to offer you a bankable supportive business plan. The business plan will address all the challenges you may be encountering in winning such an empowerment loan. Again, our business plan will define the scope of your operation. With that it gives you a good standing to qualify for the loan. In fact, our business development experts will look into your business operations with a business plan questionnaire to ascertain your capacity to qualify for the loan.
In addition, we generate a realisable viability analysis for your business. That is what will promote your standing for the loan. In fact, our breakeven analysis and pay-back analysis are those that no financier will overlook. And finally, our financial analysis will be there to speak for you.
This website – https://compltefmc.com – provides you with enough business ideas for any youth government or special class of people's empowerment programme. Some of them are the popular Presidential Youth Empowerment Scheme (P-Yes), the CBN Small and Medium Enterprises Credit Guarantee Scheme (SMECGS) – for promoting access to credit by SMEs in Nigeria, SMEDEN & BOI credit schemes, etc. In fact, all of these require completefmc business plan.
For more information, contact us on +234 8034347851 or email us on cfmclimited@gmail.com. If you enjoyed this post you can share to read others.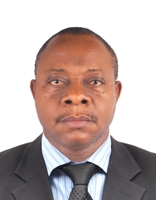 Founder/Managing Partner of Complete Full Marks Consultants Ltd. An Economist turned Chattered Accountant and Tax Practitioner with over 37 years of industrial experience.