List of NGOs You Can Start in Nigeria
Do you want to start an NGO in Nigeria? Are you a humanitarian who wants to alleviate others sufferings? This List of NGOs You Can Start in Nigeria is one you need to moderate and choose from. Here are top international NGOs and how to join. As a matter of fact, there are agricultural NGOs, Children, women and youth NGOs. Then, determine whether you need a localised NGO or international one. List of NGOs You Can Start in Nigeria is a good start-up idea for you.
Furthermore, remember that all churches, mosques, town unions, clubs, friendly associations, orphanages and all other type of charity organisations must make this list.
List of NGOs You Can Start in Nigeria
In this connection, you have to understand how to start a nongovernmental organization in Nigeria. As a matter of fact, devise a plan for this your prospective organisation. Define the scope, aims and objectives. The business plan; we will structure the organisation for you. Then, select your NGO name and appoint the Trustees. Now, assign responsibility to some of the trustees. At least one should be the chairman of the board of trustee while another must be the secretary. These two positions are essential for the registration at C.A.C.
The next steps is to contact us – Accredited accountant or Solicitor to apply for the Name Availability Search and Reservation. Once the name is approved by C.A.C, we will do the newspaper Publication. We will do the drafting of the NGO Constitution and the Minutes of the Meeting, and file in for the registration. At lease, your NGO registration will be concluded in 35 days.
List of NGOs You Can Start:
Old Peoples Support International
Total Care Unit/Group
Action Aid for the Unemployed or for the vulnerable
Global Peace Development or African Peace Development
Society for Telemedicine and E-Health in Nigeria
Youths & Leadership Initiatives or Forum
Rural Urban Development
Community Health Enlightenment & Development
Royal integrity & Accountability Organization
Kano Development Projects or Abuja Development Projects
Theresa Karis Foundation can be your personal name foundation. We can do this for you. That is how to generate MGO names. Others are;
African Business Round Table
Excellence Foundation International Inc
Youth Mentoring and Orientation Initiative
Society for employment and Self Reliance
Centre for Transformation of the Under Privileged
Society for African Safety & Development
Joint National Association of Persons with Disabilities
We care Welfare Organization Nigeria
Furthermore,
List of NGOs You Can Start in Nigeria shows how you can re-arrange these to suit your NGO name need. Just change one word or phrase here and there and you have a different name for your NGO.
Foundation for Rural Urban Integration
African Liberty and Hope initiative (ALHI)
African Citizens Development Foundation
Fair Trade Handicraft Foundation (FHF)
Health and Education for Development (SHED)
Majesty Literacy Foundation
Bioresources Development & Conservation Programme
Guidance & Counseling Dev. Association (GCDA)
Society for African Safety & Development
Women Aid collective (WACOL)
Make it a geopolitical one or gender sensitive one. That's how all of these came to be.
Network of Caring Women
Coalition of Human Rights Org.
Oha-na-Eze Women Empowerment Association
Rural Widows and Orphans Foundation Inc.
Foundation for Leadership & Education Development
Apiworld International
Gateway to health and Life
Center for National Unity and Representative Democracy
Gantys Aid for Widows, Orphans & Needy
African Women Initiative Against Violence & Poverty
Furthermore, make it a centre or group for an activity on humanitarian ground. Just direct your attention to a particular class of persons to attend to.
Center for Responsive Leadership and Transparency
Poverty Alleviation for the Poor Initiative
Women & Development Movement
Society for Rurual Women & Youth Development
Demonstration School for Deaf Children
Youth Enhancement Organisation
Youth Empowerment Foundation
Hope for the Village Child Foundation
Albert Caayo Foundation
In addition are:
Dev. Empowerment Society International
Relief Peace and Development Initiatives
Global Network Against Trafficking in Women and Children
People against HIV/AIDs in Barack
Teenage Girls Empowerment Centre
Association of Professional Women Accountant of Nig.
African youths International Dev. Foundation
Can you make it a family thing? Youth, child care, mother's care etc. just design one for your purpose, and you have it.
Youth Initiative for Advo. Growth & Advancement
Improved Action for Commmunity Transformation
Action Family Foundation
Child Labour & Human Trafficking Relief Initiative
International Forum for Peace in the Niger Delta
Peace and conflict Resolution Organisation
Community Development Foundation
Safinatu Buhari Foundation
List of NGOs in Nigeria can continue. In fact, you can generate one now. If you want yours to be included just contact us today to register one for you.
Benedict Ekanem Foundation
Naturework International Research Institute
Community Life Project
Global Youths Awareness and Development Initiative
Centre for Peace & Conflict Studies
Partnership Initiatives in the Niger Delta (PIND)
In addition,
Can you make it an advocacy thing? An advocacy promoting one thing or the other. Health, birth, population control, marriage etc. could be the subject matter.
CSO Consultation
Youth for Peace and Development in Niger Delta
Civil Society for HIV/AIDS in Nigeria
African Business Round Table
Civic Duties Awarness Initiatives
Poverty Alleviation Network and Self Dependence Initiative
Coalition for Change in the FPRT in Nigeria
Fantsuam Foundation
Mass medical Mission
Sir Emeka Offor Foundation. This is how to reach out to the less privileged. Get a personal foundation as an NGO today. We will help you with the start-up processes. We will do for you a winning business plan for this and then get it incorporated.
Excellent World Foundation
Communication Development Initiative (CDI)
Dave Nnabuife Inyere Foundation
John Hopkings Public Health in Nigeria Initiative
La-Shah Foundation
Furthermore,
Can you care for the elderly and the infant at the same time? That will be a good one to get into.
Senior Citizens & Elders Forum Nigeria
Association of NGOs and CSOS of Nigeria
African Development Initiative For poverty Alleviation
Liftup Care for the Needy Foundation
Support Physically Challenged
New Hope Aency
Integreated Dev. Services
Center for Economic Viability in Africa
Center for Economic Viability in Africa
Centre for Leadership Support and Social Progress (CLSSP)
202 NPC/NGO-IC/S.202/1 Integrated Development Services (IDS)
Amacks Children Develompment Organisation
Sev-an Foundation


What about an all-purpose NGO? This will help you cover a lot of ground for humanity. Try one.
Women and Children Economy Development
Global Women and Youth'S
Right to Education for Development
Mantel Hope Foundation
Federation of Nigeria Youth Cooperative
Christ Cares International Mission
Sheikh Ahmad Al-Hamaweey Islamic Foundation
Ummah Support Initiative (USI)
Women of Substance International Organization
Joint National Association of Persons with Disabilities
Women, Youth and Children Upliftment Foundation
Furthermore,
Youth Empowerment and Community aids free Initiative
Committee For The Support Of The Dignity Of Women
Girls Power Initiative
Great Women Multipurpose Co-Operative Society
Lift Above Poverty Organization
Young Girls Foundation
Gender Care Initiative (GCI)
Emmanuel Children Foundation
In addition,
What about projecting a public project? This will help you to be relevant in the society. Patriotic Citizen Initiatives could be one of such.
Women's Consortium of Nigeria (WOCON)
The Real Woman Foundation
Women Trafficking and Child Labour Eradication
Save the Child Initiative
Women's Consortium of Nigeria
Ebunoluwa Foundation
Project Alert
International Reproduction Rights Research Action Group
Women of Light Foundation (WOLF)
Get more here;
Child Rights Brigade International
Any faith-based NGOs? These are good for all.
Society for the Empowerment of Young Persons
Life Helpers Initiative
Network for Justice and Democracy (NGO)
Rehoboth Homes and Skills Acquisition Centre
Patriotic Citizen Initiatives
CONCLUSION:
We have tried to make you see how to generate names for NGO suitable for your purpose. To get more NGO information on this site click HERE. If you need our help for moderating, generating a name, name search, and incorporation call +234 8034347851 or email to cfmclimited@gmail.com.
Why not help to reach other by sharing this. Our social media share buttons here will do that for you.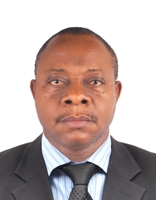 Founder/Managing Partner of Complete Full Marks Consultants Ltd. An Economist turned Chattered Accountant and Tax Practitioner with over 37 years of industrial experience.