How to Convert PLC to LTD in Nigeria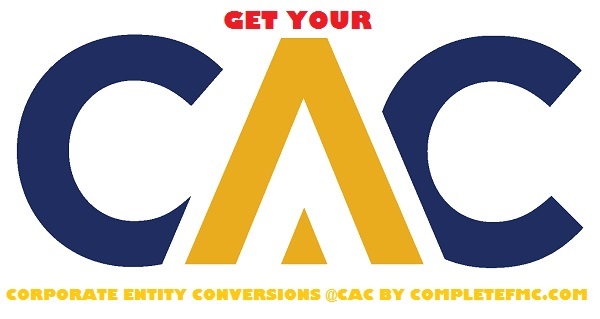 How to Convert PLC to LTD in Nigeria is a process of converting an already registered private company limited by shares to a public company limited by shares. So, whether you call it conversion or re-registration, it just means changing the status of a public company to that of a private company. Therefore, this post gives details of procedures, document requirement, fees involved, share conversions, and re-issue of certificate of incorporation. The general hints re on how to register a company in Nigeria, name availability and reservation, and then confirm or check if a company is registered in Nigeria. This post, How to Convert PLC to LTD in Nigeria, gives full details.
Companies:
Globally, companies re basically the most popular and widely used business entities. This is because the statute creating them gives schedules on how they are to be organised. So, companies are well organized in compliance with the laid down regulations. Every jurisdiction (country) has its own regulatory body. In Nigeria, for instance, Companies and Allied Matters Act (CAMA) perform this role.
How to Convert PLC to LTD in Nigeria
Part (A) of Nigeria's CAMA gives details of various kinds of companies ranging from those limited by shares, guarantee or unlimited. It also specify those that are for private or public. Therein are the following kinds of companies:
Private company limited by shares (LTD)
Public company limited by shares (PLC)
Unlimited company (UNLTD)
Company limited by guarantee (LTD/GTE)
However, companies registered as any of the above listed can later change own status to another type of company when the need arises. This is where conversion or re-registration occurs provided laid down rules and procedures under CAMA re adhered to. This means, the company can change its status without having to incorporate an entirely new company. This involves following appropriate procedure and submission of the necessary documents to the Corporate Affairs Commission (CAC). At documentation at C.A.C the process of conversion will be completed and C.A.C will grant the entity a new certificate of incorporation which shows the new status of the company.
How to Convert PLC to LTD in Nigeria – Types of Conversion:
If you require to make the conversion the most common types are:
Conversion of private company to public company (LTD to PLC).
Re-registration of public company to private company (PLC to LTD).
Re-registration of private company limited by shares to an unlimited (LTD to UNLTD).
The conversion of an unlimited company to private company limited by shares (UNLTD to LTD).
Conversion of public company to private (PLC – LTD):
In our previous article, we had dealt with the conversion of a private limited liability company to a public limited liability company. You may wish to click here for that.  However, in this article, we shall be dealing on how to re-convert a public limited liability company to a private limited liability company. If you need to consult us on this, please call +234 8034347851 or email cfmclimited@gmail.com.
As a matter of fact, a company previously registered as a public company limited by shares can convert or re-register as private company limited by shares. Just do the following:
Pass a specific resolution
Let it be signed by the director and secretary
Submit same to CAC
With other accompanying documents: an altered Memorandum and Articles of Association. Alteration is to bring their provisions in conformity with that of a private company. This procedure is laid out in section 53 of CAMA.
How to Convert PLC to LTD in Nigeria – Procedural steps:  
These are make-ready processes for this conversion.
There must be a board resolution proposing the conversion and re-registration.
Then, a special resolution by the General Meeting authorizing this re-registration detailing the intention of conversion.  This must be circulated to the members.
There could be a challenge to this. So wait for 28 days of passing the resolution for any application challenging the resolution at the Federal High Court.
Checklists of documents to be submitted to CAC:
If after 15 days after the end of the 28 days, there are no challenges, then go ahead to re-register the company. Therefore, deliver to the CAC;
 The application form, for re-registration with the name availability check and reservation (form CAC 1);
Duly approved form accompanied with evidence of filing of Annual Returns to date and original receipt of payment of prescribed fees.
Court Cancellation Order:
On the other hand, if within the 28 days an application is made for the cancellation and the court cancels the resolution, you will also within 15 days of the court order, deliver to CAC a printed copy of the resolution and the Certified True Copy (CTC) of the court order.
However, the application for the cancellation within the 28 days may be withdrawn or the court may reject the application thereby confirming the resolution. If this happens, to continue with the conversion, deliver the court judgement to CAC within 15 days of the court order or period directed by the court, with the following documents:
Printed copy of the resolution
CTC (certified True Copy) of the court order
The application for re-registration
Name availability of the to be re-registered name duly approved.
Original receipt of payment of filling fees
Evidence of Annual Returns filing.
How to Convert PLC to LTD in Nigeria – New Certificate:
Overall, being satisfied with the processes, CAC issues new certificate, being a prima facie evidence of due compliance and the company's current status.
Congratulation:
In fact, congratulations. It's not easy. And it's not what you may want to do by yourself. Our fee for this service is very small. This cannot be compared with the troubles you'll go through trying to do it by yourself. In fact, what about the mistakes here and there. This is why you need our service. Contact us Here.
Prohibited re-registrations:
Now to end up, there are certain conversions that are not possible. That is to say, CAC will not allow you to do it; e.g.
An unlimited company cannot be a public company.
An unlimited company can't also be re-registered as a company limited by guarantee.
Again, a company originally registered as unlimited and later converted to limited status (LTD) can't re-register back to its original status as unlimited (UNLTD).
In addition, a private company (LTD) previously registered as an unlimited company (UNLTD) cannot re-register to another status anymore.
Also a public limited company (PLC) which re-registers to LTD and then to UNLTD, cannot re-register again. So, it can only continue with its UNLTD status.
How to Convert PLC to LTD in Nigeria
READ ALSO:
CONTACTS FOR YOUR CONVERSIONS HERE:
My dear, this is simple. Just contact us today for the name search and other processes for your company conversion. Certainly, we will take it up from there. As CAC accredited agents, we will ensure you have the best services. If you need more information on this website concerning your business incorporation click HERE.
You have to know that this, How to Convert PLC to LTD in Nigeria, is not an information you can keep to yourself alone. So, make efforts now to share it to reach your friends and colleagues. Use our social media buttons on this page to do that. In fact, if you follow us on our Facebook or tweeter handles, you will enjoy more updates from us. Thank you.