BOI Conditionality for SME Sponsored Loans
BOI Conditionality for SME Sponsored Loans include list of approved List of SME product clusters that BOI supports. Loan application form and BOI conditionality for granting loans. So, do you want a BOI loan? Do you have the prerequisite business plan? Here are the conditionalities that we work with along with our business plan to make you qualify for the intended loan. BOI Conditionality for SME Sponsored Loans is meant to prepare you for your next loan application.
The Bank of Industry Limited (BOI) is one of Nigeria's major development financing institution. It has been a flag bearer in the provision of long term financial support to various industries of the country's economy. In fact, BOI has the mandate of providing financial assistance for the establishment of large, medium and small businesses. It also supports expansion, diversification and modernization of existing enterprises and rehabilitation of ailing ones.
BOI Conditionality for SME Sponsored Loans
Furthermore, the Bank targets businesses that engage in manufacturing and processing activities. In this case, its target sub-sectors include Agro-processing, Solid Minerals, Information Technology, Oil and Gas and Creative Industry.
SME product clusters that BOI supports:
Overall, re the list of SME product clusters that BOI supports. Check the following. Then, ensure your product or service is included here before you apply.
1.Adire (Tie and Dye)/Aso Oke
2. Animal Feeds
3. Aquaculture
4. Bakery
5. Blocks and Interlocking Stones
6. Bottled Water
7. Ceramics & Tiles
8. Chemicals and Paints
9. Cosmetics/Hair Products
10. Dairy
11. Digital Printing/Multimedia Publishing
12. Doors and Window Frames
13. E-Commerce/Information & Communications Technology (ICT)
14. Fashion/Garmenting
15. Fish Smoking/Drying
16. Food processing (comprising processing of agricultural products)
17. Foundries/Metal Fabrication/3-D Printing
18. Fruit Juice
19. Furniture/Wood Processing
20. Gemstones
21. Greenhouses
22. Laundry and Dry Cleaning
23. Leather/Footwear
24. Liquefied Petroleum Gas/Compressed Natural Gas
25. Meat Processing
26. Mechatronics
27. Health Care (Medical Diagnostics)
28. Laboratory/Orthodontist/Ophthalmology/Physiotherapy)
29. Movie Production (Nollywood)
30. Plastics
31. Quick Service Restaurants
32. Quarries
33. Recycling
34. Roofing Sheets
35. Soaps and Detergents
36. Solar (off grid)
37. Technical/Vocational Schools (Offering City & Guild Certificate)
38. Theme Parks
39. Water Transportation Riverine
40. Light Manufacturing – Paper, Roofing Sheets, lube blending, Paints etc.
41. Grocery packaging
BOI Conditionality for SME Sponsored Loans – CONDITIONALITIES Apply:
These conditionalities explain what you need to do or have to apply for BOI loans.
BOI Mandate
To start with, bank of industry (BOI) targets businesses that engage in manufacturing and processing activities. In this regard, its target sub-sectors include Agro-processing, Solid Minerals, Information Technology, Oil and Gas and Creative Industry. The list of SME product clusters that BOI supports are shown above. However, if your product is not listed above and you think it should, then you have to provide information on your product for review by BOI technical team.
Entities that BOI Finances
Secondly, Bank of industry only finances enterprises or companies. It does not finance individual persons or group of persons. In addition, such companies or enterprises must be duly registered. Therefore, you will be required to provide the registration number for your Limited Liability Company or business name for an enterprise before you can proceed with your application.
Items that BOI can finance:
In addition, BOI does not finance all business items. This is because, the bank is principally set up to finance industrial equipment used in manufacturing. For instance, the Bank does not finance land and building which are expected to be financed from equity. On the other hand, you can equally access your working capital requirements from any of the ten (10) SME friendly banks that Bank of Industry partners with at Monetary Policy Rate + 6 percent.
Mode of disbursement
It's noteworthy that the bank does not disburse the loan to the borrower directly in cash. Instead, it pays the vendors and suppliers of the equipment that the loan application is for.
Financeable Amount:
Furthermore, BOI's loan support to SMEs starts from N5 million. On the other hand, loans below N5 million are provided on matching fund platform. This particular platform is operated in collaboration with various state governments and on our Bottom of the Pyramid (BOP) scheme which is operated through Micro finance Banks.
Collateral requirements:
As a matter of fact, part of the fiduciary responsibility of BOI in managing funds under its care, is that you pledge some assets to secure your loan. In addition, the Bank also accepts other forms of security subject to adequate coverage of the loan being provided. Therefore, the types of security the Bank accepts include:
Legal mortgage on a landed property. The property must be duly registered with a Certificate of Occupancy
Debenture on assets of the company
Bank Guarantee
External Guarantors with Notarized statement of Networth for loans below N10 million.
In this regard, please note that the Bank is willing to share assets previously pledged to other lenders provided the Bank's loan is adequately covered in the arrangement. In addition, the Bank is willing to accept third party collateral.
Start-up businesses:
In as much as the Bank under its general risk acceptance criteria requires a prospective borrower to have at least three years acceptable performance track record, it can also lend to start-ups at its discretion and on a case-by-case basis. A start-up would need to provide proof of cognate experience in its business area. He/she would also need to have a highly qualified management and operational team with sound management structure.
My dear, these are the things you need to reflect in your business plan. The business plan we do for our clients take care of all of these. That's why our business plan don't fail. Our business plan will address all the challenges you may be encountering in winning such an empowerment loan. As stated in the last paragraph, our business plan will define the scope of your operation, showcasing a healthy management team. In doing these, our business development experts will look into your business operations with a business plan questionnaire to ascertain your capacity to qualify for the loan.
As a matter of fact, as Chartered Accountants, we will sort out all of your tax and incorporation matters in a jiffy. Try us today.

Finally, you need to support your application with some documents.
For Micro Credit: The following documents apply.
1. Formal Letter of Application
2. Photocopy of Certificate of Registration
3. Constitution and Bye-laws of Cooperative Society (only for Cooperative Societies)
4. Business Plan
5. Four (4) passport photographs of the Promoter (business owner)
6. Photocopy of the Current Tax Clearance Certificate of the Business Enterprise and the Promoter.
7. Photocopy of International Passport or Driver's License or National Identity Card of the Promoter.
8. Bank Statement of the Business Enterprise for a period of one (1) year (for existing business).
9. Sales record for six (6) months and operating expenses.
10. Evidence of availability of Collateral Security (e.g. landed property, Individual Guarantor, etc.).
SME & Large Enterprise:
For these level of business activities, the following documents apply.
Formal Letter of Application
Photocopies of Certificate of Incorporation and Certified True Copy of Memorandum and Articles of Association of the Company.
Photocopies of the Certified True Copy of Forms C02 and C07.
Business Plan.
Photocopy of title documents to project site (Statutory Certificate of Occupancy or Deed of Assignment).
Photocopy of Title Documents (Statutory Certificate of Occupancy or Deed of Assignment) to the Collateral Security. (This must be a landed property in an urban centre).
Approved Building Plan (If new building).
Bill of Quantities or Contractor's Estimate of Cost to be incurred on Factory Building.
Valuation Reports on Factory Building(s) (for existing projects) and property offered as Collateral Security.
BOI Conditionality for SME Sponsored Loans
Others include;
Quotations for items of plant and machinery (at least 3 quotations from different sources).
Three (3) years most recent Audited Accounts of the company (for existing company)
Three (3) years most recent Tax Clearance Certificate for the Company and two (2) Directors.
Four (4) recent passport photographs of each of the two Directors and the Company Secretary.
Evidence of appointment of a Company
Conclusion:
One of the reasons for highlighting all these information is for you to know them and to plan on how to get them. Our business development and support services will help you get those ones you don't have immediately. Call us on +234 8034347851 or email via cfmclimited@gmail.com. Thanks. Do well to share this post to reach your friends.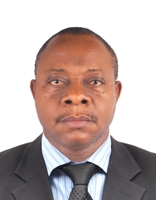 Founder/Managing Partner of Complete Full Marks Consultants Ltd. An Economist turned Chattered Accountant and Tax Practitioner with over 37 years of industrial experience.