SALES AND MARKETING STRATEGY FOR CASSAVA PROCESSING BUSINESS
SALES AND MARKETING STRATEGY FOR CASSAVA/GARRI PROCESSING BUSINESS is a relevant aspect of your Cassava/Garri Mill Business Plan. In fact, every standard cassava processing business plan must have it. In fact, if you are writing a project proposal on cassava production this is the aspect that defines the viability of your project.  Therefore, in it are the initial capital outlay projections, personnel cost, working capital estimations and so on. In fact, what you derive from this segment is what you need for your business breakeven analysis and for your projected income statement.
As a matter of fact, this post has taken time to address all of these item by item. So, do you want to start a cassava – Garri processing business in Nigeria, and does not know how to go about it? Please, this is how you will go about it. You will do well to contact us where you are having difficulties.
SALES AND MARKETING STRATEGY FOR CASSAVA PROCESSING BUSINESS
Furthermore, here is a sample sales and marketing proposal for your cassava processing business.  Just copy and paste.
Sample Sales & Marketing Proposal:
The Cassava Supply Chain:
This area defines how and where your raw inputs comes in from.
See how we addressed it here.
In addition, we are quite aware that inability to get steady supply of raw materials for processing plants causes business failure. In view of this, we decided to set up a standard commercial cassava farm to help us run at optimum capacity all year round and then maximize profits.
Considering this, our sales and marketing team will be recruited base on their vast experience in the industry. Again, they will be trained on a regular basis so as to be well equipped to meet their targets and the overall goal of the organization. In fact, we want to build a standard world – class cassava processing company that'll leverage on word of mouth advertisement from satisfied clients.
Marketing Networks:
Over and above, we've perfected our sale and marketing strategies. Firstly we are networking with agriculture merchants and companies that rely on retail processed cassava products. In summary, Completefmc Cassava Processing Co. will adopt the following strategies in marketing our processed;
Cassava products:
In fact, we will introduce our business by sending introductory letters alongside our brochure to stake holders in the retail industry,
households,
laundromat,
textile companies,
livestock farms and processing companies that rely on supply of processed cassava products.
In addition,
Advertise our business in related magazines and websites
Regularly attend related food processing expos, seminars, and business fairs et al
Leverage on the internet to promote our business
Engage in direct marketing
Encourage the use of word of mouth/referral marketing
Sources of Income
Completefmc Cassava Processing Co. is in the cassava processing line of business for the purpose of maximizing profits. This is why we have decided to explore all the available opportunities within the industry to achieve our corporate goals and objectives.
As a matter of fact, below are the sources we intend exploring to generate income for Completefmc Cassava Processing Co
Production and sale of cassava flakes and tapioca
Sale of laundry starch and animal feeds.
Production and sale of animal feeds
Production and sale of biofuel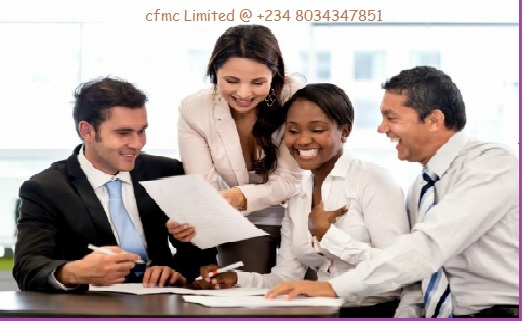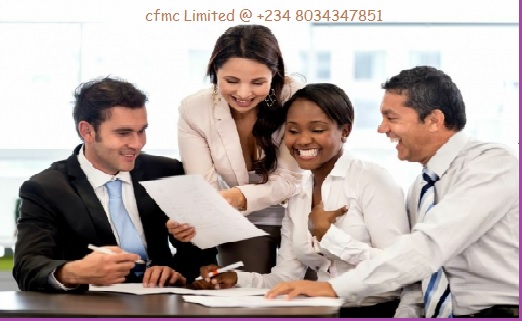 SALES AND MARKETING STRATEGY FOR CASSAVA PROCESSING BUSINESS – Sales Forecast
With the assistance of our business consultant, Complete Full Marks Consultant Limited, we were able to conduct a thorough market survey and feasibility studies. In fact, these revealed to us that sales generated by a cassava processing mills depend on the size of the mill and the product variety they produce.
Therefore, we have perfected our sales and marketing strategies and now set to hit the ground running. In fact, we re quite optimistic that we will meet or even surpass our set sales target of generating enough income and build the business from survival to sustainability.
Furthermore, 0ur critical examination of the cassava processing business  show us a high rate of survival in the industry. Therefore, we have been able to come up with the following sales forecast.
First Fiscal Year: N20,000,000
Second Fiscal Year-: N34,000,000
Third Fiscal Year-: N50,000,000
This our projection is based on:
what is obtainable in the industry and
that there won't be any major economic meltdown that can impact negatively on household spending,
No bad weather cum natural disasters,
And no  unfavourable government policies.
SALES AND MARKETING STRATEGY FOR CASSAVA PROCESSING BUSINESS – Pricing Strategy
Furthermore, we have evolved a winning pricing strategy to drive the business. Our pricing strategy is in fact structured to enable us put in place proactive measures for taking care of would be unfavourable climatic conditions and other natural disasters that could affect farmers' crop yield.
In addition, our storage facilities will enable us maintain a competitive price in the market. We are quite aware that one of the easiest means of penetrating the market and acquiring loads of customers for all our processed cassava products is to sell them at competitive prices.
Payment Options:
Consequently, the payment policy adopted by Completefmc Cassava Processing Co. is all inclusive. This is because we re aware that different customers prefer different suitable payment options. We will ensure that we abide by the financial rules and regulation of our country.
Below are the payment options that Completefmc Cassava Processing Co. will make available to her clients;
Payment via:
Bank transfer
Cash payment
Online bank transfer
Bank cheque
Point of Sale Machines (POS Machines)
Mobile money transfer
Bank draft payment
To support seamless operation of the above payment media, we have chosen banking platforms that will enable our clients make payment without any stress on their part. In addition, our bank account numbers will be made available on our website and promotional materials.
SALES AND MARKETING STRATEGY FOR CASSAVA PROCESSING BUSINESS – RELATED TEMPLATES:
Publicity and Advertising Strategy
As a matter of fact, advert and business promotion enable businesses grow beyond the corner of the street or city of operation. Therefore, we intend growing our business in this manner. So, we have perfected plans to build our brand via every available promotional means.
On the other hand, we know that it's important to create strategies that will help us boost our brand awareness. Such is to assist us create a corporate identity for our cassava processing business. Therefore, below are the platforms we will be leveraging upon to boost our cassava processing company. In this connection we will;
Place adverts on both print – newspapers and magazines – and electronic media platforms
Sponsor relevant community based marketing events
Leverage on the internet and social media platforms, Instagram, Facebook, twitter, YouTube, Google + et al to promote our processed cassava products
Install billboards in strategic locations all around our business community.
Sensitising our neighbourhood through roadshows from time to time. Distribute and place our fliers and handbills in target places.
Furthermore;
Direct users contact – laundries, livestock farms and production companies that rely on supply of processed cassava as raw materials, agriculture produce merchants and resident farmers.
Sponsor agriculture produce merchants and resident farmers' corporative societies.
Ensure we list our company in local directories
Use our company official website and employ strategies that will help us pull traffic to the site.
Mandate all our staff members to wear our branded shirts and
Brand all our vehicles and trucks with our company logo
Financial Projections and Costing:
Our financial projections and costing analysis is done with the help of our business consultant – Complete Full Marks Consultants Limited. As a firm of chartered accountants, they were able to use their professional knowledge in this regard. This actually revel certain key factors that serve as our guide. Such factors as the capacity of cassava processing plant installed, the product mix in production, market size and our commercial cassava farm came to play here.
The cost of tools and equipment required is somehow stable except for the imported ones being influenced by changes in foreign exchange rate. Exchange rate is one of the factors affecting our detailed cost analysis for starting this cassava processing company.
Therefore, below re some of the basic areas we will spend our start-up capital. Click here.
Let's Help You:
Our help for you ranges from providing all your business start-up supports. So, we register your business at CAC, develop your business plan, get your export licence etc. Send us emsil on cfmclimted@gmail.com or call 08034347851 for your busines information needs.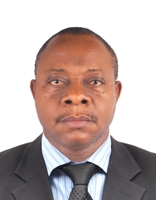 Founder/Managing Partner of Complete Full Marks Consultants Ltd. An Economist turned Chattered Accountant and Tax Practitioner with over 37 years of industrial experience.