Here re Solid Mineral Mining Challenges in Nigeria: Artisanal Small Scale Mining. This is an exposé of the challenges faced by artisanal and small-scale mining in Nigeria. Therefore, factors such as environmental, investment fund, equipment, regulatory and administrative challenges are highlighted here. The scope of these types of mining business cover those for gold mining, Zinc & Lead, sand & gravel, and many others. Coal, lignite and coke. Others are Columbite, wolframite, tantalite. Bitumen. Iron ore and Uranium.
As a matter of fact, if you are an existing miner or an intending miner, these are the challenges of solid mineral mining in Nigeria for Artisanal Small Scale Mining that you must think about for success.
Solid Mineral Mining Challenges in Nigeria: Artisanal Small Scale Mining.
Now, before you continue, we present to you an opportunity of owning your own mining business. You have to understand that the price of crude oil, the main stay of Nigeria's economy, is no longer reliable. So, contact us for your mining business incorporation @ CAC, Mining license from mining cadastral office, export/import license, other statutory certificates plus your mining Business plan and investment proposals. The business plan highlight on the following challenges will make your mining business as a lucrative one. Contact us on +234 8034347851 or cfmclimited@gmail.com.
Poor Pricing:
As Artisanal miners you are always at a great disadvantage during sales negotiations. This is because you lack information on mineral and metal prices. Many of you are either not literate or not exposed to standard per quantity price. This is why all you labour for is just to put food on your table. While the opportunists, exposed individuals and firms feed fat on your sweat. In fact, this is why your mining business don't grow like any other business. You can change the narrative by contacting us.
Health and Safety Matters:
Mining is a risky job. That is why health and safety of personnel matter. This is even for workers employed and trained by formal large-scale companies and artisanal miners. In fact, it becomes even more deadly with Artisanal, small and medium scale (ASM) miners. Those of you in this group work with basic tools and no safety equipment in very dangerous environments. For instance, most ASM excavation pits typically have poor ventilation. As you know, this increases the chance of methane or coal dust explosions. Again, is lack of support structures to prevent unexpected collapse.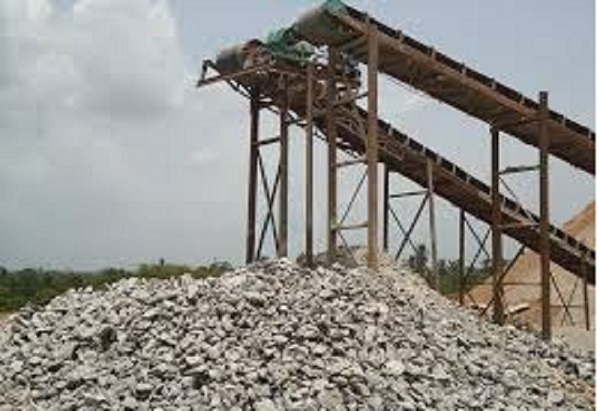 In addition are dangers that exist at the bottom of an unsafe pit. Then are the improper use of chemicals and burning for the extraction of metals. These all constitute great endanger to miners and communities' health. Mercury could cause irreparable damage to the nervous system and death. If you remember, over 400 children died in 2012 in northern Nigeria due to lead poisoning.
Environmental Degradation:
Another challenge is environmental degradation. As a matter of fact, the use of toxic chemicals in the processing of metals, not only endanger the health of miners but contribute greatly to irreversible and widespread environmental damage. ASM informal techniques oftentimes result in the build-up of silt and dumping of effluent in rivers. Again, inadequate mine closures can lead to acid rock drainage. This could further pollute local water sources. As a matter of fact, toxicity from ASM techniques can contaminate and destroy entire ecosystems.
Inadequate Capacity @ Solid Mineral Mining Challenges in Nigeria: Artisanal Small Scale Mining.
Most ASM are subsistent miners. These miners almost always work independently. No collaboration to build synergy. In fact, they use own informal resources during extraction process. This is because they lack proper equipment to increase their productivity.
Low Productivity.
In fact, the narrative in the last paragraph is the reason for low productivity for most ASM activities. No modern tools for large and deeper mining activities. Therefore, the outputs are just very little.
Solid Mineral Mining Challenges in Nigeria: Artisanal Small Scale Mining – Informality as a Challenge:
In fact, ASM is an informal economic activity. This is because most small-scale miners work without permits and legal mining titles. This has presented itself as a limit to certain business legal involvements. As a matter of fact, informality limits miners' ability to settle disputes, file grievances, or access financial and government services. Again, this same mode of operation also exposes them to risk of human rights abuses by miner's security personnel or local police.
Furthermore, are these?
As a matter of fact, I would want you to go through this part too. This part may mean different thing to you, but I want you to see the issues raised here as some of the challenges you face in Solid Mineral Mining in Nigeria: Artisanal Small Scale Mining.
How does the mining sector contribute to the economy?
These are benefits which should accrue from mining business, but which are not. I classify them as some of the challenges, you must strive to meet.
Generating employment and income. Providing the raw materials essential to every sector of the economy. Minerals mining should help in stimulating economic growth. This is not so in Nigeria.
Now, let's list out the economic benefits of mining for you to see.
Mining business should;
Provide livelihood to local communities.
Generate income for local government
Furthrmore, promote a more efficient use of energy thereby saving people money.
Promote environmental wellbeing through rehabilitation programs
In general, mining industry should stimulate economic growth. This it could do by creating high-paying jobs by supporting more than a million jobs, and providing the raw materials essential to every sector of our economy.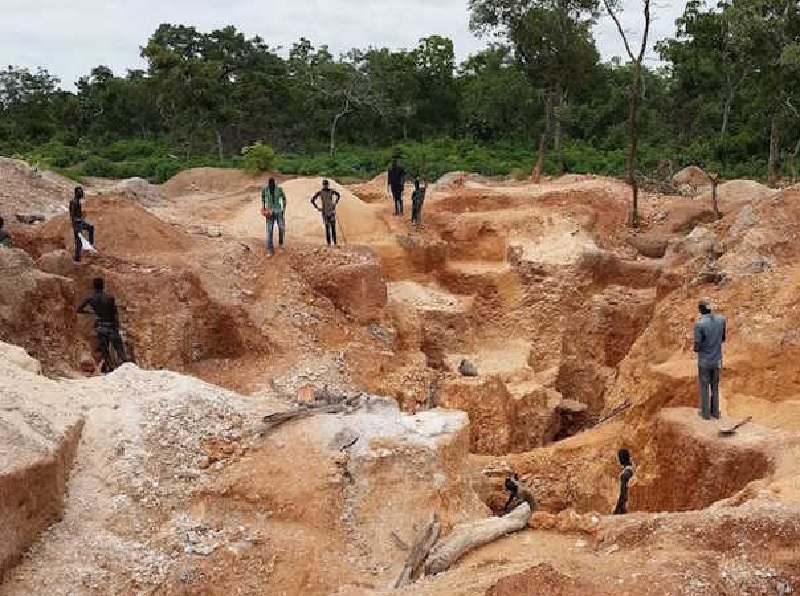 In fact, a lot need to be done to convert ASM miners into contributors to sustainable economic development. There is need to adopt a cooperative approach by large-scale mining companies, government, and civil societies to achieve this.
As a matter of fact, the Nigerian mining sub-sector has been grappling with so many challenges since the 1970s. This is majorly caused by a near total neglect of the entire sector by successive governments. But dependence on the crude oil is now diminishing. Therefore, the present government is putting in place an agenda aimed at transforming the sector to restore its glory of about three decades ago.
NOW READ ALSO:
Solid Mineral Mining Challenges in Nigeria: Artisanal Small Scale Mining. – Be Part of the new Agenda:
In fact, if you must benefit from this new administration agenda on mining business in Nigeria, you must have a mining platform on the ground. This is what we can do for you. We will help you have this platform in place quickly. So, contact us for these other challenges that boarder on institutional regulations. We will help you out with;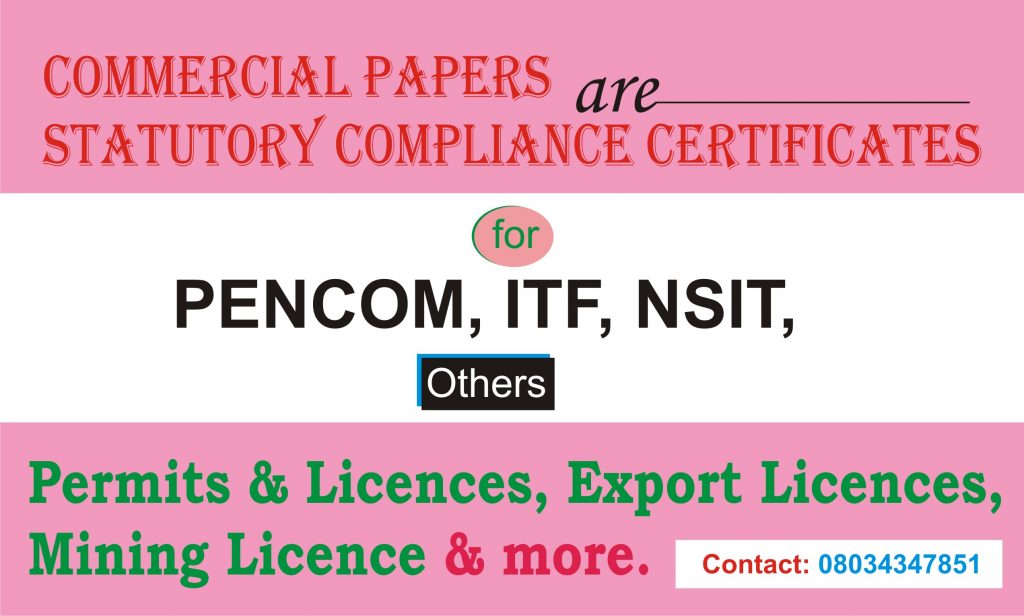 Business incorporation at CAC – Register your business here
Mining license
Mining Business plan
Tax management
Statutory annual returns
Business consultancy services etc.
Our Contacts:
Contact us on +234 8034347851 and cfmclimited@gmail.com.
Share for us:
This is an opportunity to reach a friend. Click any of our social media buttons here to share this article. Like us to follow us on our Facebook page. Thanks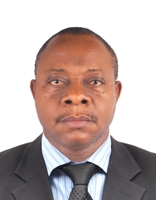 Founder/Managing Partner of Complete Full Marks Consultants Ltd. An Economist turned Chattered Accountant and Tax Practitioner with over 37 years of industrial experience.