This is how to Get Your Quarry Lease  Here in Nigeria. In fact, these are  Quarry Lease  Requirements in Nigeria. So,   Get Your Quarry Lease Here in Nigeria for  quarry business in Nigeria and for Nigeria quarry market. Get also list of quarry companies in Nigeria, list of quarries in Nigeria and granite quarry in Nigeria Others include, Quarry Lease  Requirements in Nigeria, How To Invest In Quarry Business, How To Invest In Quarry Business In Nigeria and how to get granite quarry lease Nigeria.
As a matter of fact, Quarry business is one that could be said to be composite. Quarry license covers your sand, gravel, granite, stone and other related solid minerals. In this post are all relevant information for all of these. The quarry license we will get for you will enable you carry all of these at the same time without having to apply for an additional license for extra mineral.
Get Your Quarry Lease  Here in Nigeria  /  Quarry Lease  Requirements in Nigeria
CONDITIONS FOR QUARRY LEASE  IN NIGERIA
 This is a  mining right to corporate bodies, individuals, group of individuals, constructions companies and the like. It's a license for all quarriable minerals suc as asbestos, china clay, gypsum, mables,limestone, sand, stone, laterite, gravel etc.
You must show full legal and economic capacity for this  job. This right is given to you to mine such a solid mineral as indicated in your permit, within an area not exceeding 5 square kilometres.
You have 5 years to prove/satisfy your quest for such solid mineral in this location. After this first  5 years,  you could still continue to renew your license as much as you are in business of mining in this location every 4 years.

Quarry Lease  Requirements in Nigeria
 MINING CONDITIONS IN NIGERIA
There is need that you are aware of these other conditions prevalent in mining business in Nigeria.
(1) There are conditions for:
• Transfer of Titles
• Renewal of Titles
• Revocation of Titles
• Suspension of Titles
• Surrender of Titles.
(2) Protection of Host Communities
You must take care of the following:
• Adequate compensation for economic tries, land, crops etc.
• Respect for sacred areas, trees, etc. which are objects of veneration,
• Guidelines on the use of explosives
• Comprehensive environmental impact assessment through Mines Environmental Compliance Department, including plans for mine closure.
• Community development agreements must be in place
(3) Individual and separate licenses:
Every individual solid mineral must be covered by a separate license, but Quarry mining license covers all related quariable solid materials.
Quarry Lease  Requirements in Nigeria
QUARRY  LICENSE   APPLICATION PROCEDURE
• Duly completed application forms
• Pre-Feasibility Report (with COMEG seal & signature)
• Evidence of Financial capabilities
• Evidence  of Technical competence Person(s),
• Work plan
• Irrevocable Consent from land owner(s)/land Occupier(s),
• Attestation of no conviction of criminal offence under the Act (section 53 of the NMMA, 2007)
• Certified True Copy of Certificate of Incorporation
• Evidence of payment of processing fees
• Indicate particular Minerals to be Exploited
• Area specified to be surveyed in accordance with Coordination (Survey plan to be submitted)
(2) Our Professional Approach:
This is where we come in with our professional might  to help you. Under normal circumstances you should be providing all the information, documents and meeting all the conditions listed above, yet, you would, but we will help you. Call us today for the basic things you can afford. We will do the others for you. Just let us have the following:
• Your personal data
• Your company registration certificate – where applicable
• Evidence of agreement with the host communities
• Location of your site
• Type of mineral to mine
Contact us if you have need of us., via,
e-mail: cfmclimited@gmail.com
Phone: +234 8034347851, +234 8097900795
Website: www.completefmc.com
In this post, Get Your Quarry Lease  Here in Nigeria  /  Quarry Lease  Requirements in Nigeria, we define quarry as a pit or land surface from which dimension stone, riprap, sand, gravel, rock, construction aggregate,  or slate is  being excavated from the ground. It's also an open-pit mine from which minerals are extracted.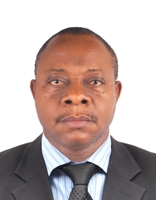 Founder/Managing Partner of Complete Full Marks Consultants Ltd. An Economist turned Chattered Accountant and Tax Practitioner with over 37 years of industrial experience.