A lucrative Mining Quarry Business Plan with Feasibility Study for Sand Gravel Clay Mining for Nigerians. That is, a profitable venture business plan for sand, gravel, clay and rock quarry. This plan also covers how to buy a rock quarry and how to start a gravel hauling business. So, do you want to start Mining Quarry Business for Sand, Gravel or Clay in Nigeria? And, do you need a Mining Quarry Business Plan for Sand, Gravel and Clay with feasibility Analysis? Here it is. In fact, here are detailed Mining Quarry Business Plan for Sand Gravel Clay business proposal for start-ups. So, if your question is, how do I start a mining quarry business in Nigeria? Here are the answers.
A profitable venture business plan for sand, gravel, clay and rock quarry
As a matter of fact, this is a Sample Mining Quarry Business Plan: Sand Gravel Clay suitable for Nigerian miners. It is a viability study designed for Mining Quarry Business Plan: Sand Gravel Clay business in Nigeria. In fact, it covers how to start the mining quarry business in Nigeria. A Mining Quarry Business for Sand, Gravel and Clay involves all mining process to mine and process solid minerals for export, local dealers and for end user.
As a matter of fact, players in the sand, clay and gravel mining industry are basically involved in mining and quarrying sand and gravel, along with clay, ceramic and refractory minerals. Industry processes may include the beneficiation of these minerals. That is, adding value by washing, screening and otherwise preparing the mined sand, gravel and clay for marketing and other usages.
Who needs this business Plan?
In fact, Mining Quarry Business is lucrative. However it requires some reasonable capital to start. It also require approval from the regulating body, Mining cadastral office that issues mining licenses and monitors mining activities.
The Sand and Gravel Mining industry processes sand and gravel used for construction aggregates. Other usages are for industrial applications such as road building, landscaping, snow and ice control and petroleum extraction. In addition, the industry also undertakes the extraction and primary processing of clay and refractory products for use in downstream manufacturing applications.
Aspiring Enrepreneurs:
Any aspiring entrepreneur that is considering starting a sand and gravel mining business whether on a small scale or in a large scale should ensure that he or she, obtains all the necessary permits from the relevant local, state and federal government office. In fact, what we mean is that all involved in this process needs this business plan.
In fact, this business plan is needed to articulate the cost of establishment a Mining Quarry Business. So, the entire solid mineral industry comprising of businesses that mine and manage the distribution systems need this business plan. Therefore, companies involved in Mining Quarry Business marketing that buys directly from the miners or depots and sell to a distribution system need this plan template. In fact, solid mineral brokers or agents that arrange for sand, clay and gravel to be sold via distribution systems operated by other companies also, need this business plan.
Strategic Planning:
Furthermore, Mining Quarry Business Plan with Feasibility Study for Sand Gravel Clay Mining for Nigerians requires a lot of strategic planning to start. You can see that it's a highly composite business plan. Therefore, this is an opportunity to inform you that to get this properly done you will need some business development services from us, Complete Full Marks Consultants (CFMC) Limited that is to ensure that CFMC Limited backs you up with professional business consulting services. No matter the scope of your operation, you need our professional support.
Highlights of the Business Plan:
Furthermore, this business plan is designed to feature certain peculiar business plan elements to solid mineral industry. Therefore, the highlights of this business plan includes peculiar SWOT Appraisal. Added are feasibility analysis necessary to generating unit cost of production and turnover volumes. The industry analysis is the other highlight. In fact, the variety of product and market segmentations are the other peculiar concepts that are well defined in this business plan. In fact, follow us to see how these are reflected in the business plan.
The Executive Summary Of Mining Quarry Business Plan with Feasibility Study for Sand Gravel Clay Mining
This business plan is for Complete Mining Quarry Ltd. Complete Mining Quarry Ltd. is a legally registered company in Nigeria. It has 5 quarry sand mining license for 5 different mining sites. It has its head office in Uyo, Akwa Ibom State.
An Overview
This is a 5-year business forecast for Mining Quarry in Nigeria. The feasibility analysis reveals that Complete Mining Quarry Ltd. will be generating a total turnover of N280,000,000.00 annually from the first year of operation. Therefore, based on our 25% gross margin target, this gives a total gross profit of N70,000,000.00 and 15% net margin of N42,000.000.00.
Ownership Profile
Complete Mining Quarry Ltd. is incorporated in Nigeria in 2004 by a group of young entrepreneurs. It however started operation in 2016 after obtaining her mining license from Mining Cadastral office, Abuja.
Our Competition
This is a start-up business. Venturing into sand, gravel and clay quarry excavating business is a big challenge. This is because, this industry is already saturated with big players. In fact, many constructions companies in Nigeria mine their own gravels, sand and clays for their construction uses. Therefore, the influence of these multinational companies in this business is a big challenge. However, our research shows that these big players only produce for their own usage only. Therefore, they are unable to meet up with the demand from domestic and industrial sector of the economy. In fact, the micro sector of the economy is not adequately catered for. More so are the cottage industries and homesteads that are in the rural communities. Therefore, our major clientele is going to come from this section of Nigeria's economy. In fact, this is why this Complete Mining Quarry Ltd. quarry is situated in Uyo. In fact, our expansion programme will see us opening more mining outlet in other parts of Akwa Ibom State.
Competitive Advantage
In the light of the above, we are going to leverage on five main competitive advantages. These are:
Quality products.
Our customer base – Micro, cottage industry and domestic base.
Quantity Availability all-year-round – availability of volumes demanded
A highly creative, customer centric and proactive mining and distributive approach
Lastly is to improve our workforce welfare.
The business Objectives
The objectives for Complete Mining Quarry Ltd. are to:
Have our products and services in most micro and cottage business outfits within our operating environment.
Cover major towns and villages in Akwa Ibom state – This is to reach about 60% of our target market.
Sustain gross profit margins at 25%, and 15% net profit margin.
Develop a sustainable Solid mineral company that survives on its own cash flow.
Our Goals:
In the light of the above, our goals include;
Becoming a leading Solid mining company in the environment of our operations within our first three years of operation
Expanding our company operations to cover all parts of Akwa Ibom state, Nigeria.
Our Visions:
Furthermore, the vision for Complete Mining Quarry Ltd. is to;
Become the biggest Solid mining company in Akwa Ibom State.
In this connection, our vision as a sand and gravel mining company is to engage in the distribution of sand and gravel etc. across major construction sites in Akwa Ibom States of Nigeria.
Management Team:
Complete Mining Quarry Ltd. parades a formidable management team of experienced managers. The ownership of Complete Mining Quarry Ltd. is made up of young talented and skilled artisans who have a number of years of industry experience having worked for some of the Multi-national companies at one time or the other.
As a matter of fact, to beef up our workforce capacity, we have decided to hire qualified and competent hands to occupy the following positions at Complete Mining Quarry Ltd.;
Chief Executive Officer (CEO)
Quality Assurance Manager (Asst. CEO)
Human Resources and Admin Director
Sales and Marketing Officer
Accountants/Cashiers
Quarry machine operators
Sand and Gravel Mining Casual Workers
Tipper Drivers
Customer Service Executives
Security officers.
SWOT Appraisal
As a way forward, we engaged a management consultant to do this. We are happy to state that our consultants, Complete Full Marks Consultants Limited, have been able to appraise our internal and external environments to determine how much strength, weakness, opportunity and threat to our existence posed by these factors.
Our Strength & Weakness
Our consultants highlighted the fact that in the meantime, we have the latest state of the art mining equipment and trucks. These have positioned us to meet the demand of our clients. Meaning that our present capacity is capable of meeting whatever demand. In fact, even if the demand tripled over night or if we have a massive order to meet on emergency need, we are ready.
Furthermore, one other particular factor dictated is that internal economies of scale shall be reached within the next 3 years of operation. In the light of this, we will be able to generate the lowest per unit cost of production. As at now, our present scale of operation is very efficient looking at our breakeven curve. In the light of these, the large market anticipated in Akwa Ibom state, will foster high turnover which will keep us above the weaknesses and the threats identified.
Another factor we count on is the background of our Chief Executive Office. He has a robust experience in the industry and also a pretty good academic qualification to manage Complete Mining Quarry Ltd.
Opportunities
On the other hand, the opportunities available to us are unlimited. There are loads of construction sites in and around Akwa Ibom State. In fact, a marketing strategy to push our products to them is already perfected.
Threats
Considering the business threat, the fact is that we are setting up a sand and gravel mining company in a town with other sand and gravel mining businesses. This might pose a challenge for us in breaking into the already saturated market in Akwo Ibom State.
That means, the threat that is likely going to confront us is the fact that we are competing with already established sand and gravel mining companies. And the fact that there are also going to be other incoming entrepreneurs who are likely going to launch similar businesses within the location of our business. These will also compete with us for the available market. Another threat that we are likely going to face is unfavourable government policies and economic downturn.
Our Product For Mining Quarry Business Plan with Feasibility Study for Sand Gravel Clay Mining
As a matter of fact, our products are going to be generally centred on sand, gravel, clay and rock mining. Then, their supplies and distribution. Because our clientele is going to be those of the large number of micro industries, homesteads and cottage industries, our products are to be distributed to cater for all spare of our clientele.
Our products will generally include the following:
Construction sand mining
Gravel mining
Silica or industrial sand mining
Abrasive-sand mining
Ball-clay mining
Bentonite mining
Common clay mining
Fuller's earth mining
Feldspar mining
Our Target Market:
In fact, we are in business to engage in the mining and supply of construction sand and gravel. Others are industrial sand and gravel. Then are common clay and other products to the following organizations;
Building and construction companies
Road construction companies
Household building sites
Cement production plants
Blocks moulding companies
Community building projects
Government Projects, and
Professional's practice sites
The Contributions of our Products and Services to the economy are;
Creating employment opportunities – over 200 workers will be employed in the next 3 years.
Our activities will also create business opportunities for the population who will be involved in one way or the other in the distributive value chain of our products.
These will generate income for the participating members of the public – a boost to the economy GDP, which give rise to
Improved lifestyle in our communities operations, which leads to
Improved wellbeing of the populace
In addition, are all-year-round availability of gravels, sand etc. – there will be no artificial scarcity to be created.
Our capacity to deliver across Akwa Ibom saves cost in building.
What we bring into the business
As you can notice from above, we bring into the industry in Akwa Ibom State;
Good business knowledge, skill and practical experience in the solid mineral mining sector
The capacity to consistently deliver quality solid mineral products.
Market watch – this is for a good understanding of the market trends to avoid scarcity.
Finally, our staff bring modern online operational and technical skills.
The Financial Plan for Mining Quarry Business Plan with Feasibility Study for Sand Gravel Clay Mining
Furthermore, the materials and equipment required for Solid mineral business in Nigeria include mining trucks, office building, truck maintenance tools, company vehicles, weighing and measuring tools. Others include mining license, excavating, stone crushing and selection machines.
This section take into account that the industry also has a high working capital requirement. This is because operators require sufficient capital to survive during periods of low prices. At this period revenue may temporarily be insufficient to cover costs.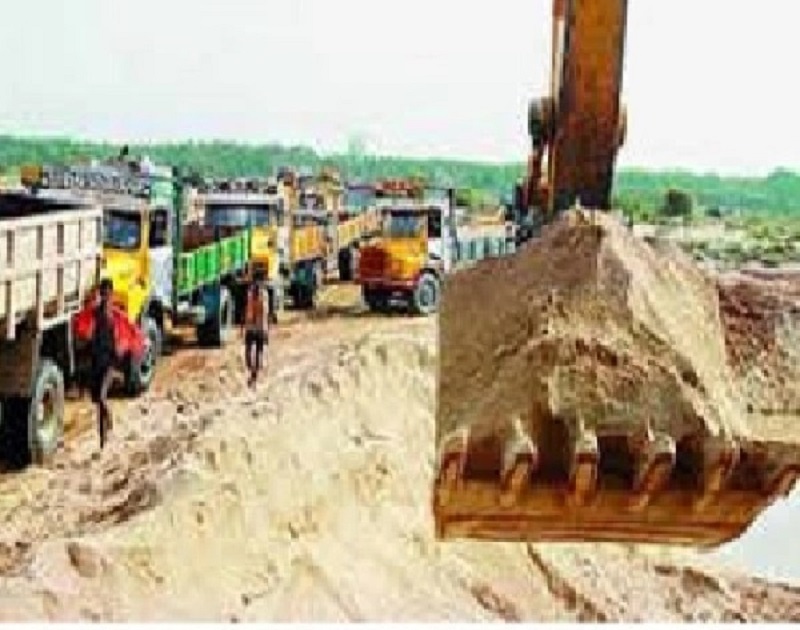 As a matter of fact, the analysis of these are in this business plan. The financial analysis segment details all of these. Therefore, included are estimates on capital funding and assets requirement. Then are, turnover and income statement forecast for the period under plan. The cash flow analysis is structured for the first three years of operation.
In conclusion:
Furthermore, we want you to understand that whether existing or intending business, you will need this business plan format when you make applications for government and non – government business capital grants. In addition, this format is also suitable for bank loan applications and for inviting investors. In fact, when you are writing your investment proposals or concept notes for business loan grant and start – up competitions, this must be handy. Again, this is the format of business plan required for dealership approval by the regulatory bodies in Nigeria. If you have any challenges, please, contact us.
Milestone:
Use this check list to assess your readiness so far. Mark as completed, in progress or date to commence the process.
Business Name Availability Check
Business Registration
Opening of Corporate Bank Accounts
Securing Point of Sales (POS) Machines
Opening Mobile Money Accounts
Opening Online Payment Platforms
Application and Obtaining Tax Payer's ID
Application for business license and permit
Purchase of Insurance for the Business
Leasing of a facility and renovating the facility as well
Conducting Feasibility Studies
Generating capital from family members
Invitation for Investors
Furthermore;
Applications for Loan from the bank
Writing of Business Plan
Drafting of Employee's Handbook
Drafting of Contract Documents and other relevant Legal Documents
Design of The Company's Logo
Printing of Promotional Materials
Recruitment of employees
Purchase of the needed stone quarry machines and equipment, furniture, racks, shelves, computers, electronic appliances, office appliances and CCTV
Creating Official Website for the Company
Creating Awareness for the business both online and around the community
Health and Safety and Fire Safety Arrangement (License)
Opening party planning
Establishing business relationship with construction companies, contractors and other stakeholders in the construction cum building industry
Purchase of tippers and delivery trucks
READ ALSO:
The Final Copy for Mining Quarry Business Plan with Feasibility Study for Sand Gravel Clay Mining
Furthermore, be informed that this business plan's final copy is always available. You can always have them on request at minimal cost. Therefore, to ascertain the cost of establishing a lucrative Mining Quarry Business Plan with Feasibility Study for Sand Gravel Clay Mining for Nigerians you need it. In fact, if you must win the loan application or attract investors, you need this part of the business plan. This is where we generate the parameters that determine if you are capable of winning the loan application or attract the investor.
Finally, I wish to let you know that Complete Full Marks Consultants (CFMC) Limited is a firm of Chartered Accountants, Auditors, Taxation and Management Consultants. In fact, our professional expertise is always brought to bear in our business plan development. In addition, our several years of industry experience speaks for us. Therefore, we can assist you will all the business support services you desire.
Our Contacts:
Call us on +234 8034347851 or email us via cfmclimited@gmail.com
And now, if you enjoyed this, please help us share to reach your contacts. Thanks for doing that.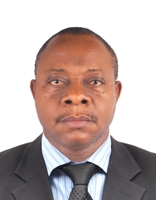 Founder/Managing Partner of Complete Full Marks Consultants Ltd. An Economist turned Chattered Accountant and Tax Practitioner with over 37 years of industrial experience.