This is COVID-19 CBN Intervention Fund Application Form. It's a platform of how to apply for the loan. In fact, it's a breakdown of the loan requirements, loan portal and application forms and loan models. So, this is how to apply for CBN N50bn COVID-19 Support Loan for Households and Businesses. It is a federal government palliative measure to reduce the impact of COVID-19 pandemic on businesses in Nigeria. As a matter of fact, the Federal government of Nigeria through the Central Bank of Nigeria (CBN) have introduced COVID-19 support loans for Households, SMEs and MSMEs. Just rad on for the application form.
Furthermore, the COVID-19 Support fund will be distributed by NIRSAL Microfinance Bank. This loan comes with an Interest rate 5% P.A. (all-inclusive) up to 28th February 2021 and thereafter, the interest will revert to 9% P.A. (all-inclusive) as from 1st March 2021.
The Application Form:
A well written application form shall be submitted to NIRSAL Microfinance Bank following the under listed guidelines.
ELIGIBILITY HOUSEHOLDS:
To start with, for your household to benefit, you must provide verifiable evidence of livelihood adversely impacted by COVID-19. For this to be acceptable you must also agree to allow NIRSAL Microfinance Bank (NMFB) to assess your household financial records. Your household has a maximum of N3,000,000.00 to access. Therefore, you are required to present the following:
Loan application letter
And, duly completed application form
Duly executed Guarantor form
A valid means of ID (national ID, driver's license, voter's card or international passport)
A Current utility bill
2 recent passport-size photographs
You BVN
COVID-19 CBN Intervention Fund Application Form – ENTERPRISES:
For MSMEs which must be incorporated enterprises, the following conditions apply.
(1) Mini SME – funding is between N3m – N10m
(2) SME larger than NO.1 above, the funding is between N10.1m and N25m.
The meaning here is that your business must have been in existence before the advent of COVID-19. Therefore, such eligible enterprise must present their business records. That is to say, show verifiable evidence of business activities adversely affected as a result of the COVID-19 pandemic.
In this regard, the Bank assesses the capacity of the applicant through the business history. So, if you are presenting an enterprise, you are equally required to present a Loan application letter attaching the following:
Duly completed application form
Duly executed Guarantor form
A valid means of ID (National ID, Driver's License, Voter's Card or International passport)
Current utility bill
2 recent passport-size photographs
BVN
Your business plan
And enterprise financial records – where applicable.
The thrust of the matter here is that your business plan will speak for you. So, I advise you get a professional business plan writer to do this for you. This business plan will contain the history of your business so far and future projections. Especially, where you are supposed to be if not for the COVID-19 negative effects.
The loan amount to SMEs shall be determined based on the activity of the business as indicated by the operational records. This will also show a cash-flow statement. The particular industry/segment size you find yourself will also play a part here. Since you know that, for example, a retail bread seller will not make same claim as the bakery. However, applicants in this category can get a maximum of N25,000,000.00.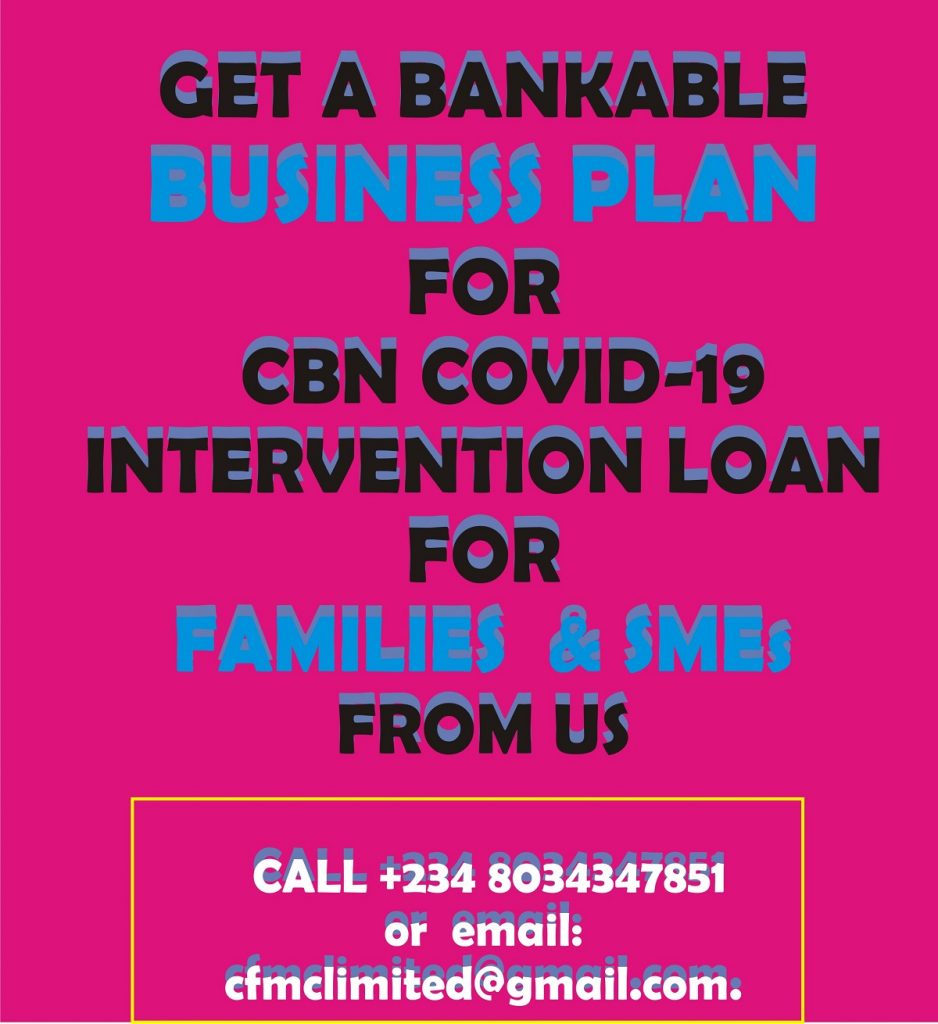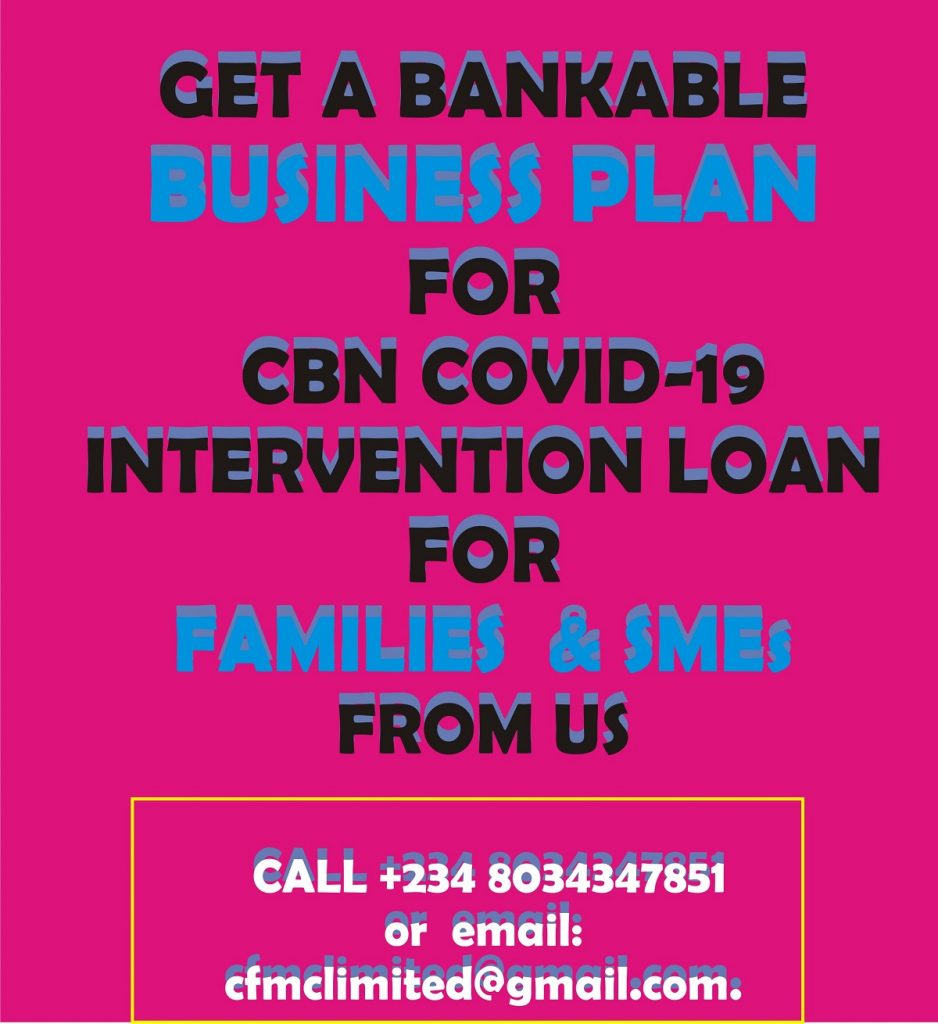 COVID-19 CBN Intervention Fund Application – RELATED TOPICS:
Now, Let Your Business Plan Speak for You:
Yes! Finally, we would make your business plan speak for you. We will also get for you all required documents, if you don't have them now.  In fact, this is where we come in to help you out. Complete Full Marks Consultants Limited will get you started with the following.
Business Information
Business Start-up guide/manual
Incorporation Documentation @ CAC
Import Export license if required
Comprehensive Business plan
Tax management Services
Statutory annual returns both for FIRS and CAC and others.
Business consultancy services etc. – mentorship and links with foreign and domestic supplies, middlemen and export/import forwarding agents.
Finally, if you enjoyed this post, please, help share.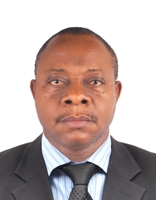 Founder/Managing Partner of Complete Full Marks Consultants Ltd. An Economist turned Chattered Accountant and Tax Practitioner with over 37 years of industrial experience.