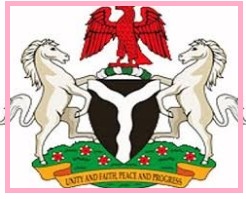 Here's Sample Business Plan for Government Grants. It's an example of business plan for government agencies. This Sample Business Plan for Government Grants helps you know how to plan for such grants. This is because government grants are given our for specific purposes. In fact, the public interest of government grants hovers around employment generation, wealth creation and social wellbeing. Therefore, your business plan for such grants must show evidence of meeting up with such particular interest. Get your Sample Business Plan for Government Grants here.
Therefore, before you begin to put any plan down, identify your organisation's financial needs and purposes. Then, research funding sources for grants, and identify granting organizations that match your business vision and goals.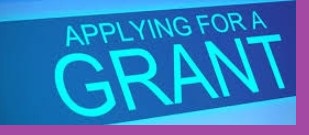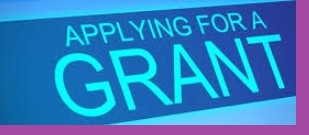 Sample Business Plan for Government Grants.
As a matter of fact, Here's Sample Business Plan for Government Grants. It highlights all grant indicators they would want to watch in your plan. Therefore, in your writing, endeavour to give your detailed entrepreneurial vision. Such must be able to describe the operational strategies of the operations of the proposed venture. Again, it must holistically present all the key elements of your business giving full details about your products and services, their costs, sales and expected social benefits.
The Executive Summary @ Sample Business Plan for Government Grants.
This business plan is for Complete Summer Management. Complete Summer Management is a youth empowerment organisation. Its aim is to train youths in certain skill. In fact, this business proposal is a highlight of what we are doing, what we are currently doing and what we intend achieving in the next three years. In the last 2 years we have been able to train 200 youths in various life support skill. Therefore, this proposal is how we intend to expand our operations and be able to train 1,000 persons per year from this year.
The cost implication is N15,000,000 and that's why we are applying for N15,000,000 from Ministry of Youth Empowerment office.
Project Overview:
Furthermore, Complete Summer Management is a none governmental organisation majoring on impacting youth lifestyle and wellbeing. Therefore, as a not for profit making organisation it considers only what benefits the society.
In addition, Complete Summer Management is duly registered with the Corporate Affairs Commission. It's also up-to date in its annual returns. Furthermore, , it has other valid certifications from relevant government regulatory bodies.
In summary, this project has been very useful to the society. For the last two years this project has managed to fund its activities with the help of few humanitarian societies around us. We have in place primary tools to pass on this training to the youth. At present our fixed capital expenses (CAPEX) is valued at N4,000,000.
Therefore, this proposal for N15,000,000 is to enable Complete Summer Management acquire more modern equipment and tools to carry on this project.
Ownership Profile:
As a matter of fact, Complete Summer Management was established in 2016 by Chief Oko Akpan. As a family project, Chief Oko Akpan and family has been funding this project 100% since inception. In fact, our Operational expenses (OPEX) amounted to N5,000,000 last year alone. This cost was entirely born by Chief Oko Akpan with the help of some other humanitarian groups around.
Complete Summer Management is a not for profit making organisation. As such, the organisation carries out its operation entirely as selfless service to humanity.
Management Team:
To say the leasr, our management team has been formidable. On our payroll are 3 graduates of Psychology and Social welfare from reputable universities in Nigeria. We also have 5 other staff members who are experts in fashion design, confectionery, furniture making and other fields of human endeavour.
Mr. Mike Akpan, the first son of our founder, Chief Oko Akpan is the chief executive officer. Therefore, he takes care of our day to day activities efficiently. He is a retired banker who is also a graduate of economics.
The Competition:
In our environment of operation, there are pockets of motherless baby's homes. In fact, there are also some few unnoticeable humanitarian organisations around too. However, these are very small unregister organisations that cannot be compared with Complete Summer Management
Our Competitive Advantage:
Our competitive advantage therefore is on the fact that we render unique services which others around us don't render. In fact, we have training tools for skill acquisitions, capable trainers and instructors. We also parade an efficient management team. In fact, the social environment we create around our facility promotes good human relationships and wellbeing.
Sample Business Plan for Government Grants. – Project Timeline:
By this three year projection, we articulate to achieve the following
Expansion of our training workshop by June 2020
Admission for 2020 first quarter training batch by last week of January 2020
Recruitment of more instructors by July 2020
Obtaining this government grant by March, 2020
Procurement of more modern skill acquisition equipment by April, 2020
furthermore,
Establishment of another outlet in Eziala town, in Imo state by September, 2021
Admission of 2020 last batch of students by September, 2020
Hosting of government regulatory agency in August 2020
Admission for 2021 first quarter training batch by last week of January 2021
Intake of first bath of students for 2022 in January 2022
Organising and hosting of our first Alumni organisation by September, 2022
READ ALSO:
The Complete Package @ Sample Business Plan for Government Grants.
In reality, this type of business plan is subjective. Therefore, it's always more than what we have here. That is why I must drop our contact here. So, if you need a similar business plan and in fact, any type of business plan, contact us on +234 34347851 or cfmclimited@gmail.com As chartered accountants we will do our best to help you register your business with CAC, and do your other start-up assignments. Do you need tax clearance certificate? Let us know immediate. Get your TIN to support your business operations. We will do all of these for you at minimal cost.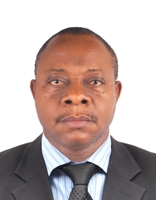 Founder/Managing Partner of Complete Full Marks Consultants Ltd. An Economist turned Chattered Accountant and Tax Practitioner with over 37 years of industrial experience.