Granite Milling Processing Business Plan is about the granite quarry business. It's also about granite supply and other quarry ancillary businesses. The supply of quarry machinery and accessories, stone granite mining, marble mining and processing, granite export, and domestic marketing.
In fact, this business plan also goes for quarry and stone-crushing gravel equipment executive business plan. This is Granite Milling Processing Business Plan
Great Value for Granite:
As a matter of fact, granite is good for constructing countertops. In fact, granite countertop prices are competitive with artificial stone. And, the price is relatively high because, as a natural product, you can't just 'make more granite'. In fact, not all natural stone is suitable for making nice solid countertops like granite. These qualities are what make granite very valuable.
Granite Milling Processing Business Plan a Mining Framework:
In continuation, the Granite Milling Processing Business Plan gives comprehensive details of both small and medium-scale granite mining businesses. This granite mining framework is valuable for mining projects and investment proposals. The fact is that this business plan is adaptable to other solid mineral business plans like those for copper, gypsum, coal, zinc, and lead. In fact, this is a formwork for how to start a mining business in Nigeria.
This plan details mining project profiles, the cost of setting up a mining business, product offering, and market segmentation. Indeed, the management profile and every aspect of the business forecasts are covered in the detailed viability analysis attached.
RELATED TOPICS:
Industry Overview for Granite Milling Processing Business Plan
Furthermore, the Nigerian mining industry is currently an active one but saturated with a lot of artisanal miners with crude implements. The fact is that Nigeria is endowed with numerous solid mineral resources like talc, iron ore, bitumen, gold, rock salt, gypsum, lead, and zinc. Others are coal, gemstones, kaolin, tantalite, bentonite and baryte. Fortunately, these are located in different parts of the country in good commercial quantities.
Ownership:
However, the constitution of Nigeria vests the ownership of solid minerals in the Federal Government of Nigeria. That means the federal government is the custodian of the land and the endowed natural resources on behalf of the citizens. In fact, for regulatory purposes, the government regulates the solid mineral industry through its Solid Mineral Development Act.
In fact, this same Act defines the title ownership. Other issues taken care of by this Act include community relationships and solid mineral tax matters. You can get more of this information from us. So, contact us for your commercial information at minimal costs. Or get our solid mineral mining e-book. A guide for solid mineral investment in Nigeria.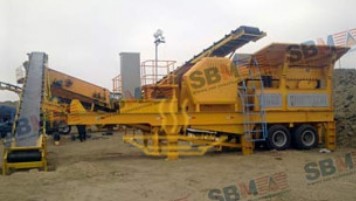 Furthermore, the Need for Foreign Investors has risen recently, too. Apparently, the government has recognized that the development of the mining sector is not as expected. It realizes that the exploration and exploitation of its mineral resources may not be met locally only. This is because there are needs for technical expertise and financial strength which foreign investors can introduce. Therefore, there are incentives to attract foreign investors.
Mining Titles: Granite Milling Processing Business Plan
On account of this, the government grants mineral titles to suitable investors to explore, mine, and market desired mineral resources.  In fact, the solid mineral cadastral office manages this. It, therefore, receives and approves applications for mineral titles and licenses. Therefore, investors can freely apply for mining titles and can own more than one title.
Mining Incentives: Granite Milling Processing Business Plan
Furthermore, mining incentives are policies to encourage all miners. The incentives include the granting of a three-year tax holiday for start-ups, which may be extended for one further period of two years. In addition, are custom duty exemptions in respect to plant, machinery, equipment, and accessories imported specifically and exclusively for mining operations.
Additionally, there is free transferability of funds through the Central Bank of Nigeria.  Again, they could retain a portion of their earned foreign exchange in a foreign exchange domiciliary account for use in acquiring spare parts and other inputs required for the mining operation. However, equipment imported must be such that would otherwise not be readily available without the use of such earnings. Read more from Granite Milling Processing Business Plan
Sector's Ancillary Business Opportunities:
Furthermore, this sector showcases other business opportunities. Such business activities as the importation and local marketing of modern mining equipment are part of it. In fact, other investment opportunities are those for modern mineral testing and quality control technologies and reagents. Other business opportunities in this sector include investments in local sales and export of crude or processed solid minerals.
The executive summary of Granite Milling Processing Business Plan follows.
Executive Summary For Granite Milling Processing Business Plan
Granite Milling Processing Business Plan is for Complete Granite Mining Company. Complete Granite Mining Company is a legally incorporated mining company based in Ojo Town of Kogi State of Nigeria. Currently, we are operating with three granite mining licenses for three different locations in Kogi State.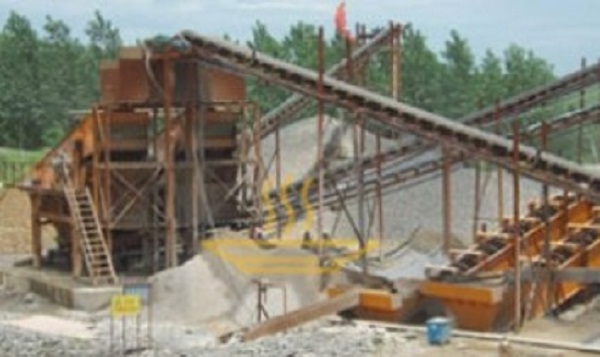 As a matter of fact, Granite Milling Processing Business Plan is our business forecast for the next three years. In fact, it is our administration and mining operation manual for the period.  Details of our company profile, products, production flow chart, our market and marketing strategies are covered in this plan. The feasibility analysis segment covers all costs of operation, marketing, and turnover forecasts.
It's therefore classified into operation (mining and processing segment) report, marketing, and administration segments. In summary, all of these are finally presented in a formal financial reporting standard formats. Our capacity to perform is displayed by the balance sheet and cash flow statement.
Vision Statement – Granite Milling Processing Business Plan
Our vision is to own a granite milling plan in 12 states of the federation in the next five years. In fact, we want to be counted among the first 5 brands of granite mining in Nigeria.
Mission Statement
Establishing a world class granite mining company in Nigeria is not easy, but that is our goal. In fact, our mission will be accomplished by the time we gain international recognition in the next 10 years.
Our Business Structure:
As a matter of fact, our organization is designed to achieve international recognition right from the onset. That is why we have in place a world-class corporate governance structure. Our scalar chain in operation runs both bottom-top and top-bottom systems depending on the command initiatives.  Our management team made of our board of directors and career professionals will ensure this is sustained. In fact, only qualified and competent employees are billed to occupy all our managerial positions.
In view of that, career professionals are to be employed to fill the following positions at Complete Granite Mining Company.
Chief Executive Officer – The Principal Director
Granite Mine Crushing Manager
Human Resources and Admin Manager
Finance Director
Furthermore, these will be supported by the following efficient employees.
Logistics Officer.
Sales and Marketing Officer
Accountants/Cashiers
Admin Officers
Granite Mining Casual Workers
Truck Drivers
Customer Service Executives
A copy of Granite Milling Processing Business Plan
OUR PRODUCT & SERVICES:
Complete Granite Mining Company is in business to make money. So, every activity is designed to ensure we maximize profits. But, this we do by letting our customers have value for their money. To achieve this we have also taken time to define our products and services for different market segments.
Therefore, our products are:
Granite of different sizes and colour – white granite, black granite, black and white, pink granite, red granite, blue granite, and green granite.
Granite ore beneficiation to enhance its efficacy
And granite ore concentrates
Granite mining Consultancy Services
THE MARKET
Furthermore, the trend of the granite market in Nigeria is encouraging. In fact, Granite mining in Nigeria has shown to be a lucrative business. The ever-increasing deficit in housing supply in Nigeria is estimated at over sixteen million; 16,000,000 units. In fact, the need for the provision of essential infrastructure has continued to drive the demand for granite chippings to record high.
Indeed, the quest of Lagos state which is basically sitting on a sedimentary environment to be amongst the top megacities in the world is also deepening the marketing and has led to the establishment of more quarries in the Lagos-Ibadan corridor in the past seven years. This is Granite Milling Processing Business Plan
As a matter of fact, research reveals that in 2009, there was a net production of about fifteen million (15,000,000) MT of granite chippings. But about sixteen million, two hundred thousand (16,200,000) MT was demanded in the Abuja axis of the market alone. This shows a net deficit of one million, two hundred thousand (1,200,000) MT. Therefore, the implication here is that there is a ready market for the product. In fact, this demand has quadrupled by 2020.
In summary, this market is open. The demand is high. The price is good. Granite miners are highly in high demand in Nigeria now. As you can see, Lagos, Abuja and major cities of Nigeria are having the first lift in building a network. In fact, individuals have extended their fancy building apatite to their local communities. Their homesteads.
Granite Milling Processing Business Plan – MARKETING PLAN:
Considering the trend of the market, we have to define our target market. Our market is targeted at the high net-worth individuals and organizations in the country. In fact, our market research reveals that we are to target the following; 
Granite merchants
Contraction companies – for houses, designs, bridges, etc.
Art and culture companies
High net-worth individuals
Government agencies for promotional purposes
Our Competitive Advantage:
These stand out and include;
All year-round availability of resources,
Ability to forward sell production when appropriate and
Ability to comply with environmental laws.
Vast experience of our management team
Robust distribution network
Excellent customer service culture
Improved personnel welfare and working conditions.
Granite Milling Processing Business Plan – As a matter of fact, a concessions effort was made to analyze the demographics of our operational surrounding areas. In addition to this was a study on the nature of our existing competitors.  In fact, to sustain this, we currently have in place workable analytical strategies to determine our market share from time to time. This is to enable us to remain afloat even when new competitors enter our market.  Our marketing strategies are anchored on these.
The Marketing Strategies:
Therefore, our marketing strategies include the application of all essential gorilla marketing strategies, some of which include;
Cause Marketing.
Direct Selling.
Co-Branding and Affinity Marketing.
Point-of-Purchase (POP) Marketing.
Internet Marketing.
Paid Media Advertising.
Word of Mouth Advertising.
The Feasibility Studies: Granite Milling Processing Business Plan
As stated above, this feasibility analysis segment covers all costs of operation, marketing, and turnover forecast. The analysis is classified into operation (mining and processing segment) financial, marketing, and administration segments financials. In summary, we have endeavored to present all of these in the financial tables and charts presented below.  Presented below, therefore, are our projected financial reports.
NOW READ ALSO:
Granite Milling Processing Business Plan Operational Checklist:
This is our operational checklist. We intend to adhere to it to achieve our stated goals.
For Start-ups:
These are essential –
Business Name Availability Check
Business Registration
Obtaining TIN
Opening of Corporate Bank Accounts – Regular & Mobile Money Accounts and Online Payment Platforms
Application for mining license and permit to mine and market gold
Insurance for the Business
Leasing essential facilities and renovating them
Conducting Feasibility Studies
Generating capital from family members, Loan from the bank,
Writing of Business Plan
Furthermore,
Drafting of Employee's Handbook
Drafting of Contract Documents and other relevant Legal Documents
Design of The Company's Logo
Printing of Promotional Materials
Recruitment of employees
Procurement of the needed gold mining machines and equipment, furniture, racks, shelves, computers, electronic appliances, office appliances and CCTV
Creating an Official Website for the Company
Creating Awareness for the business both online and around the community
Health and Safety and Fire Safety Arrangement (License)
Launching party planning
Establishing business relationships with Jewelry production companies and other stakeholders
Purchase of tippers and delivery trucks
Getting a copy of Granite Milling Processing Business Plan
For Existing Outfit:
This is a continuous validation of the above landmarks. And then;
Updating the certificates – Renewing Mining licenses and others
Rendering statutory annual returns for C.A.C
Rendering statutory annual returns for FIRS
Obtaining Tax clearance certificates annually,
Making necessary changes in the CAC incorporated documents as the need arises
Additionally, for existing firms;
Obtaining the necessary contract bidding compliance certificate for ITF, NSITF, PENCOM and BPP
Updating management business plans
Updating contract agreements
Making an Expansion business plan
And many others
Why Contact Us? Granite Milling Processing Business Plan
Complete Full Marks Consultants Limited owners of this website is made up of experienced consultants.  If you contact us we will ensure all your start-up challenges and those for existing businesses as listed in the operational checklist above are taken care of.
Order this Granite Milling Processing Business Plan from us. The feasibility analysis is a technical aspect of the business plan. We can do it for you.
Contact us via +234 8034347851 or cfmclimited@gmail.com
Please, help us share to reach others. Thanks for reading through Granite Milling Processing Business Plan.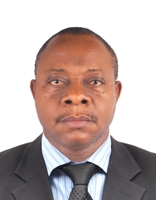 Founder/Managing Partner of Complete Full Marks Consultants Ltd. An Economist turned Chattered Accountant and Tax Practitioner with over 37 years of industrial experience.