Creative Industry Business Plan Simplified – Creative industry or creative economy is a new business model. They say that the Nigerian is one of the most creative people in the world. This is because we know how to deal well with adversities and innovate in times of crisis when economic instability prevails. In fact, it's precisely in times of change that new ideas emerge. Read more about Creative Industry Business Plan Simplified.
Creative Industry:
Furthermore, it's in the crisis, when material, intellectual and human resources become scarcer, that the importance of using creativity to produce faster and with more quality arises. As a matter of fact, this is why it requires special knowledge to develop such relevant business plants. In fact, its business plan is also creative and innovative. The ideas we share here will help you develop any type of business plan for any business in the creative industry sector of the economy. Read more about Creative Industry Business Plan Simplified.
Now, let's explore a little bit of the features of creative business/economy here. So, let's understand its concepts, the challenges, and controversies of this theme. They are the determining factors of the variables to be used in the business plan analysis.  Come on!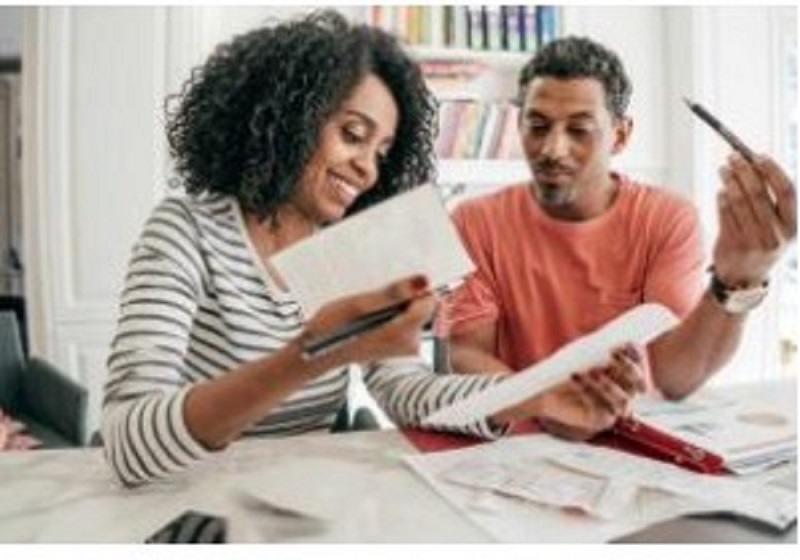 What is a creative economy?
The concept of creative economy is defined by all activities that involve knowledge, creativity, and culture, but that have income generation involved. That is, professionals from the most diverse areas, who produce goods, services, or creative ideas that have economic value. The concept is extremely comprehensive and not at all limiting. Professionals in arts, design, advertising, and communication, can both develop their artistic and intellectual potential in differentiated entrepreneurial projects. They are professionals reinventing ways of creating, doing, thinking, and delivering goods and services.
Unlike the traditional economy, the creative sector of the economy focuses on resources that are renewed and can multiply in partnerships. Creativity is unlimited and depends only on the human resources involved. As a matter of fact, the creative economy is today one of the fastest-growing sectors. This is with respect to income generation, job creation, new products, services, fame, innovations for various sectors, and also exports. Read more about Creative Industry Business Plan Simplified.
Therefore, in addition to animating the Nigerian economy, companies in the sector also generate a series of jobs. It is estimated that the number of professionals in the creative industry has grown a lot and wages are much higher than those offered in the market.
The creative economy in practice – Creative Industry Business Plan Simplified
Examples of ideas, companies, and projects that are part of the creative industry are not lacking. Nigeria is today a great incubator of entrepreneurship and there are many interesting projects and start-ups on the market. However, we have already said that to be considered a creative Economy Company, a good idea is not enough, income generation is also necessary. Read more about Creative Industry Business Plan Simplified.
Some companies tend to be the most classic when it comes to creative cases that have become profitable. Think of Uber, Nollywood, Music and films, and fashion business in Nigeria. Can you imagine a start-up in any of these businesses that need an operational business plan to kick-start the business? Our business plan template for service rendering will take care of this. Just ask for one now.
Creativity to deal with challenges:
The numbers are great, and so are the prospects, but the creative economy has many challenges to face. There is a lack of clearer definitions of what it is, what it encompasses, and where it fits in, which ends up being difficulty for the definition of public policies. In several countries around the world, there are government departments exclusively for this purpose. Read more about Creative Industry Business Plan Simplified.
In Nigeria, the Ministry of Culture coordinates projects in the sector. The Ministry of Information does too. Therefore, these are classified among them, as performing arts, music, literature, gastronomy, and design. Today there are about 400 thousand companies operating in the segment, which generates more than two million jobs.
Mitigating the risk factors:
 Furthermore, these challenges pose a lot of risks for businesses. Therefore, the business plan must include a good estimate for the risk mitigating plan.
Further issues:
Another debate in the creative economy is related to the remuneration and value of services and products. Since everything is less material than usual, the ideas generated have a more symbolic value than a functional one. In terms of human resources, the creative economy tends to have much higher salaries than the rest of the market. Professionals in the field, usually young and trained, are well paid, with an average value of 42% above the national market. Still, as in the creative economy, rules and policies are quite relative.
There are still difficulties in calculating the remuneration, and the value of ideas and products to charge customers or offer to investors. Read more about Creative Industry Business Plan Simplified.
Creative Industry Business Plan Simplified
However, those who work in the creative industry say that the main focus is not income generation itself. The focus is on developing projects that really add value – fame. This seems to be making sense to many entrepreneurs and consumers. According to the International Labour Organization (ILO), the creative economy is expected to grow by 10% to 20% in the coming years worldwide.
RELATED TOPICS For Creative Industry Business Plan Simplified:
Are these tips on Creative Industry Business Plan Simplified clear to you? Need help with planning? So, get in touch with us and learn how we can help you break new horizons in the creative industry and maximize your sales. Success and see you soon!
You can also get our e-manuals for AGSMEIS loan online training, Agro products Export manuals, business plan templates and many more. contact 08034347851 or cfmclimited@gmail.com
This article was written by the team at Complete Full Marks Consultants Ltd, which specialized in helping companies to establish the best path between their current situation and their future goals. Therefore, you can venture into the creative industry with our Business plan templates. Read more about Creative Industry Business Plan Simplified.
A COLLATERIAL-FREE LOAN TO BOOST YOUR BUSINESS:
This is available as an AGSMEIS loan. In fact, it's a rare business financing opportunity. Our ongoing program for CBN NIRSAL BOI AGSMEIS loan programs can help you start a new business or resuscitate your ailing business. As a matter of fact, in this program, we train you to qualify for this loan. In addition, we get you admitted on the application portal, prepare your business plan and complete the process for you. By the grace of God, through this program, we have helped over 200 young entrepreneurs establish and resuscitate their ailing businesses.  You can be the next person.
Furthermore, for Creative Industry Business Plan Simplified, along this program service value chain, we help register your business with C.A.C. and update your other incorporation documents. We also deal with your tax matters and other contract bidding documents. In fact, our office is a one-stop office for business development and support services. Just contact us immediately.
OUR CONTACT DETAILS for Creative Industry Business Plan Simplified
This is simple. Call +234 8034347851 or 09053130518. Or email us via cfmclimited@gmail.com or completefmc@gmail.com.
Did you have some gains from this post: just confirm by clicking YES or No
Yea!. This is the time to reach out to your contacts. Therefore, bookmark this page for onward sharing to your friends. Like us on our Facebook handle too for further business. Read more about Creative Industry Business Plan Simplified.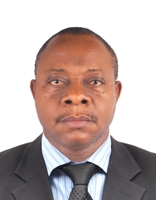 Founder/Managing Partner of Complete Full Marks Consultants Ltd. An Economist turned Chattered Accountant and Tax Practitioner with over 37 years of industrial experience.