Technical & Financial Certificates: This is how they win the FG Contracts – This defines the technical and financial capacity of an organization to handle federal government contracts. As a matter of fact, details of these are always published in the federal tenders journal periodically. This is the Technical & Financial Certificates: This is how they win the FG Contracts
It actually details the requirements for government contracts. How do I meet up with these requirements? This could be your question now. This post and our other posts in this series have the solutions to your questions.
In our previous publications, we have done articles on how PENCOM Compliance Certificate wins Contracts in Nigeria. And, then, on Tax Clearance Certificate for contract bidding and Verification of NSITF Compliance Certificate. Others are how NSITF Certificate works, BPP Interim Registration Report (IRR), and ITF compliance certificate. You should do yourself a big favor by clicking on each highlighted article to read the full write-up. We do these as part of a social responsibility program to enrich public knowledge on these issues. So, please, read on. Read more about Technical & Financial Certificates: This is how they win the FG Contracts
Businesses and Compliance Certificates:
As you go through this post you will find out that these compliance certificates promote your businesses. By experience, we have seen that these certificates help businesses. In fact, those who are up to date with these documents do better business. Do you know that one single government contract can bring a lasting turnaround for your business? That is why I implore you to show more seriousness in registering for these certificates and to update them yearly. In fact, if you make it a regular annual thing, the cost will not be so much.
Other Necessary documents that must accompany a Bid:
In addition to all of the compliance certificates, there are also other essential documents that must be attached. These are Technical & Financial Certificates that win FG Contracts. In fact, they include;
Pictures of projects executed within the last 5 years. They must be those that has earned them the trust that they have the experience and capacity to execute the present bid project. To be included here are the Letter of award, valuation certificates or job completion certificate.
Evidence of registration with professional bodies and curriculum Vitae of key staff of the company;
Technical & Financial Certificates: This is how they win the FG Contracts
In this connection, for the purpose of submission of the bid, potential bidders have to make certain that the Technical Documents are enclosed. Therefore, all documents comprised of all relevant documents listed above as well as the Technical Capacity to handle the job are enclosed. These must be in a separate envelope (marked Technical). Then, the Financial bid which is the valuation of the entire project in the bid inclusive of VAT must be enclosed in another envelope (marked Financial). Again, the two separate envelopes shall be enclosed in one sealed outer envelope marked "INVITATION FOR TENDER" stating the "Lot No", Company name, RC No., and "project title".
These are the fundamental processes and procedures that most Government Ministries, Departments and Agencies must adopt. In fact, this is so that they will not be in breach of the Public Procurement Act 2007 in the process of implementing projects appropriated in the MDA's Budget. This is the Technical & Financial Certificates: This is how they win the FG Contracts

Summing-up On Technical & Financial Certificates: This is how they win the FG Contracts
This post and its related links has proved that it's imperative that Technical & Financial Certificates must be attached to wins the FG Contracts. In addition to highlighting all the compliance certificates involved, the tendering processes are also detailed above.
GET YOUR COMPLIANCE CERTIFICATES HERE
Recommended Topics On Technical & Financial Certificates: This is how they win the FG Contracts
Please note that in reading a write-up like this, you must look for relevant and related topics to read too. That's why they re presented here as recommended topics. In fact, they re selected to help you understand the topic in question. In fact, you have to ensure you spend time reading not less than two of them before you leave the page. Furthermore re other linked pages you must visit too. They are also here to support or give more explanations to the topic. Just click on them.
You may need help, how?
To put in place the Technical & Financial documents is not easy. That is why you need the help of experts. As a matter of fact, if you do not have the time and capacity to work through this procedure, you have to ask for assistance. So, pick up your phone an contact us immediately. No matter your location in the world, we will deliver results. As Chartered Accountants, we handle all these with minimal costs. So, can we be of help to you? Contact us then.
Our Contacts:
Yes! This is what you do; call 09152153136 or 08034347851 or email cfmclimited@gmail.com to contact us.
Collaborate with us.
Finally, you can see that it's woth it collaborating with us. A lot of business men and women are enjoying it already. So, the most simple thing you can do now is to bookmark this page and to follow us on any of our social media platforms. In Addition, if you enlist in our email box below that will be better too. Therefore, can you share this to reach your contacts? Please, send in your comments and follow us on any of our social media buttons.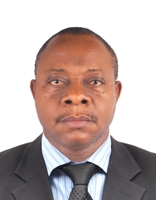 Founder/Managing Partner of Complete Full Marks Consultants Ltd. An Economist turned Chattered Accountant and Tax Practitioner with over 37 years of industrial experience.