This is the BPP Interim Registration Report (IRR) for FG Contracts- This is the procedure for BPP contractor registration and IRR registration. It presents requirements for BPP registration and certificate login details. Here also are the list of companies registered with BPP. I know it's your intention to be on this list.
This is the BPP Interim Registration Report (IRR) for FG Contracts. Therefore, you have to read on, clicking and reading all the highlighted links in this post to be able to get all the information you require.
As a matter of fact, it has come to stay that BPP IRR is a very essential document for Contract bidding in Nigeria. And, I hope you know that updating your BPP IRR is a yearly ritual. In fact, it's one of the yearly returns you must make regularly. This is because it has become very important for the implementation of public procurement policy in Nigeria. In this connection, it's one of the documents that help to promote public procurement regulations for goods and works.
The BPP IRR and other Compliance Certificates:
These are public procurement regulatory compliance certificates. They are the BPP IRR, PENCOM, ITF, NSITF, CAC, and Tax clearance certificates. In fact, they have become the benchmark for expression of interest in any FGN contract. This is why you must read through this post to find out why.
This is the BPP Interim Registration Report (IRR) for FG Contracts
Compliance Certificates and Your Businesses:
By the time you are through with this post, you will find out that these compliance certificates promote businesses. You can see our previous publication on this and this too. By experience we have seen that those who are up to date with these documents do better in business. Do you know that one single government contract can bring a lasting turnaround for your business?
Therefore, I implore you to show more seriousness in registering for these certificates. And, in fact, in updating them annually. If you make it a regularly annual thing, the cost will not be so much. However, those who allow it to accumulate over years will have to pay so much at a time to regularize them. So, the best bet is to handle it as a yearly thing. If you want to start, hear is how to obtain the BPP IRR. Click here for more information
The BPP IRR: Annual Return Procedure: This is the BPP Interim Registration Report (IRR) for FG Contracts
As a matter of fact, you can not claim to have successfully submitted your bid for the contract if there no of evidence of an Interim Registration Report (IRR) from the National Database of Federal contractors, consultants and service providers is not attached. Please, the procedures are as hereunder.
Company Registration:
In fact, for your company to be registered on the system, it has to provide the following documents:
CAC Registration Number – the RC number
The type of company e.g. Private company limited by shares, enterprise etc.
FIRS (TIN)
Company address details as in the CAC 3 or 1.1 of the company.
This is the BPP Interim Registration Report (IRR) for FG Contracts
Upon successful completion of the process, a Username and Password will be sent to the official mail address provided by the Company. This is to enable the company to provide its details to the portal.
Additionally, a sworn affidavit that serves the purpose of ensuring under oath that the committee members of the MDAs have no pecuniary interest in the Bidder has to be attached.
The Audited Account of the Company for the last three years preceding the year of the bidding date has to be attached. This document has to be fully prepared, stamped, and sealed by an Auditor. This is the BPP Interim Registration Report (IRR) for FG Contracts
The Firm, Contractor or Company making the expression of interest must show evidence of financial capability to execute the project. This is by providing a reference letter from a reputable Commercial Bank showing readiness to offer the required capital to complete the project.
BPP IRR Renewals:
Having gone through the above procedures as a first Timmer, it becomes easy for you to regularly update your file in the BPP platform annually. You simply need to upload your current documents as enumerated above for an update. This is the BPP Interim Registration Report (IRR) for FG Contracts. Good luck.

Summing-up: This is the BPP Interim Registration Report (IRR) for FG Contracts
This post and its related links has proved that it's imperative that an evidence of current BPP IRR valid till 31st December of the bidding year be presented for the next contract. This is to aid your ability to succeed at the next government contract tender exercise. You have also gone through the procedure for obtaining it. So, you must go for it.
ALL YOUR COMPLIANCE CERTIFICATES ARE AVAILABLE HERE – JUST CLICK HERE
Recommended Topics for This is the BPP Interim Registration Report (IRR) for FG Contracts
Do you know that in a write-up like this you must look for relevant and related topics to read. That is why they are presented here as recommended topics. In fact, they are selected to help you understand the topic in question. In fact, you have to ensure you spend time reading not less than two of them before you leave the page. Furthermore are other linked pages you must visit too. They are also here to support or give more explanations to the topic. Just click on them.
How may we help you?
Do you have the time and capacity to work through this procedure? If your answer is no, then, there is need to ask for help. So, pick up your phone an contact us immediately. As Chartered Accountants, we handle all these with minimal costs. So, can we be of help to you? Contact us then.
Our Contacts:
Yes! This is what you do; call 09152153136 or 08034347851 or email cfmclimited@gmail.com to contact us.
Partner with us.
Finally, you can see that it's worth it partnering with us. Many are enjoying it already. We will make sure you are updated. So, the most simple thing you can do now is to bookmark this page and to follow us on any of our social media platforms. In Addition, if you enlist in our email box below that will be better too. Therefore, can you share this to reach your contacts? Please, send in your comments and follow us on any of our social media buttons.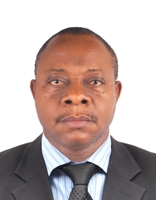 Founder/Managing Partner of Complete Full Marks Consultants Ltd. An Economist turned Chattered Accountant and Tax Practitioner with over 37 years of industrial experience.