How We Assist You start small scale mining Business in Nigeria is here. Therefore, whether you are interested in small scale mining or an artisanal miner, this is how we assist you start one. In addition, no matter the type of mineral you want to go into mining, we will assist you. Along solid mining business are other business like Transport Services, Mining Consultancy and Brokerage Business. Our entrepreneurship development services cover them all.
The Minerals:
Right now if you intend mining Marble, Gold, Clay, Kaolin or Lead / Zinc, you will get our assistance. And if your interest is in Diatomite, Tantalite, Limestone or Gypsum, just count on our assistance.
As a matter of fact, here are how to start a lucrative mining company in Nigeria. We therefore present to you several opportunities for mining businesses in Nigeria and the world. To start with, let's see what minerals are available for you to choose from.
Choice of Minerals On How We Assist You start small scale mining Business
As a matter of fact, you have an array of minerals to choose from. In fact, a stunning quantity of useful ores and raw gems are shut up in Nigeria's rocks and streams everywhere. As a matter of fact, they waiting to be explored and extracted for use. For instance, Gold deposits abound in several parts of Northern Nigeria. In addition, there are sites rich in iron ore scattered across Enugu, Kaduna, Niger and Zamfara states. I tell you, granite isn't that difficult to find in the South West and Middle Belt. You are aware that Coal, bitumen, kaolin, tantalite, lead and zinc abound in states like Oyo, Ekiti, Osun, Imo, Akwa Ibom and many others.
Solid mining is like doing business where the money is. They qualify as cash equivalents in asset valuation. That's why we advise go in for materials with relatively high market prices and good, stable demand.
In addition, bear in mind that the mining processes you'll undertake may differ with each solid mineral. So you should be thinking of different sorts of equipment for each.
Our Researched Steps for Starting a Mining Business:
In our effort to assist you start your mining business, we have by our research these proved steps, essential to starting a mining business.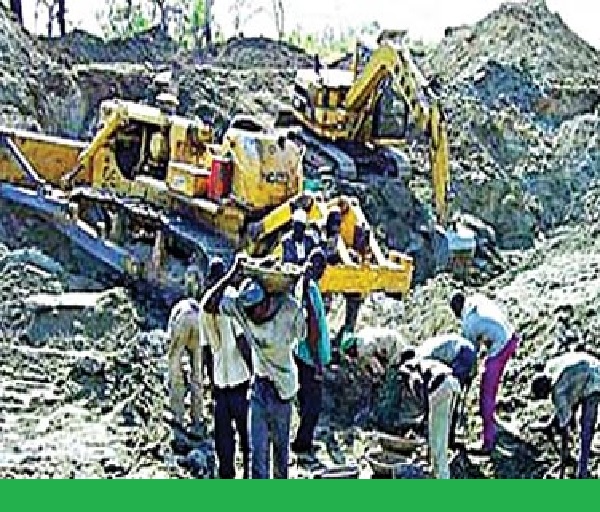 Determine the size of your business:
For this the availability of sources available to you for a start determines the size of this business. However, most of you are informal and use improvised methods of extraction. And, typically don't adhere to regulations for mining.
Therefore, depending on your resource we advise you start as a small scale or medium scale miner. This means that you'll have at least some basic vital equipment and human expertise to work with. The micro scale artisanal ventures will not require all of these.
Time Line:
It's possible you start with this. That is list out all you want to do and state the time for achieving them. Make it your operation checklist. In fact, all we are discussing in this post should be captured in this time line. Let is also serve as your business benchmarks.
Legalise your operation:
This is necessary if you must do well in this business. We will assist you register your enterprise or company with CAC and process your other start-up documentations. We will obtain your TIN from the tax office and manage your other tax related matters.
Get a Mining licensed:
This is the next step of legalizing your business. This is the government approval you need to start mining. A small scale mining lease gives you the permit to begin mining operations in an area. You can obtain one by applying to the Mining Cadastre Office (MCO) of the Federal Ministry of Mines and Steel Development.
Again, you will need our assistance here. If you have the capacity to carry out the application process then you can go ahead. Otherwise, contact us to assist you do this.
Get an Export/Import license:
We will also assist you get this. Every processes and procedures must be followed. But we will ensure you have your export licence in 3 days' time.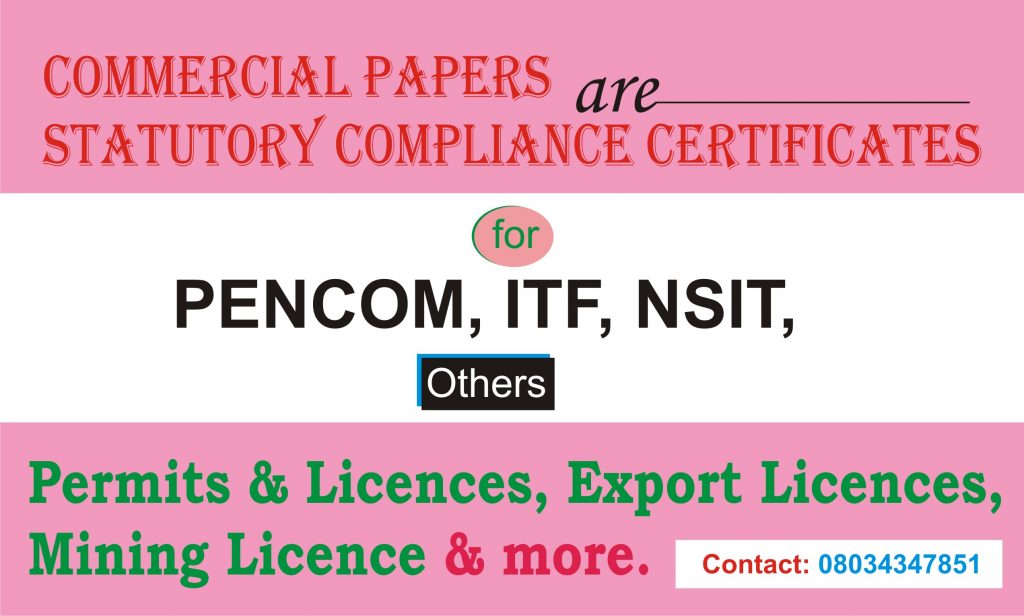 A Business Plan:
Many of you neglect this. But this is the business road map you desire. You will use it for administrative purpose and to find loan and investors. In fact, this is indispensable as you go ahead with acquiring equipment and workspace, hiring staff and managing the business as it grows. We will certainly help you structure you're your business with a bankable business plan.
Collaborate with or hire qualified personnel:
As a matter of fact, you cannot do it alone. You need to partners or collaborate with others. You will need qualified personnel. In fact, you'll need people who can do all the hard work with you. Those that will manage materials separation processes, and the technical aspects of the business. The truth is that, the range of talent you'll be looking for may range from trained geologists to certified accountants.
Equipment:
As noted above, the equipment and machinery you will use will depend on the kind of minerals you'll be mining. Rock crushing equipment, smelting and melting machines will be needed. Then are cutting mills, pulverizers and separators.
Environmental Issues:
The law stipulates that environmental matters must be dealt with before mining commences. So you are required to;
Conduct an Environmental Impact Assessment. This is to determine what effects your mining activity will have on the environment.
Have a Community Development Agreement. This is with the mining site's host community. The agreement will give  details of  what development assistance  your business will be giving the community.
Pay compensation to the host community for whatever destruction done. This may be for the land usage, crops and buildings affected by your site operations.
Submit a site rehabilitation plan to the Ministry of Mines and Steel Development.
How We Assist You start small scale mining Business – NOW READ ALSO:
Start-up Processes:
In conclusion, if you have gone through this write up, we present to you an opportunity of owning your own mining business. You will do well in contacting us for your mining business incorporation @ CAC and Mining license from mining cadastral office. Then you export/import license and other statutory certificates. Get also your mining Business plan and investment proposals from us. You will have enough mining business highlights that will make your mining business a lucrative one. Contact us on +234 8034347851 or cfmclimited@gmail.com.
So for How We Assist You start small scale mining Business in Nigeria, contact us for these essential institutional regulatory requirements. Therefore, we will help you out with;
Business incorporation at CAC – Register your business here
Mining license
Mining Business plan
Tax management
Statutory annual returns
Business consultancy services etc.
Our Contacts:
Contact us on +234 8034347851 and cfmclimited@gmail.com.
Share for us:
Finally, show a friend How We Assist You start small scale mining Business. This is an opportunity to reach a friend. Click on any of our social media buttons to share this article. Equally, like us to follow us on our Facebook page. Thanks.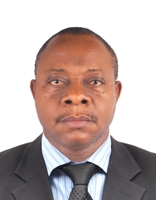 Founder/Managing Partner of Complete Full Marks Consultants Ltd. An Economist turned Chattered Accountant and Tax Practitioner with over 37 years of industrial experience.