How Much Do You Need Accounting and Auditing Services? You would like to ask;  accountant or auditor which one is better, which one do I need? In fact, auditor vs accountant – what are their differences? And , what about  accounting auditor job description – accountant and auditor's job description.
To start with, accountants are auditors, and auditors are accountants. What an accountant does depend on his area of specialisation. Therefore, Accountants and auditors prepare and examine financial records. They ensure that financial records are accurate. They also make tax computations and ensure  that taxes are paid properly and on time. Accountants and auditors assess financial operations and work to help ensure that organizations run efficiently. These they do through their various financial analysis producing various ratios and parameters for success measurement.
The Need for an Accountant:
Now, as a businessman/woman, how much do you need accounting and auditing services. In addition to all that are highlighted above, read on for further information on how much
service
s the accountant or the auditor will do for you.
MANAGEMENT ACCOUNTING SERVICES @ How Much Do You Need Accounting and Auditing Services:
The essence of Accounting is to provide timely, relevant and sufficient (complete) financial information regarding the value of resources employed, assets and liabilities of the business and its Profitability.
Section 331 of Companies and Allied Matters Act (CAMA), Cap C20 LFN 2004 provides that – every company shall cause accounting records to be kept. Section 334 also requires that every company shall produce a yearl
y
financial statements.  A professional Accountant will help you achieve these.
 How Much Do You Need Accounting and Auditing  Services For
INTERNAL CONTROL SYSTEM:
Wikipedia defines Internal control, as a process for assuring achievement of an organization's objectives in operational effectiveness and efficiency, reliable financial reporting, and compliance with laws, regulations and policies. In essence, internal control system is a holistic system that encompasses every aspect of a business operational system. The internal control measures ensure that these subsystems work well to achieve the organisational goals. The financial subsystem of this network is the professional jobs for the accountant  and the auditor.
 Therefore, you can outsource these aspects of your administration to a
consultant accountant
 who will manage your Internal Audit and internal control system.
How Much Do You Need Accounting and Auditing Services for  STATUTORY/EXTERNAL AUDIT:
External audit are always statutory, i.e as provided by law, and is conducted by an appointed independent external auditor.
In fact, an external auditor is independent of the daily operations of the organisation to be audited. That is what qualifies him to examine, evaluate and give an independent opinion on the accuracy, fairness and conformity to certain regulatory stand
ar
ds governing the operations of such an organisation and professional ethics/standards in keeping such organisations financial records.
Consequently, an external auditor performs an audit, in accordance with specific laws or rules, of the financial statements of a company, government entity, other legal entity, or organization, and is independent of the entity being audited.
External audit is a periodic (annually) or specific purpose (ad hoc) audit conducted by external (independent) qualified accountant(s). Its objective is to determine, among other things, whether the accounting records are accurate and complete, prepared in accordance with the provisions of GAAP, and that the statements prepared from the accounts present fairly the organization's financial position, and the results of its financial operations.
THE NEED FOR ALL:
As you can see, every one needs the accountant who is also the auditor. Whether  you are an incorporated organisation or not, NGO etc. accounting records are still necessary for you to
appraise your performances
. It will certainly help you watch the trend of the market/operations from time to time, ascertain your  income for income
tax purposes.
Therefore, if you are a sole trader, partnership or in a joint venture operations etc. you need a professional Accountant /business advisor.
Get one today.
How Much Do You Need Accounting and Auditing  Services
 The accountant or the auditor will render the  following:
  Accounting services to you.:
 Financial Accounting Services
 Statutory Accounting Services
 Management Accounting Services
 International Financial Reporting Standard (IFRS) advisory and Training
 IFRS implementation Projects ( conversion to IFRS)
ICT Services ( Accounting related)
How Much Do You Need Accounting and Auditing Services?
   Financial/Business Advisory Services:- 
Business Valuation
Investment/Venture advisory
 Funding advisory
Working Capital management,
Merger and Acquisitions,
Business incorporation with C.A.C Nigeria.
Business start-up processes.
Others.
How Much Do You Need Accounting and Auditing Services?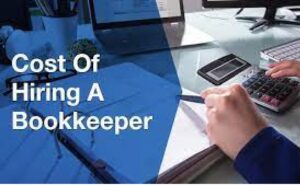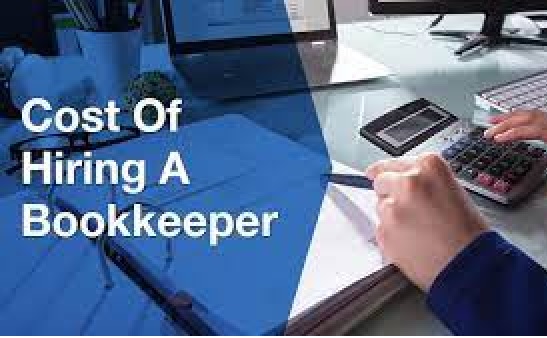 Risk Advisory Services:-
 Credit Risk advisory,
 Market risk advisory
Operational risk
 Business trend (appraisal) analysis,
And a lot more.
How Much Do You Need Accounting and Auditing Services?
Call  +234 8034347851 , email cfmclimited@gmail for your accounting services.
Keep in touch with this website for your regular business tips. Click on one of the social media buttons on this page to like us or to follow us.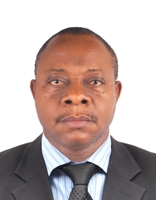 Founder/Managing Partner of Complete Full Marks Consultants Ltd. An Economist turned Chattered Accountant and Tax Practitioner with over 37 years of industrial experience.