HOW DOES AUDITING AND ASSURANCE SERVICES COMPARE
HOW DOES AUDITING AND ASSURANCE SERVICES COMPARE – This defines the difference between audit and assurance, types of assurance and auditing services. The level of information required, amount of work to be done and who makes use of the information.
In the first place, both auditing and assurance services are core professional services for
chartered accountants.
The difference lies majorly on the amount of information required, methodology of processing the information and who makes use of the information generated.
ASSURANCE SERVICE:
As a matter of fact, Assurance service is the assessing and improving the quality of information within a company or department to enable good economic decision to be made using the information. Therefore assurance services cover other aspect of the organisation's activities. It tends to assess how the actions of the employee, customers, contractors, shareholders, debenture holders/investors, fixed and non-current assets in quantity, quality and value affect the defined objective
o
r subject matter of the assurance assignment.
HOW DOES AUDITING AND ASSURANCE SERVICES COMPARE
AUDITING SERVICE:
On the other hand, Auditing is a written report on the examination of a financial statement for a client for a particular period. It is the formation of independent opinion on the 'true' and ' fairness' of the client's
financial statement
for the specific period. Auditing is most commonly used in accounting to evaluate the quality of financial record-keeping.
Consequently,the auditor investigates the accessibility, clarity, sufficiency and accuracy of financial information and ensure that they are in alignment with the relevant accounting, and auditing standards. In some countries like in Nigeria, audited accounts must satisfy the provisions of The Company and Allied Matters A
c
t (CAMA).
It follows that,
Statutory Audit
is a mandatory audit as provided by CAMA, Section 334. Non-statutory audits are management designed assignments for its specified reasons, Internal audit/control inclusive.
Audits are therefore a type of assurance service. However, audits only test the validity of the assertions in financial statements, and are subject to regulation under International accounting and Auditing standards. Certain consulting services and agreed -upon procedure services that do not fit into the assurance services as explained above do not qualify as assurance services
HOW DOES AUDITING AND ASSURANCE SERVICES COMPARE
Common Features:
The common feature among the two that tend to make them look alike are:
Three party relations – there must be the preperers of the information e.g the management team, the independent practitioners who verifies the assertions, and the stakeholders who use the information.
Agreed subject matter – the scope of the assignment must be well defined. For an auditor it is usually the annual accounts while for the assurance assignment , a process, or property to evaluate so as to reduce or avoid risk of wrong information or loss may be the subject matter of the assignment.
Know framework/criteria – for the auditor his work must conform with certain regulatory standards. Assurance services too look at a benchmark to achieve or avoid.
Test for evidence – proofs, existence, and trail of transactions must be followed to logical conclusions in all cases.
Written conclusions.- Both assignments must submit a written conclusion and expression of opinion in the end.


HOW DOES AUDITING AND ASSURANCE SERVICES COMPARE
EXAMPLES OF AUDIT AND ASSURANCE SERVICES.
ASSURANCE SERVICES
Operational Structure – system audit
valuation assignments
Quality assurance services
AUDIT SERVICES:
Financial Auditing Services
Internal Control Services,
External Audit Services,
AGREED UPON SERVICES:
Conversion from GAAP to IFRS,
Merger and acquisitions,
Liquidation and Receivership.
Observe that there are relationship between all of them. There is no audit work that does not give certain assurance on the value and quality of information contained therein. Otherwise such documents will not qualify to be used for
tax assessment
,
valuation processes
, etc. Some of the items listed on agreed up services above may qualify for assurance services.
HOW DOES AUDITING AND ASSURANCE SERVICES COMPARE
The only difference I see is that statutory auditing has to conform to regulatory authorities and standards while these others are just management/independent practitioner agreed upon assignment majorly for the stakeholders use only.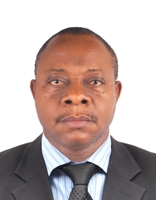 Founder/Managing Partner of Complete Full Marks Consultants Ltd. An Economist turned Chattered Accountant and Tax Practitioner with over 37 years of industrial experience.