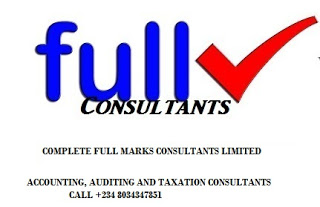 GLOBAL MONEY WEEK (GMW) : Opportunity As CBN & Other Banks Promote Financial Literacy
Global Money Week (Gmw) : Opportunity As Cbn & Other Banks Promote Financial Literacy – Some of the questions to address in this article are: What is Global Money Week (GMW)? Which organisation initiated it?What is Child & Youth Finance International (CYFI)?,Has Nigeria its version of CYFI?, Who celebrates Global Money Week?, How is it celebrated? These and other questions you may want to ask are answered in this article. Just read on.
In fact, GMW is an annual global celebration, initiated by Child & Youth Finance International (CYFI), w
ith
local and regional events and activities aimed at inspiring children and youth to learn about money, saving, creating livelihoods, gaining employment and becoming an entrepreneur.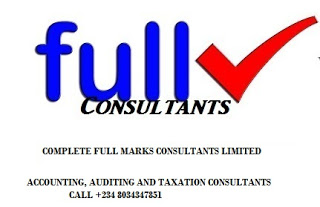 CYFI sees that the key to fighting poverty is for people to learn how to manage and handle money, and have the confidence, knowledge and responsibility to spend and earn it responsibly. This must start from childhood. It believes that poverty is a global challenge which has so many enduring effects on people, their communities and their countries.
S
o
CYFI has partnered with thousands of organizations in 132 countries around the world – from banks, to governments, to NGOs, to academics etc. Together, they work to create policies and programs that make children and youth able to learn about money, have access to a bank account, develop entrepreneurial skills and, most importantly, to believe in themselves.
THE IMPORTANCE OF CELEBRATING GLOBAL MONEY WEEK:

By celebrating Global Money Week we are:
Encouraging children and youth in our community;
Supporting financial education for children and youth;
Connecting with partners, colleagues, friends, families, children and youth;
Being part of the CYFI Movement to educate and empower children and youth economically.
The theme of Global Money Week 2017 is
:
'Learn.Save.Earn.'
Global Money Week (GMW) is held in March each year. This year GMW took place from 27 March – 2 April 2017.
Global Money Week (Gmw) : Opportunity As Cbn & Other Banks Promote Financial Literacy


2017 CAMPAIGN THEME
The three variables in this years campaign theme, Learn, Save and Earn are explained as follows:
Learn: Educating children and young people about their social and economic rights and responsibilities is key to creating a generation of capable adults who can make wise decisions for their future
Save: It is important for children and youth to build clever savings habits from an early age in order to cultivate key money-managing skills for later life benefits.
Earn: Developing livelihoods skills or receiving entrepreneurial training supports children and young people with getting a job or building their own business and developing their careers.
You may wish to check out on these topics for better understanding.
All junior achievement Nigeria members
Venture in management program 2016
Venture in management program 2017
Junior achievement worldwide
Junior achievement careers
CHILDREN INVOLVEMENT:
GMW 2016 involved more than 7 million children and youth participants in 132 countries. GMW is an international Week, with many events, activities, projects, launches and competitions taking place in over 130 countries of the world.
Anybody can get involved in GMW. Whether you are a student, employee, parent or guardian. Whether you are from an educational institution, financial authority, NGO, government institution, company, or community organization.
As Nigeria joined the rest of the world to mark this year's Global Money Week, the Central Bank of Nigeria (CBN) declared March 30,2017 as Financial Literacy Day. Working in collaboration with 29 financial institutions and Junior Achievement Nigeria (JAN), the CBN also directed chief executives of banks across the nation to, on the stated date, visit over 800 schools in the 36 states to teach financial literacy curriculum provided by Junior Achievement Nigeria.
JUNIOR ACHIEVEMENT (JA) :
Junior Achievement is the world's oldest and largest non-profit economic education organization operating in 121 countries worldwide. Junior Achievement is dedicated to building a bridge between the classroom and the workplace by encouraging young people to participate in a range of educational programmes designed to help them understand the world of work. JA started operations in Nigeria in the last quarter of 1999, and since then has reached over 670,000 students in over seven hundred and fifty schools in Lagos, Sagamu, Ota, Abeokuta, Ibadan, Ilorin, Abuja, Jos, Kano, Kaduna, Bauchi, Port Harcourt, Warri, Uyo, Delta, Imo, Calabar and Enugu through over 2000 volunteers and teachers.
Junior Achievement Nigeria (JA Nigeria) offers FREE business economic education programs tailored to add value to young people between the ages of 5 – 27 in Nigeria. JA Nigeria is seeking to reach 1,000,000 (one million)young people in Nigeria by the end of year 2020.
According to the central bank, over 80,000 students would be impacted through the cutting-edge curriculum provided by JAN which it said is based on the theme of this year's Global Money Week "Learn, Save, and Earn" held from Monday March 27 to Sunday April 2, 2017.
Briefing journalists in Lagos before this day, the Executive Director, Junior Achievement Nigeria, Mrs. Simi Nwogugu, expressed satisfaction of the organisation for having the opportunity to develop the curriculum and implement the initiative with the CBN's Bankers Committee every year.
"The goal of Global Money Week is to teach children and youth about money, saving, creating livelihoods, gaining employment and becoming an entrepreneur through interactive and fun activities," Nwogugu said.
3 PILLARS OF JA
"This aligns with the three pillars upon which Junior Achievement's programmes are built: Financial Literacy, Work Readiness, and Entrepreneurship". Nwogugu pointed out that the financial literacy programme of the CBN and JAN was aimed at changing the mind-set of young people by inculcating in them sound financial intelligence and discipline as they learn to save to earn and save early in life. She explained that sending bank chief executives to go and teach students in schools would go a long way inspiring them to strive to be as successful as their August teachers
Continuing, she also said that the programme was another way of solving the problem of unemployment in the country as these young ones will learn to be creative and self-sustaining. She revealed that the major challenge facing the organisation in meeting up with this undertaking was unavailability of volunteers, noting that they had been in search of people who would come to serve as volunteer teachers. Junior Achievement Nigeria (JAN), is part of Junior Achievement Worldwide (JAWW), the world's largest and fasted-growing non-profit educational organisation with a 121 country network.


Global Money Week (Gmw) : Opportunity As Cbn & Other Banks Promote Financial Literacy


2017 CELEBRATION GIST
As part of its activities to mark the 2017 Global Money Week titled: "Earn, Learn, Save Money for Future Use," top Central Bank Nigeria officials as well as chief executive officers of banks took out time to teach students across the country the benefits of financial literacy.
LAGOS STATE CELEBRATION:
At the Methodist Girls High School, Yaba, Lagos, the Director, Consumer Protection at the CBN, Hajia Kadija Kazeem, who represented the Deputy Governor, Financial System Stability, Dr. Joseph Nnanna, urged the female students to imbibe savings culture. She said the Global Money Week is to raise awareness of entrepreneurial skills among students. She said the initiative is part of the central bank's financial inclusion drive.
Also, at the Falomo Junior High School in Lagos, the Managing Director/CEO, ProvidusBank Limited, Mr. Walter Akpani taught the students, stressing the importance of savings. Akpani said the mentoring programme would help the students to aspire to become great in life, adding that cultivating savings habit would help produce future entrepreneurs.
CALABAR CELEBRATION:
Also, in Calabar, Cross River State, the Managing Director of First Bank Nigeria, Dr. Adesola Adeduntan, urged Nigerians to imbibe the culture of saving their monies in banks as a means of securing their future financially. According to Adeduntan, saving in the bank was a better form of protection one's financial resources from unforeseen incidents that could lead to preventable loss of fiscal cash where home banking is resorted to. Adeduntan stated this at St. Patrick's College, Ikot-Ansa, where the bank staged its financial literacy campaign.
Stressing that it was better to save money in the bank, Adeduntan said keeping large sums of money which ordinarily should be within the banking system amounts to hoarding, which is a form of economic sabotage. "The circulation of cash promotes business, and a business-driven economy is the bedrock of the nation's growth and development". "It is tantamount to economic sabotage when individuals start hoarding money, thereby crippling businesses which depend on cash to strive", the bank MD said.
Adeduntan pointed out that if individuals and corporate organisations do not save their monies in the bank, such practice was capable of crippling businesses as well as contributing substantially to inflation within the economy.
He said saving and managing of monies for individuals, government, corporate organisations and others was one of the major functions and responsibilities of banks stressing that First Bank has excelled in rendering these services. "Since its establishment in 1894, First Bank has consistently built relationships with customers, focusing on the fundamentals of good corporate governance, strong liquidity, optimised risk management and leadership'', he said. Speaking on the essence of the Financial Literacy campaign, Adeduntan said the event was staged as one of the platforms to educate the children between the ages of 13-17 years with the knowledge of Financial Literacy and entrepreneurship.
Global Money Week (Gmw) : Opportunity As Cbn & Other Banks Promote Financial Literacy
The three pillars of Junior Achievement (JA) – Financial Literacy, Work Readiness, and Entrepreneurship are essential ingredients for grooming future entrepreneurs. Junior Achievement i a programme of " Catch them Young".