THE ENTREPRENEUR AND BUSINESS PLANNING – START SMALL AND BUILD – How students and young entrepreneurs can start their own business, A Simple 6-Step Process to Starting a Small Business,  how to write a business plan pdf, example of a business plan, simple business plan example, how to write a business plan step by step, free business plan, business plan format
At all times, we  have recommend that
entrepreneurs start small and build
, leveraging on other peoples training programme and systems to gain the experience, education, team of advisors , and track records of success to move on to big deals.
To start with, make time to read our article on
Money Follow Great Entreneurs
. To be a great entrepreneur you really have to start mall and learn the process of greatness. But get all of The entrepreneur and business planning first.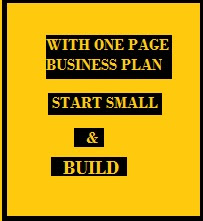 THE ENTREPRENEUR AND BUSINESS PLANNING –  START SMALL AND BUILD
As a matter of facts, starting a business is exciting, heady stuff, and it's not for everyone. You need to be able to plan ahead, and be brutally honest with yourself.
A beginners Questions:
For you to start now, try to be able to answer these questions honestly. Be honest to yourself. By the time you're through with this questionnaire you will be ready for your business, no matter how small. On The entrepreneur and business planning consider the following;
Am I ready to start a business?
Do I have enough savings and time?
Do I have several business ideas — which one should I pursue?
How can my skill and contacts transfer into valuable services I can offer my clients?
Do I want or need a business partner?
Who do I need on y support team?
How will I get clients?
Who will mentor me through this business start-up processes?
How will I cover my health insurance?
Who will follow up with my client to pay their invoices?
How will I find reliable, good workers?
What is my exist strategy?
How will being an entrepreneur affect my retirement savings- that is, will this business take care of my old age.?
Is my idea viable?
Is it a market I am familiar with?
Is there a demand for what I will offer?
Have I spoken to some would be customers and be sure of their support?
What is my product market potential?
Who is my support network – friends or family members I can turn to in time of difficulties?
How will I fund my start up expenses?
Are my ready for the responsibilities and stress of being an entrepreneur?
Why Start a Business?
Am I inspired by the need for autonomy, for the challenge?
THE ENTREPRENEUR AND BUSINESS PLANNING –  START SMALL AND BUILD
If you are through with business questionnaire above, now get the following:
Get  Franchise
A great way to start small and build is to pursue opportunities in franchising or network marketing, because these provide great training and proven systems.
Start a part-time business while you work
Starting a part time business while you are still an employee can help reduce the stress of always waiting for monthly salary while you create your business plan.
Form a partnership:
In The entrepreneur and business planning, Partnership will avail you the services of others that you can not afford. It will offer you more fund and goodwill that you need to start with. Partnership will offer you with all you need to grow the business for now. Don't mind about the stake you are loosing, you could start another business when you mature and can afford to fund it. For now start with a partnership.
Get an Investor/Loan
Look for an investor. A lot of people are looking for where to invest their surplus fund. An investor my want a stake or just interest/returns for his investment. Make good negotiation and please keep to this agreement.
THE ENTREPRENEUR AND BUSINESS PLANNING –  START SMALL AND BUILD
An Assignment
In conclusion, we  want to give you an assignment now. In your vicinity, look for three businessmen to watch. One of them must have been doing business for the last twenty years, the other ten years and the last one five year. Try to find our how they started and where they are now. Please do not watch for inherited businesses or people from wealthy background, because their state are not real and  will confuse you. Inherited wealth always confuse the beginner. Look for those who worked themselves through the lader.
Get a sample business plan here
On The entrepreneur and business planning, Completefmc. offers you a hole lot of complete business plan, creative business plan and business plan slide.  So,  do you also need a freelance business plan as a formal business plan? Then you can get from us film business plan, bowling alley business plan and 90 day marketing plan to generate more revenue. Contact us on cfmclimited@gmail.com or +234 8034347851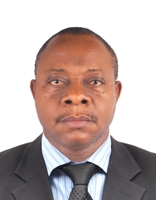 Founder/Managing Partner of Complete Full Marks Consultants Ltd. An Economist turned Chattered Accountant and Tax Practitioner with over 37 years of industrial experience.