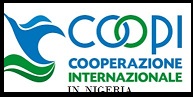 Cooperazione  International  (COOPI)  Recruiting HR Officer & Program Coordinator – Cooperazione Internazionale (COOPI) Nigeria, operates in Yobe, Borno, Bauchi and other states in  North East geopolitical zone of Nigeria. COOPI has good salary scale, and recruits regularly. Jobs are both regular and Ad hoc.
COOPI Cooperazione Internazionale, is a humanitarian, non-confessional and independent organization founded in 1965 in Milan, Italy. For more than 50 years we have been dedicated to breaking the cycle of poverty and to supporting populations affected by wars, socio-economic crises or natural disasters in their path to recovery and sustainable development, by making use of the professionalism of local and international operators, and through our partnerships with public and private bodies and civil society organizations.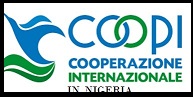 Cooperazione  International  (COOPI)  Recruiting HR Officer & Program Coordinator
We are recruiting to fill the following positions below:
Positions Advertised:
(1). Human Resource Officer 
Location: Abuja
Scope of the Vacancy:
The Human Resource Officer will work closely with the Country Administrator to support COOPI offices in Nigeria in managing, developing and following HR policies according to COOPI policies and the national regulation.
Core  Responsibilities
Under the direct supervision of the Country Administrator, he/she:
Coordinate human resources activities, such as recruitment, compensation, benefits, training, employee relations, and performance management.
Support COOPI staff Admin base in all steps related to the selection process and HR administration in general.
Drafting all new contracts to be submitted for approval to the Country Admin and signature of the Head of Mission or Head of Base.
Prepare on monthly basis:
Payroll
Pay slips
All kind of payments to the public authorities (e.g. taxes, contributions, …) related to the staff
Update the data base for staff leaves
Support COOPI staff in all steps related to annual staff evaluation.
The HR officer will be responsible to follow-up renewal and request visa for expatriate staffs
Assist the Logistics Manager in the preparation and submission of UNHAS Online Passengers and Cargo Booking Requests and in the printing of all related e-Tickets as received from UNHAS.
Responsible of HR (Local and expatriate) archive folder
Finally, perform any other action related with the position needed to achieve the objectives of the projects and of COOPI Nigeria if requested by his/her supervisor.
Cooperazione  International  (COOPI)  Recruiting HR Officer & Program Coordinator
Applicant's Profile:
Qualifications & Cognate Experience:
First Degree in Law, Business Administration or Social Sciences. A Master's Degree in Administration / Human Resources and or a professional HR certification will be an added advantage
Minimum of 3+ years post graduate experience in Administration/Human resource management, preferably in an International Organization;
Must demonstrate a good understanding of contemporary human resource issues and best practices
Sound knowledge of local labour laws and ability to understand and interpret legislative and policy issues
Must be familiar with participatory approach to developing HR Processes and Systems
Proficiency in the use of Microsoft Office suite, including Word, Excel, PowerPoint and Outlook
Professional Skills:
Strong interpersonal, communication and organizational skills as well as good judgment and vision.
Strong written and verbal communication skills.
Sound coordination skills and a demonstrated ability to multi-task.
Demonstrated proactive leadership ability,
Diplomacy, flexibility, and resourcefulness.
Strong critical thinking and creative problem-solving skills.
In addition, ability to work effectively in diverse environments and Calmness under pressure
Respect the importance of confidentiality, as you will be dealing with employees' personal details
Must possess the ability to build good working relationships with colleagues at all levels
Must be fair and objective in handling situations related to employee relations
Good planning, monitoring and organizing skills and experience
Results-oriented and ability to work with minimum supervision
HR Officer & Program Coordinator
Application Closing Date:
27th October, 2017.
How to Apply:
Interested and qualified candidates should send their applications (CV – max 3 pages), Cover Letter  – max 1 page), Minimum three qualified reference contacts) to: hr.nigeria@coopi.org specifying in the e-mail subject: "Application for Human Resource Officer".
Note: Any late application or incomplete submission will not be considered and thus will be disregarded immediately. Only shortlisted applicants will be contacted.
(2)  Programme Coordinator
Location: North East (Maiduguri) with frequent travel to Yobe state and when necessary Abuja
Job Type: Contract:
Period: Renewable Every Six months.
Cooperazione  International  (COOPI)  Recruiting
Operation  Background
Since the declaration of state of emergency in the Nigerian federal States of Borno, Yobe, and Adamawa, the escalation of the Boko Haram insurgency has led to multiple displacement crises, with communities fleeing their area of origin to take refuge in camps or host communities. In 2014 there was a substantial increase in violence related to Boko Haram and the counter insurgency operations, consequently creating acute and largely unmet humanitarian needs, as IDPs are cut off from their homes and livelihoods, basic services, kinship and social ties.
In September 2014, COOPI began operating in north eastern Nigeria in response to the humanitarian crisis caused by the insurgency, established its operation in Bauchi State and later expanded to Yobe State considering the heightened presence of IDPs in the LGAs of Fika, Damaturu, Potiskum, Geidam and Yunusari.
The Programme Coordinator (PC) is the focal point of COOPI's program in the North East of Nigeria.
In consultation with the Head of Mission, he/she formulates the strategy for the Nigerian mission and ensures it implementation in accordance with COOPI policies, donor expectation, local and international legislation.
He/she coordinates and evaluates all aspects of the COOPI projects, and facilitates the flow of information from the field to the capital.
The Programme Coordinator also plays a strategic role for COOPI's external relationships, liaising with donors and stakeholders in collaboration with the HoM. Specifically, he/she:
To be an excellent program coordinator, you must be organized and detail-oriented, comfortable working with diverse teams.
Scope of Responsibility:
Your responsibilities must cover the following areas:
(a) Coordinates and supervises the program country strategy implementation:
Contributing to the design and update of the country strategy by providing inputs to the Head of Mission.
Visiting COOPI field activities regularly and reporting on problems, challenges and obstacles while building an intimate knowledge of fieldwork realities
Ensuring the monitoring and evaluation of the program including the identification of needs and gaps
Monitoring and reviewing the security status of the area(s) of operation on a regular basis, liaising as applicable with local authorities, other NGOs, the UN or other relevant security bodies and keeping the Head of Mission updated on relevant developments.
(b) Coordinates the overall implementation of the projects:
Ensuring objectives are met within the required time frame and budget and according to COOPI and donors' procedures
Taking preventative and corrective action when necessary.
Ensuring the overall planning and follow-up of technical reporting for donors, authorities and internal requirements in coordination with the support departments.
Ensuring synergy between Technical and Support services
Ensuring the implementation of recommendations resulting from internal audit, experts' field visits, HQ advisors etc.
Piloting the internal quality control, by promoting monitoring mechanisms (ex: self-evaluation tool), facilitating internal control and external evaluations
Cooperazione  International  (COOPI)  Recruiting HR Officer & Program Coordinator
(c) Represents and liaises for operational strategy and program to donors, authorities, UN, NGOs in link with the head of Mission:
Developing and maintaining relationships with relevant stakeholders (e.g. beneficiaries, community leaders, local and national government officials, donors, UN agencies and other NGOs) and representing COOPI at relevant state level meetings (e.g. state and local government, sector-coordination and security) in order to facilitate and ensure cooperation and partnerships.
Strengthening field and capital level information-sharing with IOs, NGOs and Government
Contributing to the identification of potential funding opportunities
(d) Analyzes Humanitarian needs and response:
Collecting, summarizing and analyzing information from external sources and from technical advisors for future opportunities
Supporting the project team for proposals writing (narrative and financial) to address the identified needs.
Applicant's Profile:
Qualification and Working Experience:
A minimum of 5 years of work experience in project formulation, implementation and coordination in the humanitarian context with International NGOs
Experience in working with different Donors (ECHO, USAID, UN agencies etc.)
Strong managerial skills.
Good knowledge of humanitarian standard and background (ex. Sphere standard)
Good report writing skills;
Good knowledge and use of the English Language;
Proactive aptitude in terms of planning and coordination with different bodies, institutions and Reference Points;
Target oriented and problem-solving aptitude;
Good leadership skills, aimed at managing and motivating a team;
Furthermore, positive ability to bear stressful and complicated situations;
Diplomatic and confidentiality skills;
Advanced IT skills
Previous experience in the Region is an asset.
University degree relevant subject (post graduate degree required).
Conditions
This is a Non-Family Duty post.
Salary and other conditions are based on COOPI's salary grid.
Application Closing Date
30th November, 2017.
How to Apply
Finally, interested and qualified candidates should: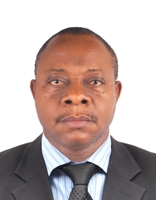 Founder/Managing Partner of Complete Full Marks Consultants Ltd. An Economist turned Chattered Accountant and Tax Practitioner with over 37 years of industrial experience.