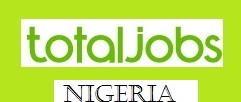 Fresh Job Vacancies @ e-Recruiter Oct/Nov. 2017
Fresh Job Vacancies @ e-Recruiter Oct/Nov. 2017 – Available job vacancies are – Food & Beverage Manager, Pastry Chef, Assistant Restaurant Manager, Sous chef, Assistant Human Resources Manager, Customer Relations Officer and French Speaking Recruiter.
In this list you could find your interest. You have to study the details of scope of the job and the job requirements before making your choice. Then apply accordingly.
Recruiting Firm Briefs:
eRecruiter Nigeria has deep knowledge of Human resources and recruitment. Our business is in Talent acquisition, recruitment, outsourcing and everything that revolves around Talent. From acquisition to testing return on investment (ROI) on talent and everything in between. Our goal is to re-define the Nigerian recruitment industry.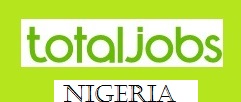 In the last 4 years eRecruiter Nigeria has evolved to become a strong recruitment consulting and professional staffing brand in Nigeria. We have successfully expanded our operations to different practice areas.
At eRecruiter Africa, our business is Talent! From Acquisition, Management, Mobility to everything that revolves around talent. We are like no other recruitment consulting firm. We are results driven, we believe in delivering value first to our clients.
Fresh Job Vacancies @ e-Recruiter Oct/Nov. 2017
(1) Interior Architect
This staff will develop and manage key aspects of the client's architectural design functions, ensuring hitch free operations that effectively guarantee growth in sales and revenue.
(2) General Manager – Sales
To exploit business opportunities, develop and deploy sales strategies that would guarantee the achievement of the overall sales target of the organization.
(3) Food and Beverage Manager (Hotel)
We are looking for a professional food and beverage manager to be responsible for managing all F&B operations and for delivering an excellent guest experience. The successful candidate will be able to forecast, plan and manage all F&B orders, staff and finance.
The goal is to maximize sales and revenue through customer satisfaction and employee engagement.
(4) Pastry Chef (Hotel)
We are looking for an experienced Pastry Chef to prepare a variety of desserts, pastries or other sweet goods. Your skill in baking high quality treats should be matched by your creativity to develop new amazing tastes and recipes.
The ideal candidate will be well-versed in culinary arts with a passion for sweet and delicious creations. They must adhere to health and safety standards to provide clients with the best possible serving.
The goal is to enhance customer satisfaction so that we can maintain and expand our clientele.
Fresh Job Vacancies @ e-Recruiter Oct/Nov. 2017
(5) Assistant Restaurant Manager(Hotel)
Areas of responsibility include Restaurant services. Supervises daily restaurant operations and assists with menu planning, maintains sanitation standards and assists servers and hosts on the floor during peak meal periods.
Strives to continually improve guest and employee satisfaction and maximize the financial performance in areas of responsibility.
Determines training needed to accomplish goals, then implements plan.
(6) Sous Chef
The sous chef assists the head chef. The person occupying this position is directly in charge of all the other members of the kitchen staff.
The sous chef requires both culinary and managerial skills.
Fresh Job Vacancies @ e-Recruiter Oct/Nov. 2017
(7) Assistant Human Resources Manager
Manpower planning and set-up of job descriptions in alignment with the company's standards
Recruitment of qualified candidates on all levels from all available sources e.g. external recruitment agencies
Handling of training curriculum
(8) Customer Relations Officer
Customer relations officers are seen employed in most of the prestigious hotels. Customer relations officer plays a crucial role in creating a good will among the visitors by providing excellent services to its customers.
Thus, he/she is responsible for making the stay of the customers pleasant and comfortable and taking care that all the issues have been solved promptly, so as to ensure better customer.
Fresh Job Vacancies @ e-Recruiter Oct/Nov. 2017
(9)French Speaking Recruiter – Cameroon
e-Recruiter is now looking to take on a Recruitment Consultant – in Cameroon Only to join the e-recruiting team on a fixed Two months contract which is renewable depending on Business needs.
Fresh Job Vacancies @ e-Recruiter Oct/Nov. 2017
Be Warned:
eRecruiter Nigeria
or
Edge Recruiter Nigeria Ltd will NEVER send SMS or Text message inviting you for an interview. We will NEVER send email from @yahoo or @gmail or @hotmail e.t.c or any free email address. We will ALWAYS send an email from our designated email addresses (which is @ourcompany.com).
On our part, (Completefmc), we don't run an employment syndicate. Therefore do not send mails or phone calls to ask for help. Our publication gives enough information for every job vacancy.
Fresh Job Vacancies @ e-Recruiter Oct/Nov. 2017
There are always in this website a lot of job vacancy, career, scholarship and recruitment information. I advise you keep in touch with this website everyday for such regular information.
Share the information with your friends and colleagues at all time. Like us on our Facebook and follow us on the other social media platforms.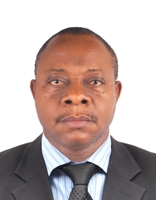 Founder/Managing Partner of Complete Full Marks Consultants Ltd. An Economist turned Chattered Accountant and Tax Practitioner with over 37 years of industrial experience.