Apply for Wema Bank Plc 2018 Nationwide Graduate Trainee Recruitment – A trainee is commonly known as an individual taking part in a trainee program. He/she may or may not be a graduate from the university. This programme  could be an in-house programme for a company's would be staff. In this case a trainee is an official employee of the firm that is being trained to the job he/she was originally hired for.
As a matter of fact, Wema Bank Plc 2018 Nationwide Graduate Trainee is a graduate trainee programme for you. Everything you want to know about it is in this post. The recruitment criteria, recruitment portal downloads and uploads, and application forms and procedure for filing the forms.
Apply for  Wema Bank Plc 2018 Nationwide Graduate Trainee Recruitment.
 In Wema Bank you build your career knowing fully well that people are the key to realising the bank's vision. Building trust with colleagues and clients in a  strong teamwork, professionalism and being accountable for your actions are the foundation for our success. Wema Bank is an organisation that appreciates and values your unique talents, contributions and accomplishments.
Applications are invited for:
Job Title: Graduate Trainee
Location: Nationwide
Employment Status: Full Staff
Job Grade/Level: Entry Level
Requirements
Qualification:
University Degree with a grade not lower than Second Class Upper Division.
Professional qualifications and/or certifications proffer added advantage.
Age: 
Communication Skills: 
Advanced competency in oral and written English with the ability to communicate clearly and confidently in a professional work environment.
Interpersonal Skills:
 Demonstrable and proven interpersonal skills, including the ability to work and interact with people regardless of age, sex, background, religion, race, or origin.
Flexibility: 
Be adaptable and demonstrate the ability to traverse different assignments and work locations.
Analytical Skills: 
Ability to apply strategic thought process to complex business challenges and to develop innovative, yet practical, solutions.
Commitment & Aspiration: 
Be committed to the growth and achievement of personal and corporate goals.
Application Closing Date
31st July, 2018.
Method of Application
If you are interested and qualified you should send your CV's to: job@wemabank.com Stating "Graduate Trainee Recruitment" as the subject of your mail.
NOTE:
All fresh graduates with a minimum of a university degree not below Second Class Upper Division and have completed the mandatory one-year National Youth Service Corps (NYSC) programme are encouraged to apply.
All eligible candidates will be  invited for a Computer-Based Test (CBT).
This is the preliminary phase of our entry-level recruitment process.
Once successful, you will be scheduled for the next phase of the process, leading eventually (for successful candidates) to an exciting career with the Bank.
Visit  here for more Information: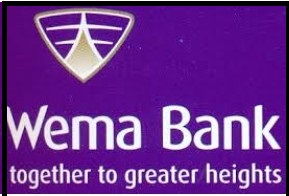 OTHER RECOMMENDED RECRUITMENT EXERCISES:
I know you enjoyed this article. Build your career level and ensure shortlisted recruitment at all the
time. Could you share this article to reach your friends and your other
contacts. 
Thanks for reading through.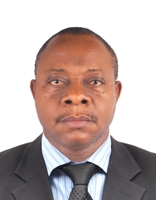 Founder/Managing Partner of Complete Full Marks Consultants Ltd. An Economist turned Chattered Accountant and Tax Practitioner with over 37 years of industrial experience.