FLOUR MILL  START-UP PROCESSING BUSINESS PLAN TEMPLATE
Flour Mill Start-Up Processing Business Plan Template – Yes! Now that you have decided to start a Flour Mill Processing Business for the first time. Here re all the business variables and parameters  you need to put in place to start-up and grow. Of course, a flour mill is an easy business to start from. Additionally, you can start this business in  both city and rural areas. Furthermore, flour mill offers a wide range of manufacturing opportunity for  entrepreneurs. The object of crafting this article is to provide you essential flour mill business operation start-up procedures in a business plan template.  Additionally, this Flour Mill Start-Up Processing Business Plan Template serves for small or large start-up capital investment. The framework is the same.
Cereal  flour mill is a process industry to mill the grains/cereals and provide the endosperm as various fractions for various usages. The skin or bran is separated from the endosperm for other uses. As a matter of fact,  all  these products have sufficient domestic demand in Nigeria. Additionally, there re also export potentials. Generally, wheat  atta (Normal flour), maida (Baking flour), suji ( Semolina ) and cornflours re the basic ingredients for the wide range of processed foods. Additionally, these re the items for domestic daily use. Furthermore, the bakery industry of our country largely depends on these ingredients as raw materials. So the flour mill project is a financially profitable business in our country.
FLOUR MILL  START-UP PROCESSING BUSINESS PLAN TEMPLATE
Flour Mill Start-Up Processing Business Plan Template:
Hi! You have to get it right from here. And follow what this template offers.
Basically, you can start the business in two ways. And the two different business types demand different infrastructure and investment.
Here, secure a small  space. Install a small milling machine there. Then allow people to come with grains. And you will be charging them for grinding those grains. This is comparatively easy model and demands small capital investment. Also, this is a very traditional model of flour milling business.  However, this model is not good for large scale production and for  long sustainable business.
Small Scale Milling Plant:
Another option is for you to setup an integrated flour mill. And offer a well designed  and packaged products to your consumers. However, this business demands moderate capital investment initially. Also, you need to have in place  strategic planning for marketing and distribution.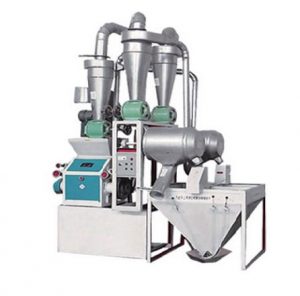 FLOUR MILL  START-UP PROCESSING BUSINESS PLAN TEMPLATE
Flour Mill Start-Up Processing Business Plan:
So drafting  a flour mill business plan or project report is absolutely necessary for initiating the business. Additionally, you must structure  the business plan according to products you want to produce and your investment capacity.  And that is what Flour Mill Start-Up Processing Business Plan Template  is all about.
Flour Mill Start-Up Processing Business Registration & License:
Flour milling business comes under the food processing industry. So it demands specific licenses and registration before commencing the business. Remember NAFDAC and NDLEA regulations. However, here we put a list of basic requirements.
First of all, determine the form of the organization and register your business with CAC.
Apply for the Trade License from relevan authority.
Furthermore, apply for NAFDAC No. Registration
Check the tax liabilities – Get your first Tax Clearance Certificate
If it demands any envronmental pollution clearance, please do.
Flour Mill Processing  Business Investment:
Furthermore, the two  different types of investments involved here re –
First, Fixed capital investment which includes land (if you can buy one), building, machinery, and all recoupable expenses like registration and licensing fees which will be capitalised and amortised over some years.
Another is working capital investment.  Here you make provision for  raw materials, staffing, rent, transportation, marketing, distribution and administration costs.
FLOUR MILL  START-UP PROCESSING BUSINESS PLAN TEMPLATE
Flour Mill Business Plant Setup & Machinery Budget:
Again, here re some basic required plant  and  machinery:
Bucket elevator
Reel machine (a system of 3 segments)
With the followings;
Rotory seperator with aspiration channel
Scourer machine with aspiration channel
Intensive dampner
Rotometer
De-Stoner
Indent cylinder
Screw conveyor
V-Groove, Pulleys, Couplings, V-Belts etc
Weighing scale
Dust cyclone
L.P fan for cleaning
Magnate
Silogate
Roller Mill body
Roll Grooving & spindle cutting
Purifier
Supper cyclone
Generally,  flour mill project comes with  lots of customization. Accordingly, you must design your factory and install your machineries  according to your investment capacity and desired output quality and  quantity. Additionally, you will need to have testing/control equipment and packaging machinery.
FLOUR MILL  START-UP PROCESSING BUSINESS PLAN TEMPLATE
Flour Mill Business Plant Setup Utilities:
In addition, never forget to budget for the utilities.  Check for availability of  transportation facility, electricity, water, semi-skilled manpower and drainage facility.  Add a rounding-up figure as Sundry Expenses.
Flour Production Process & Raw Materials:
Generally, this is where you define your product, their components and production process. And the production process of each  flour item is little bit different.
First of all, explain how you clean the cereal (wheat, corn etc.) grains thoroughly to remove dust, stone and other foreign matters. Then temper the grains before grinding by treating with water so that the bran can separate from the endosperm. Then explain the crushing processes until the meal/flour is achieved.
FLOUR MILL  START-UP PROCESSING BUSINESS PLAN TEMPLATE
Additions:
Additional information you must carry in this business plan re the, packaging, storage, marketing, pricing and financial revenue analysis.
Whether you buy or cultivate the cereals/grain they must carry monetary values with which you analyse the business viability.
Check out these related topics for better appreciation.
FLOUR MILL  START-UP PROCESSING BUSINESS PLAN TEMPLATE
Other Parts of the business plan:
Other parts of the business plan is obtainable from Complete Full Marks Consultants (CFMC)  Limited is.  CFMC Limited is a firm of Chartered Accountants. You know what that means! It means we can do so much for your.  We will help you register your business/company with CAC, handle your tax matters with FIRS or SIRS, Do your business plan, do your accounting, auditing  as external auditors or for your internal control management. Look, we will get your PENCOM. ITF, NSITF compliance certificates for your contract biddings.
Contact us on cfmclimited@gmail.com or call  +234 8034347851 for these assignments.
If you enjoyed this post, please share to reach your contacts. Remain connected with us by clicking on our Facebook platform for your regular updates.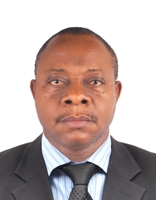 Founder/Managing Partner of Complete Full Marks Consultants Ltd. An Economist turned Chattered Accountant and Tax Practitioner with over 37 years of industrial experience.