Kids Care Day-care Business Plan for Existing Business.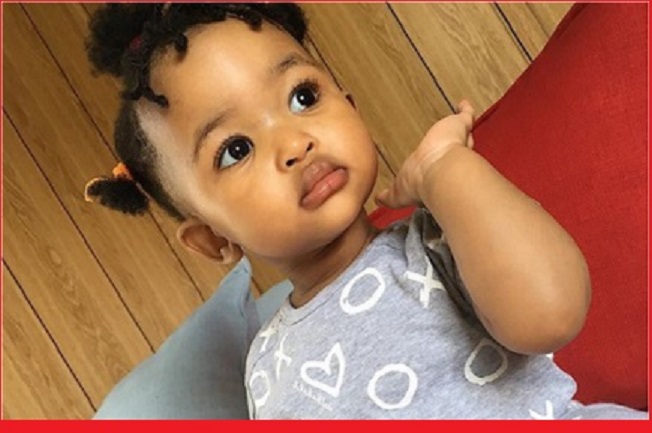 This is a free Kids Care Day-care business plan sample for existing businesses. As such, this post is good for home day-care business plan, day-care proposal and preschool business plan. Kids Care Day-care Business is targeted at working-class families who spend most of their daily hours officially outside the families. Targeted also include business community families who are always in their business locations for day long time. This is an opportunity for those who can afford private crèche for their toddlers early in life. Kids Care Day-care Business Plan for Existing Business will help you start off immediately.
Kids Care Day-care Business Plan for Existing Business is to seek for investors, bank loan, grants and sponsorship.
This Kids Care Day-care Business Plan for Existing Business gives details of company profile, operating analysis, scope of activities, market trend and segmentations, current asset base – all are illustrated here.
Kids Care Day-care Business Plan for Existing Business.
Furthermore, Kids Care Day-care Business Plan for Existing Business is a multi-purpose business plan. It can be used as management plan and business expansion strategy. In addition, it can also be used for Grant Applications from government and private institutions, Bank Loans and Proposal writing. Kids Care Day-care Business is a lucrative business in Nigeria today. This is because it's becoming one of those essential services for the working-class families. Therefore, the quality of services provided by the industry is becoming a challenge. This is why it currently requires a lot of strategic planning to start and run efficiently. That is why you need our backing. Complete Full Marks Consultants Limited is well equipped to provide you all strategic measures you need to run you existing Kids Care Day-care Business
Underlining Templates:
Kids Care Day-care Business Plan for Existing Business. – Industry Overview:
Our research has proved that there is a general family challenge for young families globally today. No country or continent is exempted. And, that is, how to take care of babies while mothers are at work. Naturally, it's the duty of every parent, and mothers in particular to see to it that their kids re properly taken good care of especially in infancy. However, certain circumstances would not allow mothers do this. Official work assignments have made this a challenging one. In fact, there are no time available to them to sit closely with their children so as to monitor them grow. The result is that parents take their kids to a day-care facility. Kids Care Day-care Business hereby presents solution to this challenge.
Kids Care Day-care Business Plan for Existing Business. – Executive Summary:
This business plan is for Baby Mama Child Day Care, Lokoja. It is a (3) three-year business plan showcasing feasibility and break-even analysis. The service range at Baby Mama Child Day Care covers children from age 6 weeks to age 6 years. Others included re those we take over from various nursery and primary schools around us when schools close for the day. Our timing ranges from 6.30 am to 8.00 pm when parent must have closed from work and be able to pick their children from us. Those who close earlier pick theirs earlier.
Because Baby Mama Child Day Care is a big solution to family challenges, this business has actually witnessed a great succeed in its 3 years of existence. Our expansionary surveys and feasibility analysis carried out by our consultants, Complete Full Marks Consultants Limited, reveal that there are about 350 working class families within our vicinity. Out of this number 45% of then have more than two (2) children. It concluded that on average, Baby Mama Child Day Care, will be getting not less than 40 children monthly from them if the most of the variables and growth indicators highlighted in this business plan is adhered to. This is to gives us a 25% anticipated growth on our previous records.
Kids Care Day-care Business Plan for Existing Business.
Baby Mama Child Day Care – Profile:
Baby Mama Child Day Care is in the child day care services industry. But this is centre based. Baby Mama Child Day Care centre is duly registered with the State's Women Affairs Commission to provide child care services for families in the state. Other services include providing crèche and nursery education for children of pre-school age. Building a hygienically efficient and sustainable baby day-care centre is a challenging endeavour in Nigeria. Therefore, Baby Mama Child Day Care partners with both the state and local government environmental and health institutions to ensure that our babies are kept under hygienic environment. The sole aim is to build confidence in the parents who leave their children under our care for such a long time.
Ownership:
Baby Mama Child Day Care is owned by twin brothers, Messrs. P1 & P2. The two are married for over 30 years and have 6 and 4 children each respectively. Mr. P1 is a retired public health officer, whose working experience spine over 36 years. He is in charge of the day to day running of the day care. All monies for start-up tools, equipment and operational costs have always been provided by this twin brothers. There is no intention of getting outside investors involved.
Baby Mama Child Day Care Objectives:
Our objective is a comprehensive agenda to:
Provide excellent customer services and quality care
Raise a right and high child care standard in our community
Raise health and intellectually sound pupils
Offer a 24/7 day-care services.
Host over 480 kids in the first year and grow at 20% annually.
Creating quality value for the children and their parents,
Therefrom, generate revenue to maximize profit for the owners of the Day-care
Our Goal
Our gaol is anchored on our ability to:
Apply every essential Gorilla Marketing Model to reach residents and working parents around our catchment area.
Maintain a high hygienic environment,
Continually improve on our quality of service delivery
Work towards lowering per unit cost of servicing a baby and generally increasing efficiency lowering total annual cost.
Our Vision:
Our vision is a large one which is to:
Continue to be the most patronized Day-care in Lokoja and other places where our branches are established in Nigeria
Our Mission
This has been and will continue to be to:
Render a comprehensive and specialized day care services to certain class of individuals,
Give maximum attention to each child through qualified staff and competent child care givers.
Current Net-Worth Analysis:
Our Net-Worth analysis include all outcomes of our internal control assessments and valuations as captured in our financial statements by our External Auditors – Complete Full Marks Consultants Limited. These are:
Fixed Capital Assets:
This is the aggregation of all of our capital expenses (CAPEX) to date. They are both fixed tangible and non-tangible assets. These are those covering plant and equipment, furniture and fittings, motor vehicles, statutory registration payments, goodwill etc. The table below shows the tabular/spreadsheet analysis of this.
These are cash and cash equivalents. It's the aggregation of our short term assets less short term liabilities. They include our operation short term commitments as shown in our operational expenses analysis below.
Our high working capital ratio is an indication that we have enough working capital to float this growth plan.
This is the sum total of sums invested in the business as equity, and those long term loans/debentures from investors.
The equity index is an indication that we are not tin capitalised. This is because our gearing ratio is good enough even to attract more investors.
The business balance sheet and operational ratio analysis attached as appendix to this plan refers.
Operation Analysis:
Our operations have been so encompassing. Our all purpose model of approach to operations has actually paid off. These are expressed as follows.
Our Services:
We have endeavoured to render services loved by most parents. This is because we know that most parents want "the best" for their children. Therefore, our services have been those that impact on the children behaviour formation. We know that high-quality care will actually build good behaviours on the quality of life of children of high class baby day cares like ours. So, we provide programmes that impact on:
Child's physical development
Child's social and emotional development
And child's language and cognitive development
We also provide transport, and health checks periodically.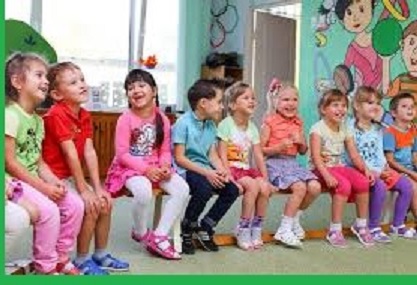 What we brought to the Industry:
These are keys to our Successes. As a matter of fact, we brought in to the industry innovative child care programmes which actually are our keys to success.
Professional managerial skills
Industry experience of over 35 years
Therefore, people patronize us because of the following reasons:
Well experienced care providers
Well-equipped baby-care Centre with Standard equipment
Flexible schedule that fit in to our client's schedule
Excellent Customer Care
A high class baby Day-Care – first of its kind in our environment
Good management
Up-to-date schemes and trendy practice modules
24/7 childcare service
In fact, the above listed services and methods have also served as our competitive advantages.
Our Target Market & Segmentation:
Our target market has been the parents and guardians. Our focus therefore have continually been on the following class of people:
Corporate Executives
Business People
Single parents
Baby-Mamas
Sports Men and Women
Government Officials
Families
Middle class and high class people
Kids Care Day-care Business Plan for Existing Business – MARKETING STRATEGY
In adition, we will continue to use our self-help designed gorilla model of marketing strategy which includes:
Re-Lunching Exercise:
A grand parents-children-staff party
Continue positioning our greeters to welcome parents and kids as they come
A loyalty plan that enables us continue to reward our regular customers
Steady positioning our flexi banners at strategic positions all around our vicinity
Continuous advertisement in Radio, Televisions and magazines
Step up to the next level in our collaborations with child's/education agencies in town, to continue referring parents who are looking for a good day care centre to us.
Kids Care Day-care Business Plan for Existing Business
2. Pricing Strategy
In fact, we will continue to set our prices in line with what is available in the day care industry. We are very aware that this will attract more customers to us at this dispensation.
3. Payment Options
As a matter of fact, we have decided to continue on our payment policy that is all inclusive. This is because we are aware that different people prefer different payment options. So, the following payment options will be available in every of our outlets;
Cash Payment
Payment via Point of Sale (POS) Machine
Online bank transfer (online payment portal)
Payment via Mobile money
In view of these, we've chosen banking platforms that'll help us achieve our plans without any itches.
4. Publicity and Advertising Strategy
Unlike in our start-up plan, we have decided to create a budget for publicity and advertisement for the major aim of introducing our brand in our vicinity. Therefore, listed below are the platforms we intend leveraging on to promote and advertise our business the more;
Place adverts on both print and electronic media platforms
Continue sponsoring our regularly educational community programs
Maximum utilization of internet and social media platforms like; Instagram, Facebook, twitter, et al
Expand the installation of our Bill Boards on strategic locations
Distribute our fliers and handbills in target areas where guardians can be found.
Position our Flexi Banners at strategic positions around the airport
HOW YOU MAY GET COPY OF THE BUSINESS PLAN:
Finally, other Segments of Kids Care Day-care Business Plan for Existing Business are available on request. These include the financial projections, SWOT, and financial analysis. Call now to get them at minimal cost. Call +234 8034347851 or email to cfmclimited@gmail.com
The following business plans re available for immediate purchase. They are general purpose business plans. The prices range from N15,000 to N20,000. Those who want customized copies or a combination of the projects will have to pay more.
THESE ARE AVAILABLE:
Broiler Poultry Business Plan with N200,000 capital outlay
Broiler Poultry Business Plan with N500,000 capital outlay
Layer Poultry Business Plan with N1,800,000 capital outlay
Broiler Poultry Business Plan with N750,000 capital outlay
Broiler Poultry Business Plan with N1,000,000 capital outlay
Layer Poultry Business Plan with N300,000 capital outlay
Turkey (local) Poultry Business Plan with N250,000 capital outlay
Turkey (local) Poultry Business Plan with N410,000 capital outlay
Foreign Turkey Poultry Business Plan with N300,000 capital outlay
Foreign Turkey Poultry Business Plan with N550,000 capital outlay
Kids Care Day-care Business Plan for Existing Business
Furthermore, available ready-made business plans include the following. But, price ranges N30,000 and above.
Car Dealership Business plan with N90m Capital outlay
Car Dealership Business plan with N223m Capital outlay
Palm oil Milling Business Plan with N40m capital outlay
Palm oil business plan with capital outlay of N1- 5M
Rice mill Business Plan with N27m capital outlay.
Car wash business plan with capital outlay of not more than N5m
READ ALSO:
HOW YOU MAY GET MORE BUSINESS PLAN TEMPLATES ON THIS WEBSITE:
In addition, we wish to inform you that everything you need about Business plan is in this site. Therefore, we feel you should first navigate and explore what you have here before looking elsewhere. So, we recommend you use:
Google site search for completefmc. That is, type whatever you want to search for on google by adding /completefmc at the end to get you right inside this site. e.g. business plan templates/completefmc will take you to other such posts on this site. Just try it now.
Our site search button – On top of this page or elsewhere is a search button. Make use of it for better results. Just type in whatever you want there and press enter. e.g business tips. That will prompt out for you all relevant related posts on your subject of search. Then click on the required topic.

USE ALSO:
Our contact us tag – Please search for how you may contact us on this our search button, and you will have our contact details. Just type on our search button – how you may contact us and press enter. Or use the menu drop down on 'What to know about us' See our services.
Click to read the highlighted comments on our pages.
Lastly, for now, our social media buttons – For this, use our share, follow us buttons and comment box. These will keep you connected with us. Remember, sharing keeps friends closer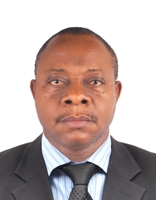 Founder/Managing Partner of Complete Full Marks Consultants Ltd. An Economist turned Chattered Accountant and Tax Practitioner with over 37 years of industrial experience.