General Supplies Contractor Business Plan Nigeria
General Supplies Contractor Business Plan Nigeria – Perhaps you want to know about; supply business opportunities in Nigeria; business plan for selling building materials; starting a construction supply business; business plan for buying and selling petroleum products, farm produce, processed food items, general supply business in Lagos, Abuja, Warri, Kano and other cities in Nigeria.  Fortunately, these re related to our previous post on Modern General Contractor Business Plan. You may need a copy now.  General Supplies Contractor Business Plan Nigeria is another well articulated simplified business plan for all starter entrepreneurs.
As a matter of fact, if you re truly convinced that starting a General Supplies Business is the right business for you, then you need to write your own business plan.  The essence of writing a business plan before starting any business is for you to have a roadmap or  blueprint of how you would setup, manage and grow your business. Therefore, it will ensure you considered all the factors inherent in the business you re about setting up when preparing your business plan.
Consequently, below is a General Supplies business plan template that will help you successfully write yours with little or no stress. Where you don't have the professional skill to do that for yourself, then call +234 8034347851 for a professional copy at a minimal cost.
General Supplies Contractor Business Plan Nigeria
THE ILLUSTRATIVE BUSINESS PLAN
General Supplies Contractor Business Plan Nigeria Executive Summary
Anekivine Nigeria Limited is a registered General Supplies Contractor that is located in one of the busiest streets in Eziala City – Eziala, Imo state Nigeria. We have been able to lease a facility that is big enough  to accommodate the kind of standard general supply store that we intend launching and the facility is located in a corner piece building in the biggest Plaza market in Ezial City.
Introduction:
As a matter of fact, Anekivine Nigeria Limited  will retail and supply  a wide range of building materials like lumber and other structural building materials, hardware, tools, plumbing and electrical supplies, doors and windows et al. On the other hand, the  petroleum products to be supplied re to be sourced from noteable independent marketers such as A – Z Petroleum Ltd,  while farm produce will be sourced from Animal Farm Limited. In addition, processed food items re going to be procured from Eat-One And Eat-All Limited, a notable food processing company in Imo state.  At at now, we re set to service a wide range of clientele in and around Imo state.
Furthrmore, being  aware of several general suppliers around Imo State, we have spent time and resources to conduct a thorough feasibility studies and market survey so as to be well positioned to favorably compete with our competitors. In addition, we have an online service option for our customers, and our outlet is well secured with various payment options.
General Supplies Contractor Business Plan Nigeria
Anekivine Nigeria Limited is a family business that is owned by Anekperechi and his two sons. Anekperechi, the Managing Director,  has  B.Sc. in Economics and is a Chartered Accountant of several years of experience in general administration and has worked worked for some of the leading brand in construction and consultancy industry in Nigeria. On the other hand, the  two sons re graduates of mathematics, and Geography and Environmental studies respectively, with post graduate experience of not less than 5 years each.  Although the business is launching out with just one outlet inExialaCity, but there re plans to open other outlets all around major cities in Imo State.
In conclusion, the feasibility analysis reveals  a turnover value of N8, 450,000 in the first year, N 12,500,000 in the second year and N15,000,000 in the third year. The growth rate is therefore estimated to be  at 25% annually up till the 5th year.  This business by every indication is going to be a uge success.
General Supplies Contractor Business Plan Nigeria
General Supplies Contractor Business Plan Nigeria Industry Overview
In the first instance, this industry consists of stores and dealers who retail building materials such as timber, stones and bricks. This industry also supplies cabinets, floor coverings, roofing materials, electrical and plumbing goods, doors and windows to the construction market.  In addition, the industry does  include home improvement centers, paint and wallpaper specialty stores or hardware stores.  Not only that, a section of this business will handle  supplies of petroleum products – petrol, diesel, kerosene, cooking gas to our clients. On the other hand, the farm produce will include supply of most food stuff to our clients who will mostly be super markets.
Consequently, rising consumer confidence and household income have helped ignite high standard of living forestalled during the recession. Not withstanding, rising competition from large general supplier stores would certainly stifle revenue growth for most of these items. However, Anekivine Nigeria Limited, believe that with its professional handling of business, it will be able to whether the storm.
General Supplies Contractor Business Plan Nigeria
On the other hand, trading  in petroleum products and processes food is  regulated in Nigeria. For instane, every food item must be registered with NAFDAC, while petroleum products are under DPR – Department of Petroleum Resources, PPPRA – Petroleum Products Price Regulatory Agency, PPMC – Pipelines and Products Marketing Company and NNPC – Nigerian National Petroleum Corporation. Therefore, anyone who aspires to start such businesses must apply and obtain the requisite license before they can legally operate.
Over and above, General Supplies Contractor Business is a profitable business and it is open for any aspiring entrepreneur to come in and establish his or her business. You can chose to start on a small scale in a street corner or you can chose to start on a large scale with outlets in key cities through-out  Nigeria.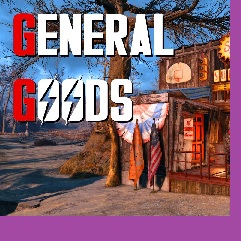 General Supplies Contractor Business Plan Nigeria
Our Products:
As a matter of fact, Anekivine Nigeria Limitedis renders its general supplies services to  a wide range of clients and of course to make profits, which is why we will ensure we go all the way to make available a wide range of products from top manufacturing brands.
Therefore, we will do all that is permitted by the law of the Federal Republic of of Nigeeria to achieve our aim and ambition of starting the business. Our product offerings are listed below;
Supply of  building materials of all kind: doors and windows
Retailing electrical supplies; lighting fixtures, and  plumbing supplies
Supplies of assorted food items
Supply of petroleum products: petrol, diesel, kerosene, cooking gas etc.
Other goods of general purpose
Our Vision Statement
Our vision is to become the leading brand in the General Supplies business in Eziala, Imo State, and to establish a one stop  supply store for general supplies in Imo State
General Supplies Contractor Business Plan Nigeria  Business Mission Statement
Our mission is to establish a world – class general supply  business that will make available a wide range of general goods from top manufacturing brands at affordable prices to the residents and organisations in Imo state and other key cities in Nigria  where we intend opening of chains of general goods supply stores.
General Supplies Contractor Business Plan Nigeria  Business Structure
Anekivine Nigeria Limited  do not intend to start a general goods supply business on a small scale.  Our intention of starting a general goods supplies contracting business is to build a standard and one stop store in Eziala.  Although our store may not be as big as big  but we will ensure that we put the right structures in place that will support the kind of growth that we have in mind while setting up the business.
Consequently, we will ensure that we hire people that re qualified, honest, and customer centric. Such as re ready to work to help us build a prosperous business that will benefit all our stake holders. As a matter of fact, profit-sharing arrangement will be made available to all our senior management staff and it will be based on their performance for a period of ten years or more.
In view of that, we have decided to hire qualified and competent hands to occupy the following positions;
Chief Executive Officer – First Director
Store Manager
Human Resources & Amin Manager
Merchandize Sales and Marketing Manager
Information Technologist
Accountants/Cashiers
Customer Services Executive
Truck and Van Drivers
Security Officers
General Supplies Contractor Business Plan Nigeria
SWOT ANALYSIS:
Anekivine Nigeria Limited  employed the services of an expert HR and Business Analyst, Complete Full Marks Consultants Limited, with bias in supply chain business to help us conduct a thorough SWOT analysis. The same exercise  created a business model that will help us achieve our business goals and objectives.
The summary of the SWOT analysis conducted for Anekivine Nigeria Limited is attached in the appendix. It  shows  the points of  our Strength, Weakness, Opportunities and Threats.
General Supplies Contractor Business Plan Nigeria Other Components.
Products and Services
Market Analysis.
Competitive Analysis.
Marketing Plan.
Sales Strategy
Financial Analysis
You can now check out these related topics for better appreciation.
General Supplies Contractor Business Plan Nigeria
The Comprehensive Part of the business plan:
In conclusion, the comprehensive  part of this business plan, is obtainable from Complete Full Marks Consultants (CFMC)  Limited.  CFMC Limited is a firm of Chartered Accountants. You know what that means! It means we can do so much for your.  We will help you register your business/company with CAC, handle your tax matters with FIRS or SIRS, Do your business plan, do your accounting, auditing  as external auditors or for your internal control management. Look, we will get your PENCOM. ITF, NSITF compliance certificates for your contract biddings.
Contact us on cfmclimited@gmail.com or call  +234 8034347851 for these assignments.
Finally, if you enjoyed this post, please share to reach your contacts. Remain connected with us by clicking on our Facebook platform for your regular updates.
General Supplies Contractor Business Plan Nigeria