Poultry Farming – Heat Stress Management Tips
Poultry Farming – Heat Stress Management Tips – If your birds must survive and your poultry business continues to thrive, you must know how to manage the heat period of the year. This is because heat presents a type of stress that can wipe away your whole poultry in few days. Therefore, this post present to you strategies for preventing heat stress in poultry. It also brings to you management tips of heat stress in broilers and layers. This is th simplest way of getting Poultry Farming – Heat Stress Management Tips.
Stress management tips are to be planned ahead of time.  In fact, you have to make these provisions while writing your business plan.  Therefore, this topic is good for existing and up-coming young poultry entrepreneurs who must succeed in poultry business. For anyone writing your business plan for you, insist that he/she provides these tips. For your immediate knowledge, let go through some brain storming questions that could keep you stirred-up for this business.
Poultry Farming – Heat Stress Management Tips
Your Test Questions Here:
For beginners, these questions re to brainstorm with you. But if you have been on this business, you should be able to attempt these questions and by them assess your standing on this business. Let's go on now.
What is the meaning of heat stress in poultry?
Can chickens survive in hot weather?
Can birds get heat stroke?
During heat time, how do you prevent heat stress in chickens?
How do you Spot  heat stress Signs in chickens  and plan to  Prevent? How do you keep your chickens cool in the heat?What temperature is too hot for your chickens?When is it too hot for your chickens to lay eggs?How hot is too hot for baby chickens?
I'm happy you are through with these questions. Now, we can proceed on the heat management tips.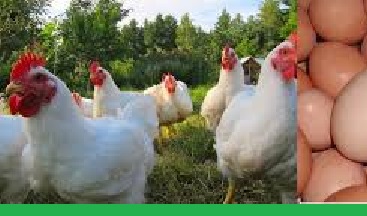 Tips on the Management of Poultry Heat Stress
Feed Management:
Feed the birds heavily very early in the morning – 6 – 6.3o am and late evening 5 – 5.30pm
If you must feed then in the afternoon let it be very light.
Water Management:
Always fetch your water with a surface container and keep overnight to cool down
Serve water at least 5 time a day within 6.30am and 5.30 pm
Always serve fresh water containing vitamin and other electrolyte supplements
Operational Management:
Reduce any stressful operation to the barest minimum
Provide adequate ventilation
Provide protection from the sun, don't crowd your flock but,
Keep your birds calm.
READ ALSO:
Poultry Farming Broiler Vaccination & Medication For Today's Farmer
Poultry Farming Feed Management Tips For Today's Farmer 
Business information Enquiries on Poultry Farming in Nigeria 
Poultry Farming – Heat Stress Management Tips  
Our Concern:
Our gaols is to help you succeed in your poultry business. As business consultants, we can manage your poultry for you. In the first instance, you need our poultry business plan to start-off. You need us to also incorporate your poultry business and provide you other business support services you need to succeed.  Our fees are moderate. Call +234 8034347851 or email cfmclimited@gmail.com
You can share this post, Poultry Farming – Heat Stress Management Tips – to reach your friends and colleagues. Do that by clicking any of our social media share button on this page now. If you also like us on our Facebook platform, you will be linked with us.