Petroleum Products Filling stations Business Plan
Petroleum Products Filling stations Business Plan – This is a comprehensive business plan for petroleum products. Therefore,  it's designed to cater for a multipurpose Fuel/gas filling station in Nigeria.  Consequently, the business plan tools included in this sample business plan re start-up cost analysis, sales and marketing analysis, and market survey. Others include, operation equipment and tools analysis which re essential for determining unit cost of sales. As you would see, any filling station business plan that fail to generate all measurable business plan parameters may not be a workable plan. Petroleum Products Filling stations Business Plan is a workable one.
Therefore, we have here a workable Petroleum Products Filling Stations Business Plan for you. This business plan is good for applications  for government  small scale industrial loan scheme, NGO empowerment programmes, and 
Bank of Industry loan
schemes for young NYSC graduates. In addition, it's good to attract investors into your business. Furthermore, it's good for researchers, students and professional business plan writers.
Petroleum Products Filling stations Business Plan
Introdcution:
Petroleum Products  re sold in Filling stations in Nigeria. As a matter of fact, Petrol station is outlet or depot that procures refined petroleum products (Premium Motor Spirit (PMS), also called petrol; Automated Gas Oil (AGO) known as diesel; kerosene; and household gas) in bulk, stores, and resell by use of pumps to customers. Gas station in Nigeria is also called petrol station or filling station.
Nigeria is one of the oil producing country of the world and a major fuel consumer in Africa. It's estimated daily consumption is put at about 50 million litres. One  advantage of pump station in Nigeria is that the demand for these products re very high.  Therefore, with little effort put into commercials or marketing sale is guarantee in good locations.
Even though there re big dealers in the market, like AP, Mobil, Texaco, MRS, Total, Oando, the supply isn't enough and more suppliers re always needed. This why more re still needed.
There re two groups of petrol filling station in Nigeria. One is autonomous filling station or  Reliant filling stationm.  The autonous filling station is  commonly called independent oil marketer. These re filling stations run and managed by individual owners who get the products  directly from Nigerian National Petroleum Corporation, through petroleum product marketing company (PPMC).
Reliant filling station or dependent oil marketer  re the major oil marketers. The like of AP, Mobil oil, Total, Oando etc. re the major marketers. The station just serve as  sales point for products of the major marketer. Consequently, it markets under the major oil company  own business name, facilities and premises.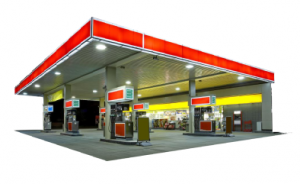 Petroleum Products Filling stations Business Plan
Petroleum Products Filling stations Business Plan Template:
This is the business plan template. It's so well designed to enable you understand, write or implement your business plan. Now, lets take the first step.
Start-up Checklist:
As a matter of fact, for you to do this business, you have to take care of these initial start-up commitments. They are:
Statutory Milestone:
You have to incorporate your business. We can do this for you, if you so desire. Just call us on +234 8034347851
Health and Safety and Fire Safety Arrangement (License)
Trade mark registration
Technical Milestone:
Conducting Feasibility Studies
Procurement of Equipment
Generating capital from family members & friends
Applications for Loan from the bank
Invitation of Investors
I have also included items 4, 5 & 6 under technical by their nature. They could be very critical for the start-up  business.
Petroleum Products Filling stations Business Plan
 Administrative Milestones:
Firstly, Open a Corporate Bank Accounts
Securing Point of Sales (POS) Machines
Opening Mobile Money Accounts
Opening Online Payment Platforms
Purchase of Insurance for the Business
Leasing of  facility and renovating the facility
Again, Drafting of Employee's Handbook
Drafting of Contract Documents and other relevant Legal Documents
Design  Company's Logo
Graphic Designs and Printing of Packaging Marketing / Promotional Materials
Purchase of the Needed furniture, racks, shelves, computers, electronic appliances & office appliances,
Creating Official Website for the Company
Creating Awareness for the business both online and around the community
Opening party / launching party planning
Establishing business relationship with vendors – wholesale suppliers / merchants of petroluem products,
Purchase of delivery truck.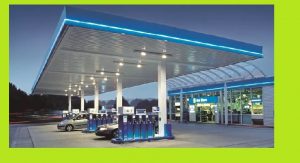 Petroleum Products Filling stations Business Plan
Now lets explain some of these Essentials:
Research and study:
In the first place,  search is to be done to ascertain the capital need for this business. In this case, as a capital intensive business funding is important. As enumerated above, this gives detailed  account of  all funds needed for the set-up, facilities, product and catering for the business.
Make research about the location you re intending for your Petrol station. The principle of business location or localization must come to play here.  Location must be accessible to a major road, spacious to accommodate the type of filling station you're setting up.
Again, you  need to draft business plan which you will perfect as you go on. Your plan will consist of your aim, your goals to achieve your aim, your vision and mission statement. This plan will have checklist/timelines to measure your progress.
Your research should also reveal all  the various regulations that bind the setting up and running of filling station in Nigeria. Therefore, get to know the permits and the requirements for the associations involved in the business before venturing into it.
Legalize the company and get Petrol station licence in Nigeria. You re  required  to register your company with corporate affairs commission of Nigeria. You will also need to obtain your tax clearance.
Petroleum Products Filling stations Business Plan
Petroleum Products Filling stations Business Plan Business Regulatory Licences:
This will necessitate your  obtaining licenses, approval and permit to run your filling station. In fact, this is necessary for you to  start setting up and get supplies of petroleum. Therefore,  you'll need to obtain licence from these bodies:
• DPR – Department of Petroleum Resources
• PPPRA – Petroleum Products Price Regulatory Agency
• PPMC – Pipelines and Products Marketing Company
• NNPC – Nigerian National Petroleum Corporation
After the licences and permits re in place, you will also need to join the following petroleum associations. These tend to help protect your interest concerning petroleum sale issues.
• IPMAN – Independent Petroleum Marketers Association of Nigeria
• NUPENG – National Union of Petroleum and Gas Workers
Petroleum Products Filling stations Business Plan Insurance:
You definitely don't just need to insure your business as requirement but also  because this business is a very risky business.  Most petroluem products re highly inflammable, so you will need to insure against fire.  The truck is also prone to hijacking. Again,  because this business also involves the movement of large cash, so you will also insure against theft, and for any other insurance policy you deem fit and can afford.
Petroleum Products Filling stations Business Plan
Equipment, Tools and Other Facilities:
Furthrmore, you have to budget for the following:
Errecting the facilities –  Filling station requires experts to construct. So look for them.
Building –  depending on station size and what you'll like to be in the station –  Restaurant, Supermarket, and Car Wash etc.
Pumps Shelter – Get a good design.
Storage tanks – underground storage tank. Design and construct according to your desired capacity.
Fence – by regulations you  require to make fence all around the sides of the petro station. Again, provide access routes.
Pumps – choose between  analogue and electronic pumps. The analogue pumps re outdated.
Management Team:
Furthermore, determine your manangement structure. The following re important.
Manager for managerial decisions.
Supervisor to assist the manager.
Cashier/Accountant for financial custody, information and analysis. :
Station Attendants for day to day sales.
Security – we all know the need for this.
Then, Check out your content:
Executive Summary.
Company Description.
Management and Organization Structure,
Products and Services
Market Analysis.
Competitive Analysis.
Marketing Plan.
Sales Strategy
Check out these related topics for better appreciation.
Petroleum Products Filling stations Business Plan
The Comprehensive Part of the business plan:
In conclusion, the comprehensive  part of this business plan, is obtainable from Complete Full Marks Consultants (CFMC)  Limited.  CFMC Limited is a firm of Chartered Accountants. You know what that means! It means we can do so much for your.  We will help you register your business/company with CAC, handle your tax matters with FIRS or SIRS, Do your business plan, do your accounting, auditing  as external auditors or for your internal control management. Look, we will get your PENCOM. ITF, NSITF compliance certificates for your contract biddings.
Contact us on cfmclimited@gmail.com or call  +234 8034347851 for these assignments.
Finally, if you enjoyed this post, please share to reach your contacts. Remain connected with us by clicking on our Facebook platform for your regular updates.
Petroleum Products Filling stations Business Plan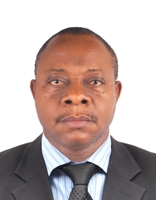 Founder/Managing Partner of Complete Full Marks Consultants Ltd. An Economist turned Chattered Accountant and Tax Practitioner with over 37 years of industrial experience.