How You May get Police character clearance certificate from Nigeria
You require a police character clearance certificate if you intend living in a foreign country other than your own. It's an official document from the police of your country stating whether or not any criminal convictions have been recorded against you at any time of your life. The issuing of a police clearance certificate is the sole responsibility of the Nigerian Police Criminal Record and Crime Management department. Police character certificates is also known as Police clearance certificate in Nigeria. The process which is carried out by the criminal records department of the Nigerian Police involves taking the applicant's finger prints and checking the police data base. This is How You May get Police character clearance certificate from Nigeria today.
This article is aimed at educating you on the procedures involved. It will also give you the application requirement details. We will also let you know how to get it easily using a third party. Therefore, if you must apply for a foreign visa as a student or for other immigration purposes requiring a police character certificate, this post is a must read for you.
How You May get Police character clearance certificate from Nigeria – Application Procedure:
The application procedure may take any of the following methods.
Personal Application:
This involves visiting and applying in person at the force CID, Police Criminal Registry, Alagbon, Lagos State or any state command headquarters. Now find out who the officer in charge is and let him know that you want to get "Police Character Clearance certificate". You will be required to pay the appropriate fee to collect the application form. You will then fill the form with either black or blue pen. Attach your passport photograph. Please, ask for help, if you don't know how to fill the application form.
In continuation, you have to now submit the filled application form for forensic analysis. This may take some hours before your certificate is ready. Remember that the forensic officer needs time to analyze and run full check on your fingerprints and go through details on your form.
Your certificate will be handed over to you when it's ready. Notwithstanding peculiar circumstances, this may take up-to a day to be ready. It may even take longer days at state offices. In fact, if you are applying from outside Nigeria you will require some patience.
How You May get Police character clearance certificate from Nigeria
Application Online:
This means applying from your state through Nigeria Police Force website. Please take the following steps.
Log on to http://www.npf.gov.ng/
Click police character clearance link on the quick-link menu.
This will direct you to http://npf.gov.ng/character/
Now, fill the registration form on the right hand side to obtain an Application ID.
You will now complete the Application Process by Login in with your email address and the Application ID electronically generated.
Fill the Bio-Data form when logged-in, then enter your details as per instructions outlined on the page.
Now again, upload the Bio-data page of your international passport/identity card
Print out the information submitted, and then, take the print out to the forensic section in the State Police Command for fingerprint analysis and for further directives.
For this visit:
If in FCT, Abuja, Visit Zone 7 Police Command Headquarters, Wuse, Abuja, Nigeria
If you are in any state of the federation visit the state command headquarters. For example, if you are in Osun State, visit NPF State Command Headquarters, along Abere (Ife-Ibadan road),Osogbo. For Ondo State, visit NPF State Command Headquarters, Alagbaka, and Akure.
Upon completion of this procedure, your application shall be processed through the criminal data base of the force. The necessary decisions including issuance of the certificate, if application is successful, shall be conveyed to you within five working days.
Application from outside Nigeria:
This is usually through the Nigerian embassy. That means you can approach the Nigerian embassy to help with the application.
Here too, you have to fill the Police Clearance application form. Yet appropriate step must be taken to contact
The commissioner of Police Central Criminal Registry Force C.I.D. Annex Alagbon Close, IkoyiLagos, Nigeria
Application by email:
Application by email must be through official email ncis@npf.gov.ng , addressed to the Commissioner of Police.
The following documents and information must apply.
A pre-paid return courier envelope
A copy of your passport
A set of fingerprints taken and certified by a recognized police authority or the Nigerian embassy or consulate
An international money order payable to the Nigerian Police Force, CID
Two passport-size photographs
Documentary proof of last residential address in Nigeria.
Copy of your Residence Permit/Work Permit/Appointment Letter/Dependent Pass Purpose for Police Character Certificate (Immigration Authority Letter) or Letter stating the reasons for the certificate.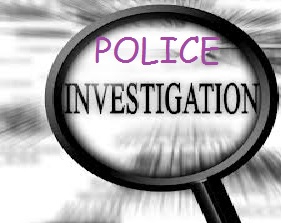 How You May get Police character clearance certificate from Nigeria – Application through a third party:
You can also apply by yourself through gateway Nigeria third party service through the following steps.
Visit the official website of Gateway Nigeria at https://www.gateway.ng/ and register for an account
Download the application form
Complete the form
Since you are applying from another country, you will need to scan each of the page separately (and must be in PDF format), and a copy of your passport data page.
Click "Apply now" to proceed with the application, and pay the service fee.
Send your scanned and completed form.
You will be able to track the progress of your application and download a scanned copy of the clearance certificate when issued.
You will still need to certify this certificate upon arrival at Nigerian embassy or consulate in your host country.
In addition:
We could help you out in this, if you contact us. Supplying all required information, we play the role of the third party in assisting you obtain your genuin police character certificates.
HOW TO GET THE BEST RESULTS OUT OF THIS WEBSITE:
Everything you need about document authentication and police character certificate is in this site. We feel you should first explore what you have here before looking elsewhere. Use:
Google site search for completefmc. That is, type whatever you want to search for on google by adding /completefmc at the end to get you right inside this site. e.g.  police character certificate/completefmc will take you to other such posts on this site.
Our site search button – On top of this page or elsewhere is a search button. Make use of it for better results. Just type in whatever you want there and press enter. That will prompt out for you all relevant related  posts on your subject of search.
Click to real the highlighted comments on our pages.

OTHERS TO USE ARE:
Our contact us tag – Please search for how you may contact us on this our search button, and you will have our contact details.
Lastly, for now, our social media buttons – For this, use our share, follow us buttons and comment box. These will keep you connected with us.
READ ALSO:
In addition, if you have need of us, Contact us on +234 8034347851 or email to cfmclimited@gmail.com. Please, help share this by clicking any of the social media buttons below to reach your friends.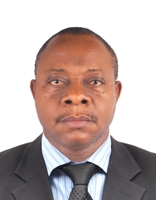 Founder/Managing Partner of Complete Full Marks Consultants Ltd. An Economist turned Chattered Accountant and Tax Practitioner with over 37 years of industrial experience.