Which country needs police clearance certificate?
This is an important question for you. As a matter of fact, you must know what your host country needs from you. Related to this is, why do countries require Police Report from you? Police clearance certificate is a government official document stating whether or not you have had any criminal convictions in the past. In fact, you can get this in Nigeria from the Criminal Record and Crime Investigation department of the Nigerian Police force. So, any state and FCT police command can issue it. Again, there is no specific time schedule to issue or obtain police clearance certificate by police authorities. It's usually based on request. Generally, it takes 2 or three days to complete. Now, the issues covered by this post are those relating to which country needs police clearance certificate. I urge you to read on.
Why do you need police clearance certificate?
Do you know that Police Clearance Certificate is mandatory for the following purposes?
If you want to engage in business abroad.
Obtaining entry visas for certain countries.
If you need to migration to other countries.
For Employer's Request.
To support student visa
To Join the University.
And other similar purposes.
Which country need police clearance certificate?
Perhaps, this is the most important part of this write-up. As a matter of fact, Police clearance might be required for any of the reasons listed above to enter countries like Australia, Canada, New Zealand. And, including USA green card interview. But, a general knowledge is that most Asian countries require police character clearance certificate to enter their countries.
Country Requirements:
Furthermore, this is to fill the Police Clearance Certificate Application Form. The form can be filled out online and submitted through the website. It can also be filled on personal visit to the relevant police department and also by email. However, the form contains the following information items to be filled out:
Passport number.
Passport date of issue and date of expiry.
Country for which the Police Clearance Certificate is required.
Applicant's given name (includes middle name).
Then, applicant's surname.
And, applicant's date of birth.
Gender.
Town or city of residence.
Marital status.
Employment type.
Educational qualification.
Family details (either mother/father/legal guardian's details to be mentioned):
Father's given name (includes middle name and surname, no initials).
Mother's given name (includes middle name and surname, no initials).
Guardian's given name (includes middle name and surname, no initials).


Furthermore – Which country needs police clearance certificate?
Residential address details:
Duration of stay at address.
Street name and house number.
Village, town or city name.
State or Union territory.
District.
Police station under whose jurisdiction applicant falls under.
PIN code.
Applicant's mobile number.
Telephone number (optional).
Email address (optional).
If permanent address is same as residential address. Otherwise, fill out the section on permanent address.
In addition, 2 References from the town/ city mentioning the references full name, address, telephone/mobile number.
And then, whether there had been any criminal proceedings conducted against applicant. If yes, details to be provided.
Tick the Self-declaration.
State the place of filling the form, and then, the date.
Finally, save the form, and upload on the website.
Which country needs police clearance certificate?
GET MORE BY CLICKING THE FOLLOWING:
HOW TO NAVIGATE THIS WEBSITE:
In fact, everything you need about police character clearance certificate or other document authentication re in this site. We, therefore, feel you should first navigate and explore what you have here before looking elsewhere. Therefore, we recommend you use:
Google site search for completefmc. That is, type whatever you want to search for on google by adding /completefmc at the end to get you right inside this site. e.g. police Clearance certificate/completefmc will take you to other such posts on this site. Just try it now.
Our site search button – On top of this page or elsewhere is a search button. Make use of it for better results. Just type in whatever you want there and press enter. e.g. student visa. That will prompt out for you all relevant related posts on your subject of search. Then click on the required topic.

OTHERS TO USE ARE:
Our contact us tag – Please search for how you may contact us on this our search button, and you will have our contact details. Just type on our search button – how you may contact us and press enter. Or use the menu drop down on 'What to know about us' See our services.
Click to read the highlighted comments on our pages.
Lastly, for now, our social media buttons – For this, use our share, follow us buttons and comment box. These will keep you connected with us.
In conclusion, Do you have need of us? Then, Contact us on +234 8034347851 or email to cfmclimited@gmail.com. And, please, help share this by clicking any of the social media buttons below to reach your friends. It shows how much you care.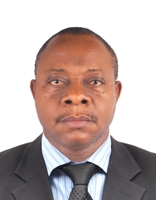 Founder/Managing Partner of Complete Full Marks Consultants Ltd. An Economist turned Chattered Accountant and Tax Practitioner with over 37 years of industrial experience.