Why Do You Need Police character clearance certificate from Nigeria?
Police clearance certificate is a government official document stating whether or not any criminal convictions have been recorded against you at any time in your life. In Nigeria, this is by the Criminal Record and Crime Investigation department of the Nigerian Police force. Any state and FCT police command can issue it. There is no specific time limit to issue police clearance certificate by police authorities. It's usually based on request and the issues related to the person applying for the certificate. Generally it takes 2 or three days to complete. So, Why Do You Need Police character clearance certificate from Nigeria? Just read on.
Why Do You Need Police character clearance certificate from Nigeria?
The question is, Why Do You Need Police character clearance certificate from Nigeria at this time. This questions is very relevant because it involves findings on cost of police clearance certificate in Nigeria. NPF character clearance application portal and how to download police clearance form online. Note that Police Clearance Certificate (PCC) is issued to Nigerian Passport holders in case they have applied for Residential Status, Employment or Long term visa or for immigration. Police Clearance Certificate cannot be issued for persons going abroad on Tourist Visa.  Resident foreigners could also be issued with Nigerian police clearance certificate as the case may warrant.


Why Do You Need Police character clearance certificate from Nigeria?
Not to worry. This article will clear all of these doubts starting from why do you need police clearance report now or any other time. The need for police certificate for immigration purposes for jobs, and especially for international students for visa. In addition are, police clearance certificate Nigeria procedure especially how to get police clearance certificate from local police stations.
Police Clearance Certificate is mandatory for the following purposes
If you want to engage in business abroad.
Obtaining entry visas for certain countries.
If you need to migration to other countries.
For Employer's Request.
To support student visa
To Join the University.
And Other similar purposes.
As a matter of fact, you are advised to get the following documents verified before applying for a police character clearance certificate.
Original copy of your passport with the self-attested photocopy of its first two and last two pages.
Evidence of prove of your present address in Nigeria.
Photocopies copies of the employment contract with foreign employer and must be self-attested by the applicant
Copy of the visa
Why Do You Need Police character clearance certificate from Nigeria? – ECR & ECNR Countries:
It is observed that several countries have no strict laws for immigration and emigration processes. On the basis of this, countries re divided into Emigration Check Required (ECR) and Emigration Check Not Required (ECNR) countries. ECNR means you do not need to take emigration clearance. Some Of the ECR countries include – United Arab Emirates, Yemen, Kingdom of Saudi Arabia, Sudan, Qatar, Afghanistan, Oman, Indonesia, Kuwait.
The nature of the country you want to go to determines if you require this police character certificate clearance. As you can see most Asian countries require police character reports.
Why Do You Need Police character clearance certificate from Nigeria?
HOW WE MAY HELP YOU:
As a matter of fact, we could help you process your police character clearance certificat. But our help doesn't indicate any form of shortcuts. This is because every legal due processe must be followed. We will only be acting as a third party, but all required documents must be supplied. And all police due processes must be followed too.
Therefore, if you contact us supplying all required information, we play the role of the third party in assisting you obtain your genuine police character certificates.
HOW TO NAVIGATE THIS WEBSITE:
In fact, everything you need about police character clearance certificate or other document authentication are in this site. We, therefore, feel you should first navigate and explore what you have here before looking elsewhere. Therefore, use:
Google site search for completefmc. That is, type whatever you want to search for on google by adding /completefmc at the end to get you right inside this site. e.g.  police character certificate/completefmc will take you to other such posts on this site. Just try it now.
Our site search button – On top of this page or elsewhere is a search button. Make use of it for better results. Just type in whatever you want there and press enter. That will prompt out for you all relevant related  posts on your subject of search.

OTHERS TO USE ARE:
Our contact us tag – Please search for how you may contact us on this our search button, and you will have our contact details. Just type on our search button – how you may contact us and press enter. Or use the menu drop down on 'What to know about us' See our services.
Click to real the highlighted comments on our pages.
Lastly, for now, our social media buttons – For this, use our share, follow us buttons and comment box. These will keep you connected with us.
Why Do You Need Police character clearance certificate from Nigeria?
READ ALSO:
Get more by clicking the following:
In conclusion, Do you have need of us? Then, Contact us on +234 8034347851 or email to cfmclimited@gmail.com. And, please, help share this by clicking any of the social media buttons below to reach your friends. It shows how much you care.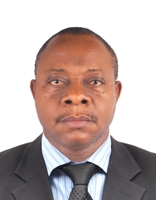 Founder/Managing Partner of Complete Full Marks Consultants Ltd. An Economist turned Chattered Accountant and Tax Practitioner with over 37 years of industrial experience.