Police Character Certificate Requirements in Nigeria


This post answers the question, what are the required information or documents to obtain police character clearance certificate in Nigeria. It also gives solutions to, how can I get a police character certification in Nigeria. As a matter of fact, this is an all-purpose article that covers all type of requirements for police character clearance certificate application in Nigeria. Therefore, get the Police Character Certificate Requirements in Nigeria from here.
As a matter of fact, methods of application include Personal, Online, email, and third party.  Whichever method you intend using, the following documents and information are what you must make ready before applying.

Police Character Certificate Requirements in Nigeria – Required Documents:
Proof of identity (national identity card/ passport)
Your valid passport
Two current passport-size photographs
Applicable fees.
Completed application form.
Documentary proof of last residential address in Nigeria.
Copy of your Residence Permit/Work Permit/Appointment Letter/Dependent Pass (in case of foreigners)
Purpose for Police Character Certificate (Immigration Authority Letter) or Letter stating the reasons for PCC (in case of foreigners)
Furthermore, if you are applying from outside the country or by proxy, the requirements will include:
A pre-paid return courier envelope
A copy of your passport
A set of fingerprints taken and certified by a recognized police authority or the Nigerian embassy or consulate
In fact, all these are required for filling and submitting the application form for forensic analysis. The forensic analysis may take some hours as the forensic officer needs time to go through details of your information on the application form and to analyse and run full check on your fingerprints. However, if you re applying at any of the Police State Headquarters this may take some days. Moreover, if you are applying from outside Nigeria you will require some patience.
In general, upon completion of the necessary procedures, your application shall be processed through the criminal data base of the force.
Police Character Certificate Requirements in Nigeria
Related Searchable Topics include:
In addition, the following are some of the topics you may wish to find their details on this site. You are required to follow our instruction below to carry out this.
Police Character Certificate Requirements in Nigeria
Cost of police clearance certificate in Nigeria
Nigeria police form in pdf
How to download police clearance form
NPF character clearance application portal
Police clearance applicable fees
Relevant Police station (fciid) alagbon ikoyi
Police Character Certificate Requirements in Nigeria – How we may help you:
As a matter of fact, our help here doesn't indicate any shortcuts. This is because every legal due processed must be followed. We will only be acting as a third party as indicated in this article, but all required documents must be supplied. And all police due processes must be followed too.
Therefore, if you contact us supplying all required information, we play the role of the third party in assisting you obtain your genuine police character certificates.
HOW TO NAVIGATE THIS WEBSITE:
In fact, everything you need about police character clearance certificate or other document authentication are in this site. We, therefore, feel you should first navigate and explore what you have here before looking elsewhere. Therefore, use:
Google site search for completefmc. That is, type whatever you want to search for on google by adding /completefmc at the end to get you right inside this site. e.g. police character certificate/completefmc will take you to other such posts on this site.
Our site search button – On top of this page or elsewhere is a search button. Make use of it for better results. Just type in whatever you want there and press enter. That will prompt out for you all relevant related posts on your subject of search.
Click to real the highlighted comments on our pages.

OTHERS TO USE ARE:
Our contact us tag – Please search for how you may contact us on this our search button, and you will have our contact details. Just type on our search button – how you may contact us and press enter. Or use the menu drop down on 'What to know about us' See our services.
Lastly, for now, our social media buttons – For this, use our share, follow us buttons and comment box. These will keep you connected with us.
READ ALSO:
In conclusion, Do you have need of us? Then, Contact us on +234 8034347851 or email to cfmclimited@gmail.com. And, please, help share this by clicking any of the social media buttons below to reach your friends. It shows how much you care.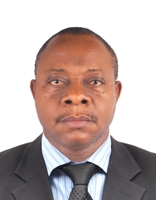 Founder/Managing Partner of Complete Full Marks Consultants Ltd. An Economist turned Chattered Accountant and Tax Practitioner with over 37 years of industrial experience.