Business Development Services: The way we see it
We see it as business strategic activities that lead to generating new business ideas and methods that yield great returns to your business. By this way we see it, it becomes an inevitable process that you must carry on if you must avoid business failure. This is our interest in this publication. As business consultants, we think we should highlight what we feel about business development services especially in Nigeria to enable the public and our clients in particular know what we know about this concept so that they can plan on how we shall be of help to them. Therefore, Business Development Services: The way we see it has a lot to offer you.
Furthermore, in this write-up, we shall reveal our professional service packages for you. In this website are articles on how to generate business ideas. Also are articles on how to avoid looming business failure and special business ideas for peculiar cities in Nigeria. In this post we shall let you know the essential business development activities/processes with relevant strategies for achieving business goals success. We will also let you know how we can be of help to you. In fact, this is how we see it.
Business Development Services: The way we see it – The Landmark Questions:
What exactly is business development?
How about a winning business plan as business development strategy?
What is the role of business development?
What is in the business start-up checklist?
How do I get into business development?
How is business development services/strategies as growth models?
Can I do it alone?
Therefore, the understanding of these questions will certainly help you go through this article. So, we suggest you ponder over them for a while.
Business development Defined:
Business development can be seen as the creation of long-term value for an organization from customers, markets, internal and external relationships. In this sense, whatever you do for your business now, either as a start-up or an already established business, should be able to keep your business going on for a long time. Business development therefore, can be taken to mean any activity by either a small or large organization, non-profit or for-profit enterprise which serves the purpose of 'developing' the business in one way or the other.
Business development – What we offer you:
As a matter of fact, these are the ways we see this concept: Business development services. We have here a comprehensive list of all you need as development support services. All of them are essential for a start-up and a growing business of your type.
So, to help your business flow on well, we offer you the following services:
Accounting & Auditing Services – Good accounting system in place. Reliable External auditors and as Internal Control auditors.
Tax Management – Everything about your tax matters – Tax clearance services with annual returns.
Business Development Services – Start-Up Processes – Generating business ideas and structuring it.
Business Support Services – Business Plan & Feasibilities, Contract Bidding Documentations etc. – We do this to enable you start-off fine. Contact us today before you go far.
Business/Institutions' Capacity Building Services – Trainings, Seminars, Workshops etc. – human capital development packages are inclusive.
Entrepreneurship Empowerment Services – Coaching, Mentorship, Skill Acquisition etc. – Don't just jump into that business, help us to guide you well.
Business Corporate Services – C.A.C Documentations -Company and business name registrations, with the associated annual returns and incorporation document corrections.  In fact, every statutory registration requirement.  
Free Tutorials/Coaching & Business Tips On http://completefmc.com. Just click here.
Collaborations – This puts you on the fast pedestal. We can handle it better.
Business development – What we offer you
Your Dream Matters here:
Your Problems Don't Matter! It's your dreams that matter. Dream big and large. Therefore, don't let one random opinion kill your Dream. Dreaming is when you desire for something very new and essential for your business and for your life. It ensures the high level of excitement, so you stay highly focused to accomplish your goals both in your personal, business and professional life. That is the way we feel about your business development. Therefore, in your business, you should be serious for dreaming big and improve your business performance.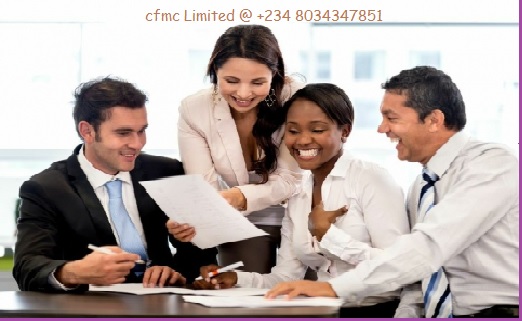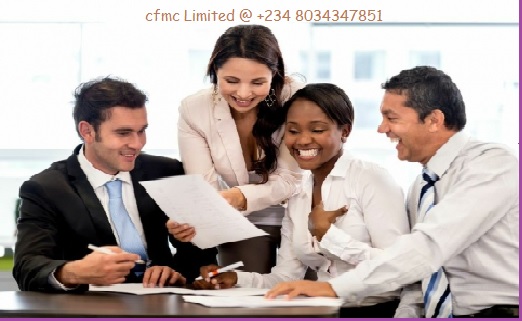 What do you stand to gain with our business development services?
Afterall. our services will enable you legalise your operations and meet other statutory requirements. It will help you qualify to do so many businesses and have business links. Our facilities will help you test the Feasibility of Your Business Ideas. Therefore, these will give your new business the best possible chance of success. In fact, they will help you secure Funding from Bank, BOI and attract other investors. Our marketing surveys and analysis and researches on your SWOT analysis will help you handle your competition very well.
In summary, you will avoid business failure and be proud of working with a Consultant.
READ ALSO:
Business Development Services: The way we see it – DO YOU WANT TO CONTACT US?
Finally, do you wish to contact us? You may do that through +234 8034347851 or email us through cfmclimited@gmail.com.
Overall, to get more corporat services and information on this site,please, Google site search for completefmc. That is, type whatever you want to search for on google by adding /completefmc at the end to get you right inside this site. e.g. Business deveopment services/completefmc.com will take you to other business development related issues on this site. Just try it now.
Furthermore, click to read the highlighted comments on our pages.
Lastly, make maximum use of our social media buttons. You can do this by utilizing our share, follow us buttons and comment box. I tell you, these will keep you connected with us. Remember, that by sharing you maintain a good bond of fellowship.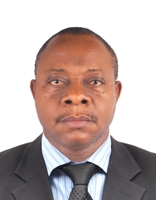 Founder/Managing Partner of Complete Full Marks Consultants Ltd. An Economist turned Chattered Accountant and Tax Practitioner with over 37 years of industrial experience.