Cashew Nut Processing & Marketing Business Plan Template
This is a business plan template for cashew nut processing in Nigeria. It's also applicable to cashew nut export business plan. Therefore all other cashew businesses for farming, plantation and processing business proposals are taken care of by this Cashew Nut Processing & Marketing Business Plan Template.

Our Previous publications on this are:
As a matter of fact, this Cashew Nut Processing & Marketing Business Plan Template can be used for Grants and Bank Loans Applications. It can also be used for Proposal writing, Business Concept Note and other corporate Competitions etc. Cashew Nut Processing & Marketing Business Plan is a lucrative business that needs a lot of strategic planning to start. That's why we recommend Complete Full Marks Consultants Limited for your business coaching and start-up plan implementation.
Cashew Nut Processing & Marketing Business Plan Template – Industry Overview:
As a matter of fact, cashew nut has been the leading nut globally from 2014. In fact, it's expected to continue maintaining its leading position even by 2023. This is because in the past years we have seen changes in the consumption pattern of nuts all over the world. In fact, Nuts have been found to have a positive effect on the human body. They have contributed to reducing heart disease, preventing diabetes and also reducing blood cholesterol. The nuts market globally is expected to grow from the periods of 2015 to 2023 at 1.8% CAGR. By 2014, the global nuts market was valued at $1,137.06 billion and it is expected to reach $1,279.4 billion by 2023.
Cashew Nut Processing & Marketing Business Plan Template – Executive Summary:
COMPLETE CASHEW NUTS COMPANY is a leading cashew nut processing company of a global standard based in Ogoni, Bayelsa State. COMPLETE CASHEW NUTS COMPANY is a family business owned by Mr & Mrs Moses Ejimadu. Moses Ejimadu has over 15-years food processing experience.
Furthermore, to achieve our corporate objectives, we sell processed cashew nuts to wholesalers and retailers both in the local and international market. In addition, we offer other services such as franchising and advisory services. These are in line with our revenue generation goals. In fact, our mission is to ensure that we sell processed organic cashew nuts of high quality to our various customers all over Nigeria and beyond.
In pursuance of these, we have been able to procure the necessary licenses and permits from the relevant government agencies and departments in Nigeria so that we can carry out our business without breaking any laws.
Therefore, our hygiene, processing and packaging structures are state of the arts that will enable us do well in this business.
Cashew Nut Processing & Marketing Business Plan Template – Industry Overview:
Furthermore, our aim of establishing COMPLETE CASHEW NUTS COMPANY is not only to generate revenue and maximize profit but also to satisfy human needs. In doing this, our structures are designed in a manner that will enable us compete favourably against similar nuts brands processing outfits both new and existing. We plan to be one of the top three cashew nuts processing factories in Nigeria within next five years.
In furtherance of this course, we have gone the extra mile to ensure that we get only best professionals as employees. We have also in place the best equipment so that we will run a standard cashew nuts processing factory.
Cashew Nut Processing & Marketing Business Plan Template
Our Cashew Nuts Processing Factory:
Our factory is located in an area that is easily accessible to our employees and clients. In addition, we have put in the structures to ensure the facility is conducive at all times for our employees. In fact, our employees have come to see the factory as a home to them and re always eager to come to work and be productive for the good of the firm.
In fact, because of how seriously we take our business structure, we've gone extra miles to ensure we source for and hire only the best employees for COMPLETE CASHEW NUTS COMPANY. As a matter of fact, our employees do not only come with the required experience, but they are also those who understand the industry we are in and know how best to ensure that from scratch we achieve our intention of becoming a national phenomenon in food processing industry.
Complete Cashew Nuts Company Products and Services:
COMPLETE CASHEW NUTS COMPANY sell processed organic cashew nuts, salted and roasted to all our customers in Nigeria. It also exports to other countries from our location here in Ogoni, Bayelsa State, Nigeria. Because we intend to create multiple sources of revenue to boost our bottom line and ensure company growth, we intend to offer other services. These include;
Marketing of processed organic packaged cashew nuts- salted and roasted.
Franchising
Training
Consultancy services
The benefits of our products and services are;
Availability of several varieties of products meeting the need of a wide range of class of customers.
Special packaging of processed products.
Excellent customer care services.
And, Fair and lowest prices possible.
Keys to Success:
In fact, we will be leveraging on the following success key factors to build and grow our business;
High level professionalism – that is an eye for taste of our various clients.
Production efficiency giving rise to affordable cost.
Special and unique packaging.
Competitive pricing policies.
Our Objective:
Business image boosting and awareness by establishing baseline customer satisfaction of 100%.
To increase number of product designs offered by 8% per year.
To generate customer satisfaction to generate at least 60% of our customer base as repeat business.
Net profit target of N10,000,000 in four years.
Our Goal:
To be known as one of the three (3) top cashew nut processing factory within the next five years.
Our Vision:
Our vision is to produce quality standard organic cashew nuts. This will make us the preferred brand to customers.
In order to achieve our vision through our goals, we intend to deal in the best business practices. Again, is to build a solid business structure that will see us employing only competent and dedicated employees that understand our corporate goals and objectives.
Cashew Nut Processing & Marketing Business Plan Template – Management Team:
King Chigozie – has over 8 years of experience having worked in a Cashew Nuts Processing Factory. He will certainly bring in his vast experience to bear in the business. He has since then garnered further experience as a businessman and entrepreneur. In fact, he holds a B.Sc degree in Agricultural Economics as well as a Master's Degree from a prestigious business school.
Deacon Anekperechi Nworgu is an Economists turned Chartered Accountant and Tax Practitioner. He has over 37 years' industry experience. These re in both public and private sector. In addition, he specialises in business management, business start-up dynamics, financial management for overall business growth and development. He is our business development support/strategist consultant and a strategic partner.
Management experience gained:
Overall, with over 7 years' experience in Cashew Nuts Processing business and numerous exposure to both the scientific and practical aspect of services, I've being able to master the:
Technical requirements,
Financial management,
Staff recruitment and organization skills
And so on,
I can now boast of efficient capacity to give the industry good commendation from our clients.
In fact, my skilful managerial traits has also helped in putting together the workforce for over 5 years. These in turn help me to coordinate the team work in most aspect of the company.
I am the CEO of the company overseeing the day to day activities of the business.
We brought to the business the following:
Educational skill cum practical experience in Cashew Nut Processing
Consistent capacity to provide outstanding services.
Quality processed & packaged products
Excellent understanding and lay out of the market trend.
n addition, our staff bring operational, marketing and promotional skills to the business.
Materials and Machine:
Some of these are procured and installed while many others are yet to be procured. But we have placed orders for most of them.
As a result, Store facility, diesel generator set, steam boiler, cooking vessels, semi-automated peeling machine, hot oven, husk winnowing machine, steam pipeline, pieces separator, vacuum packing & sealing machine, cashew filling machine, food grade plastic tubs, hand operated cutting machine, buckets, crates, bowls, etc. are involved.
Competitor Analysis:
Customers buy from us for the following reasons:
Highest-quality processed cashew nuts.
Unique packaging of cashew.
Efficient customer care service.
Fair and best prices with discount offers.
Based on the above, our four major competitive advantages are:
Highest-quality processed cashew nuts.
Unique packaging.
Fair prices
Discount offers.
READ ALSO:
Get Our Business Support Services:
we offer series of business support services. These re in respect of your business planning, company & NGOs incorporations. Then, goods/services cost analysis and pricing for feasibility analysis. Others re those for generating business ideas for start-ups, and diversification ideas for ongoing businesses. For a customised Cashew processing & Marketing business Plan, comprising detailed financial analysis, call us on +234 8034347851 or send email to cfmclimited@gmail.com
Among other services, we help institutions and organizations write concepts notes and implement their Business Plan. We train so many on business Plan writing in Nigeria.
Complete Full Marks Consultants Limited (owners of this website) is a firm of chartered accountants, auditors, taxation, and business consultants.. We are always there to assist you. Our over 37-years industry experience counts.
Yes, would you help us share this using our social media share buttons to reach your friends? And, can you follow us on our Facebook, tweeter and Linkin handles for your updates? Thank you.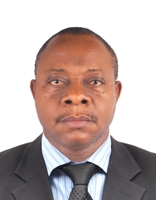 Founder/Managing Partner of Complete Full Marks Consultants Ltd. An Economist turned Chattered Accountant and Tax Practitioner with over 37 years of industrial experience.