Sample cleaning Services company business plan
Sample cleaning Services company business plan is indeed a business plan for commercial cleaning service companies. It's a commercial cleaning business plan template with marketing plan. In fact, it's a framework to start a cleaning service business. This is the type needed as business proposal for cleaning services when grants and loans are being sought for. And, when you need investors, this is a good tool to present. Sample cleaning Services company business plan will do the magic for you.


So, are you about starting a cleaning company? Do you need a winning business plan for your cleaning services business? If YES, here then is a complete sample cleaning service company business plan for you.
As a matter of fact, in it we have considered all the requirements for starting a cleaning business. We have also in it analysis and a draft of a sample cleaning service marketing plan. In fact, the marketing plan is backed up by actionable guerrilla marketing strategies for cleaning businesses. With these, we have to proceed to the business planning section.
Sample cleaning Services company business plan – Executive Summary:
This business plan is for Complete Cleaners. It's a three year business plan with feasibility variables analysed to present the achievable parameters necessary to generate our target revenue. So, the other segments of the business plan are fully covered in this presentation.  In addition, the financial analysis shows a total turnover of Nxxxm. It also shows our start-up expenses of Nxxxm. In summary, the business is worthwhile since it shows a net profit projection of Nxxx for the first year, and steadily grows by 20% annually for the succeeding two years.
Sample cleaning Services company business plan – Company Summary:
Complete Cleaners which is located at Orozo, FCT, Abuja will offer both residential and industrial cleaning services. So, Complete Cleaners will offer a wide range of services to the residential clients. Such services ranges from general room cleaning to child/pet disasters. We will target the affluent whose spouses don't have a full-time job but chooses to do other things with his/her time. On the other hand, others re those two income families who chooses not to clean their homes themselves.
Furthermore, the industrial arm of our operation is going to be focused on FCT municipal areas. We are making efforts to reach out to both government agencies and departments and private company offices within the metropolis. Meanwhile, we have secured the approval of 25 offices in the central business district only. We will do our best to reach out to the other parts of the municipal district.
As a matter of fact, the business office will be based in our Orozo office. Our Admin Officers will be responsible for scheduling, estimates, training, inventory, ordering, payroll and customer care management. The business organizational type will be a sole proprietorship model. We expect to have six employees within the first 12 months.
According to sales forecasts, turnover within four months will be a respectable percentage of our annual sales. We expect a steady growth even up to the third quarter of the year
Company Ownership
Complete Cleaners will be a sole proprietorship, owned by Mr. Onah O. Onah.
Our Business Concept
As a matter of fact, the cleaning industry is almost always moving up the ramp of growth. This is because there is also a steady growth on the working class families. In addition, are the increase in industrial activities due to urbanisation of most parts of our environments. In fact, the expansion of the industry has been specifically rapid in the past ten years and experts believe that this exponential increase in the growth is not likely to be stunted anytime soon.
In fact, now is a better time for start-up cleaning companies to embark on a journey towards reaching the promised lands of success in the industry.  In other words, this is an opportune for entrepreneurs to start thinking about how they can initiate a highly profitable and successful start-up cleaning company. Such that will cater to the demands of upcoming hundreds and thousands of customers in the city and the countryside.
Sample cleaning Services company business plan
In addition, our utmost goal is to address the needs of the customers who re looking for top notch cleaning services at reasonable prices for their homes, workplaces and industries. We are ready to address these needs of the customers by providing them with the very best cleaning services that will be conducted by highly skilled cleaning professionals working in Nigeria.
Furthermore, we possess the characteristics that will set our business apart from the rest. This will be driven by the top quality of our services. Again, is the efficiency of our workers and the first class hospitality treatment that our clients can expect from our professionals every single time.
Our Objectives
Complete Cleaners objectives for the first three years of operation include to:
Create a service based company whose No.1 goal is exceeding customer's expectations.
Grow the number of clients served by 20% per year through superior service.
Develop a sustainable home-based business
Develop a sustainable industrial-based cleaning business
The utilization of modern house cleaning equipment.
And, utilization of modern industrial cleaning equipment.
Mission
Complete Cleaners' mission is to provide the customer with all residential and industrial cleaning services in a professional manner. Since we exist to attract and maintain customers, if we adhere to this maxim, everything else will fall into place. So, our services will exceed the expectations of our customers.
Sample cleaning Services company business plan – Start-up Summary
Complete Cleaners start-up costs include equipment needed for a home-based and industrial based businesses. These include initial legal fees, marketing fees, cleaning equipment, waste disposal trucks, and supplies, uniforms, and signs for employee vehicles.
In addition, the office equipment includes a computer system, land phone line, fax machine, pager, and cellular phone. A few pieces of furniture will also be needed.
Furthermore, the legal fees are used for the formation of the business as well as reviewing/generating employee and client contracts. Other capitalised expenses include the cost of this business plan and marketing fees. The marketing fees are for the production of business cards and brochures. Thee preoperational expenses capitalised as intangible assets, which are mortised over certain periods of the business.
Sample cleaning Services company business plan
Furthermore, cleaning equipment must also be purchased and manned as with one set of equipment per employee. Therefore, the major per employee expense is a commercial vacuum cleaner and assorted brooms, mops, and chemicals (biodegradable).
In addition, uniforms will be used to give off a professional image. Overall, we will have a few magnetic company car road signs.
Sample cleaning Services company business plan – START-UP REQUIREMENTS
Start-up Expenses covers the following;  
| | | |
| --- | --- | --- |
| S/NO. | DETAILS | VALUE IN NAIRA |
| 1 | Legal | 300,000.00 |
| 2 | Stationery etc. | 50,000.00 |
| 3 | Brochures | 200,500.00 |
| 4 | Insurance | 500,000.00 |
| 5 | Uniforms | 50,000.00 |
| 6 | Cleaning Equipment | 20,000,000.00 |
| 7 | Office Furniture | 100,000.00 |
| 8 | Communication Equipment | 1,000,000.00 |
| 9 | Computer Equipment | 1,500,000.00 |
| 10 | Magnetic Car Signs | 20,000.00 |
| 11 | Cleaning Supplies | 200,000.00 |
| 12 | Others | 200,000.00 |
| | TOTAL | 24,120,500.00 |
Implementation Strategy Summary:
Complete Cleaners will be courting the high income families in Abuja, FCT. Therefore, we hope to be attractive to these customers because of our commitment to professionalism and trustworthy services. We plan to achieve this high level of service through extensive training and continuous learning process. Therefore, Complete Cleaners will be qualifying leads over the phone with estimates and more importantly, with in-house meetings. This sales strategy should yield a steady increase in jobs starting from month two.
Sample cleaning Services company business plan – Competitive Edge
As a matter of fact, Complete Cleaners competitive advantage will be based on our large investment in equipment and human capital. In addition, we will begin with a rigorous training program for new employees. At the outset, employees with be trained on how to clean.
On the other hand, granted that everyone has some idea on how to clean, but we will show them a methodical way to produce a far cleaner environment more efficiently. After which, we will then be training employees to work effectively on teams. Working efficiently on a team takes training, and through this team training, we are able to make significant gains in efficiency.
Consequently, the next topic of training involves professionalism. This is how we provide our employees the tools necessary to impress our most affluent clients. Professionalism is a skill that is used throughout the service call. This starts from the way the employee greets and interacts with the client, to the way they clean.
Sample cleaning Services company business plan
Finally, we train our employees to know what the expectations of our clients are. In fact, we will provide them the tools needed to exceed these expectations.
In this connection, this extensive training, both up front, as well as our continuous learning system builds a trust relationship between our company and the client. It's this bond of trust that will not only earn Complete Cleaners the loyalty of customers but also the referral of several more of their friends. This is because satisfied customers like to tell their friends about service providers that they are happy with. In fact, people like to "spread the wealth" with their friends.
Lastly, we will emphasize on our use of environmentally sound chemicals. In addition, we'll also be creating the appearance of professionalism through the use of uniforms and large magnetic safety sign affixed to the side of the vehicles we use.
READ ALSO:
GET OUR BUSINESS SUPPORT SERVICES HERE:
This is to let you know that we offer series of business development and support services. These re in respect of business planning, company & NGOs incorporations. Then, goods/services cost analysis and pricing for feasibility analysis. Others re those for generating business ideas for start-ups, and diversification ideas for growing businesses. Therefore, for a customised Home-based and Industrial based cleaning services business Plan, comprising detailed financial analysis, call us on +234 8034347851 or send email to cfmclimited@gmail.com
As a matter of fact, we help institutions and organizations write concepts notes and implement their Business Plans. We also train so many on business Plan writing in Nigeria. We can give you this online.
Complete Full Marks Consultants Limited  (owners of this website) is a firm of chartered accountants, auditors, taxation, and business consultants. We re always there to assist you. Our over 37-years industry experience counts.
Good; would you help us share this using our social media share buttons to reach your friends? And, can you follow us on our Facebook, tweeter and Linkin handles for your updates? Thank you.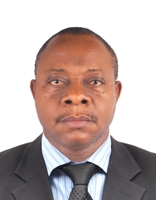 Founder/Managing Partner of Complete Full Marks Consultants Ltd. An Economist turned Chattered Accountant and Tax Practitioner with over 37 years of industrial experience.